Valentine's Day is fast approaching!
To celebrate the season of love, we're sharing our favorite romance anime series with you.
Many of our much-loved and adorable anime couples of all time come from these shows - it's hard not to fall in love with them.
So grab your snacks (try our Shoyu Love Ramen Pack or Strawberry Lover Sweets Pack) and get ready to watch our top cute anime shows this Valentine's Day.
Don't worry, you don't need to be in a relationship to enjoy them!
7. Tsurezure Children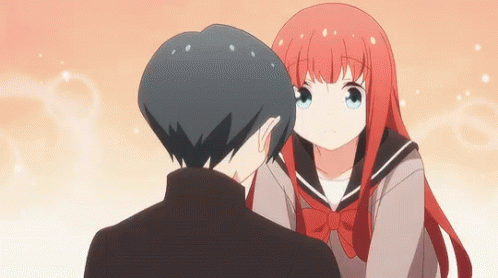 For someone who doesn't like binge-watching anime and would prefer short, slice-of-life type episodes, we'd recommend the anime series Tsurezure Children.
This adorable anime follows the romantic encounters of several couples in the same high school.
Each episode features miniature side stories, which focus on select characters.
We love that Tsurezure Children gives us a lot of unique and adorable moments about falling in love.
For anyone looking for a short and cute anime to enjoy on Valentine's Day, this is the perfect match for you!
6. The Class President is a Maid! (Kaichou wa Maid-Sama!)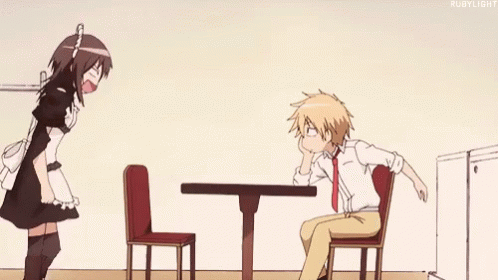 The Class President is a Maid! or Maid-sama was a popular shoujo romance series from our childhoods.
It follows Misaki Ayuzawa, the first school council president at a formerly all-boys school.
While she struggles to be a no-nonsense ray of hope for her fellow female students and puts up a general boy-hating facade, she also works at a maid cafe!
When a student from her school, Takumi Usui, finds out, she then struggles to keep her life and image a secret, and their relationship soon progresses.
Maid-sama is great for shoujo fans who don't mind binge-watching a long series.
You can watch their relationship through it's different stages and see how their love for each other evolves, from first meeting until the end.
5. Monthly Girls' Nozaki-kun (Gekkan Shoujo Nozaki-kun)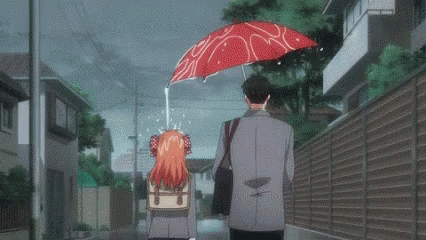 Monthly Girls' Nozaki-kun is an adorable romance story that follows Chiyo Sakura and her feelings for her classmate / shoujo manga author, Umetarou Nozaki.
Nozaki takes inspiration for his weekly romance stories from the people around him, but doesn't notice the girl that likes him is standing right in front of him!
Though this might frustrate some of you, the series is still sweet as well as hilarious.
Plus, it actually fights some familiar cliches and tropes in shoujo anime, such as the "lover's umbrella" or the "oblivious love."
All the characters are adorable in their own way, and we can't help but get attached to each of them.
For someone who'd love to laugh at all these romance cliches while still enjoying a cute love story, we'd definitely recommend giving Nozaki-kun a watch.
4. Toradora
In Toradora, the scary looking Ryuji Takasu and dangerous Taiga Aisaka work together.
Ryuji happens to have a crush on Minori Kushieda, who is Taiga's best friend; and just as well, Taiga happens to have a crush on Yusaku Kitamura, who is Ryuji's best friend.
They make an agreement to help each other get closer to the one they like!
Of course, no plan is perfect and these situations may or may not backfire!
Though Taiga and Ryuji remain focused on their goal, they also grow as friends, going from hating each other at first to eventually becoming close.
This is another series for someone that loves well developed characters arcs, plots, and relationships would enjoy.
There may be quite a lot of episodes, but this is a classic romance anime series and is definitely worth the effort!
3. Zutto Mae Kara Suki Deshita (I've Always Liked You)
For those of you who'd like to watch a short and romantic movie this Valentine's Day, why not try one of the Honeyworks films?
Honeyworks usually creates a series of songs that spell out stories.
The title of this film actually comes from this particular song, and focuses mainly on the story of Natsuki and Yu.
Natsuki Enomoto has liked her childhood friend Yu Setoguchi for a very long time, but has some trouble confessing her love. She goads him with 'practice confessions,' but one day must confront her feelings with a true confession.
The film also features other love stories on the side, specifically those of Natsuki's friends: Akari Hayasaka and Mio Aida.
Since this was based off of a song project, you can also check out the catchy and addictive soundtrack that goes with the film, and other HoneyWorks songs as well!
2. Ouran High School Host Club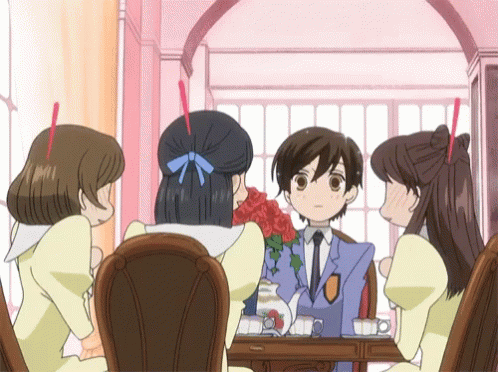 Kiss Kiss Fall in Love! An older, but still really great shoujo series is the popular Ouran High School Host Club.
It follows a boyish girl named Haruhi Fujioka, who has the misfortune of being tied up in the activities of a Host Club at Ouran Academy. She ends up surrounded by extremely attractive guys, each with their own host of hilarious personalities.
We know it sounds a bit like fan-service, but this show, like Monthly Girls' Nozaki-kun, tends to take a satirical approach towards general romance cliches. But, in this anime series, Haruhi takes a realistic stance against these cliches and even refuses to be a part of them.
This is a romance anime series that definitely has charm to it and is one of our writer's personal favorites.
In spite of its age, it has lasted well and is even worth a re-watch even if you've seen it before.
1. Wotakoi: Love is Hard for Otaku
Our final recommendation is Wotakoi: Love is Hard for Otaku.
Unlike many of the other romance shows which focus on relationships at the high school level, Wotakoi is the story of two adult otaku, Narumi Momose and Hirotaka Nifuji, who enter a relationship.
Instead of this being a story of how the two get together, it is a fresh take on how a relationship progresses.
We love Wotakoi so much because it discusses real problems that come to light when entering into a relationship, especially as working adults.
While tackling these problems, it also manages to spin in a bit of comfortable comedy in the form of adorable otaku antics.
If you're looking for a kawaii anime that still hits hard on some real life situations, we highly recommend giving Wotakoi a chance.
Look, our writer Sam even bought copies of the manga!
More Romance Anime Show Recommendations
With so many great romance anime series out there, it as very hard to make our top 7 list. So, here are a few more recommendations for you:
Acchi Kocchi

Watashi Ga Motete Dousunda (Kiss Him, not Me!)

Kimi ni Todoke

Ore Monogatari

Akagami no Shirayuki Hime (Snow White with the Red Hair)
What anime will you be watching on Valentine's Day?
Sweets + Show = Perfect Valentine's Day!
So, now you've chosen your perfect romance anime show, complete your Valentine's Day date with some great Japanese candy and snacks.
This month's Strawberry Lover Sweets Pack includes cute and tasty Japanese candy, the perfect sweet treat for Valentine's Day (or any day of the year!)

ZenPop's Japanese Sweets Subscription Box (March theme: Strawberry Lover)
Follow #zenpopjapan
This blog was written by Sam: Sam is a university student interested in everything in otaku culture, from video games to anime. Growing up, she spent several hours in front of the TV watching mahou shoujo shows, and now binges entire seasons of anime within in a few hours. She loves to attend conventions in cosplay and always stops to take pictures of stray cats.