The 3rd March is a special day for girls in Japan because it's Hinamatsuri (雛祭り).
Hina means doll and matsuri means festival, so it literally translates as Doll Festival, although it's also called Girls' Day.
The festival was originally introduced from China, as well as four other sekku (節句), or festivals, which are celebrated throughout the year when the seasons change. The purpose of the five sekku are to get rid of the evil spirits and to start fresh in the new season.
What is Hinamatsuri?
Hinamatsuri is a day for families to celebrate their daughters and pray for their success and happiness in life.
The most iconic part of the festival, are the displays of beautiful hina dolls, dressed in Heian Era imperial court clothing.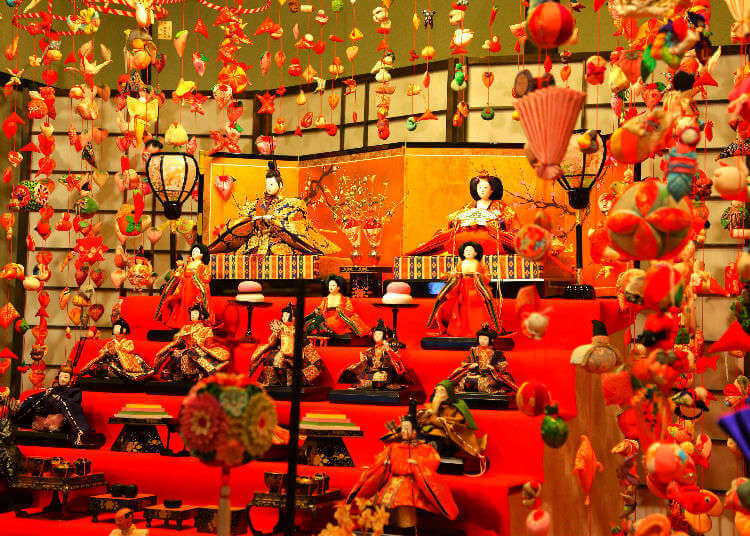 Credit: Live Japan
How is Hinamatsuri Celebrated in Japan?
About a month before the day (3rd March), families start arranging dolls and other decorative items, usually on red-carpeted tiered platforms.
The dolls represent the Emperor, Empress, attendants, and musicians, and each of them is dressed in a beautiful traditional court dress.
Some displays have a built-in music box that plays the Hinamatsuri song, which adds to the festive mood.
The Hinamatsuri Song (Verse One):
あかりをつけましょ ぼんぼりに (Let's light the paper covered lamps)
お花をあげましょ 桃の花 (Let's give flowers, peach flowers (to doll)
五人ばやしの 笛太鼓 (Five (doll) musicians with flute and taiko)
今日はたのしい ひな祭り (Today is the enjoyable Hina Matsuri)
Where Can I Experience Hinamatsuri?
The best place to experience the festival in Japan is at Katsuura Big Hina Matsuri in Chiba, which collects and displays over 30,000 dolls from across Japan!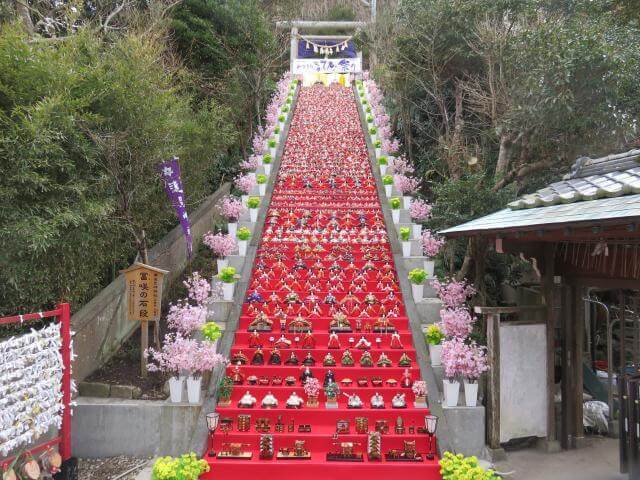 Credit: Japan Travel and Tourism Association
Himatsuri Is Also Known As Peach Festival!
The holiday is also known as momo no sekku (peach festival). Do you know why?
There are three reasons for it:
March in the old Lunar Calendar is April when peach flowers come into bloom
Peach translates as momo in Japanese, and momo-tose (百歳) means "one hundred years", so it implies a wish for a long life
Peach has traditionally been believed to expel evil spirits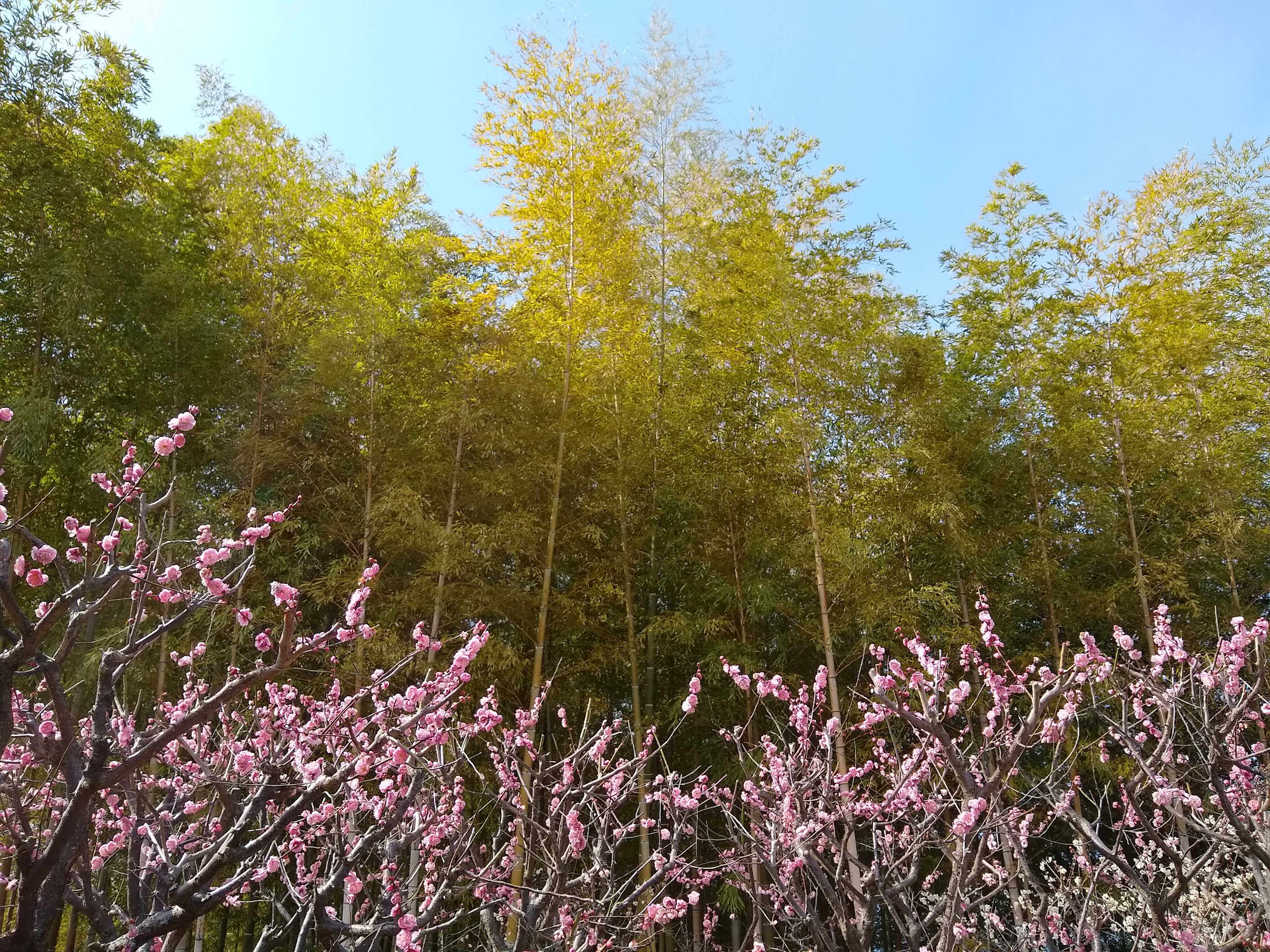 So, Hinamatsuri is a day for girls, or maybe the whole of March is because we also have White Day when girls receive presents from boys in reciprocation for Valentine's Day.
But boys, don't be sad. There is a day for boys too! It's celebrated on 5th May and is also one of the festivals of five-sekku (五節句).
What interesting festivals do you have in your country?
Follow us #zenpopjapan