Valentine's Day in Japan means a crazy chocolate day. And contrary to Western traditions, it's for girls to give gifts, mostly chocolates, to boys.
It can be a romantic day for many people, but there are more things about the event that is different from original customs.
Men get giri-choco!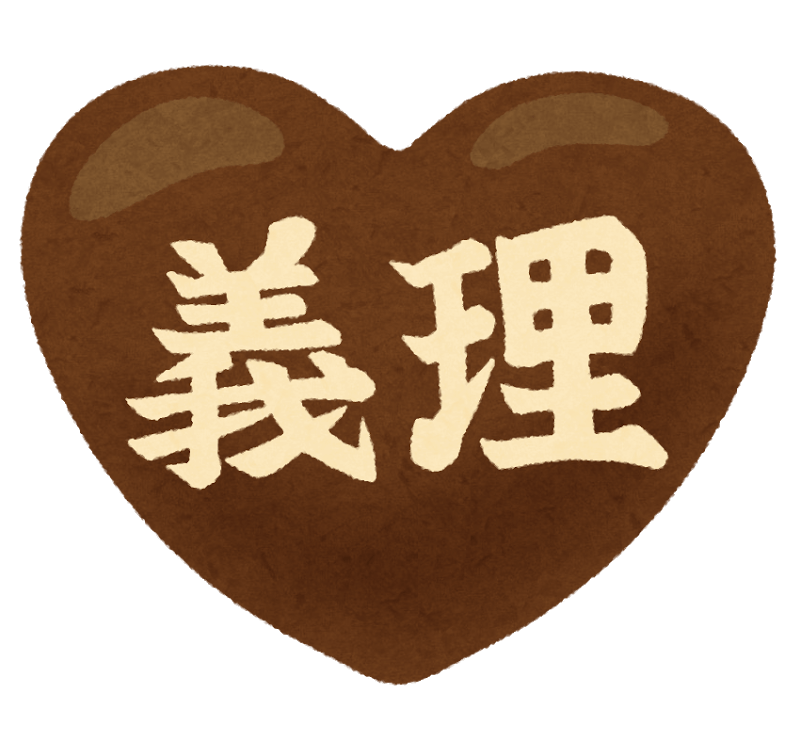 義理 reads "giri".
Giri-choco literally translates "obligatory chocolate" in English and is opposite from Honmei-choco that is given to husbands, boyfriends, and prospective boyfriends. It's inexpensive compared to chocolates given with romantic meanings, and men should be able to tell the difference between the two kinds, which sometimes can be hard and can cause some odd situations.
Giri-choco is given to male co-workers, male friends, dads, and brothers to show gratitude or friendship. However, some offices or schools have begun to ban the chocolate giving because many people really feel it's "obligatory" and pain to join the event, especially because the White Day is coming a month later when men are expected to reciprocate.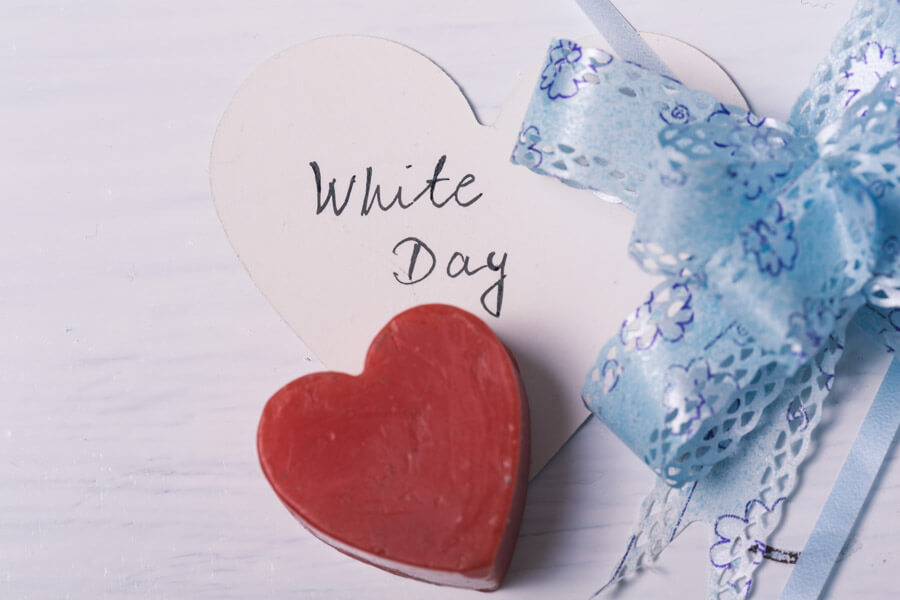 Women tend to expect to get something more valuable than what they gave on Valentine's Day.
Valentine's Day in Japan is even more complicated because there is even tomo-choco, or "friends chocolates", which are exchanged among girls. Tomo-choco is also a simple sign of friendship. Many girls cook chocolate snacks themselves. The kawaii-er sweets they make, the better. Some of them feel more obligated to give chocolates to their female friends than to men. And you know what? If they must give tomo-choco too, they will have to give chocolates to almost everyone they know!
So it's a crazy day. But it's actually fun to see various chocolates coming out each year. From department stores to supermarkets, to convenience stores, almost all shops make a dedicated space for selling chocolates after new year holidays. It's like dozens of seasonal chocolate exhibitions held everywhere in town, and we can enjoy visiting different galleries, looking for funnier, fancier, or more creative ones.
Do you wanna see some of the unique chocolates for the day?
Now let's take a look at some of them which caught Luna's eye!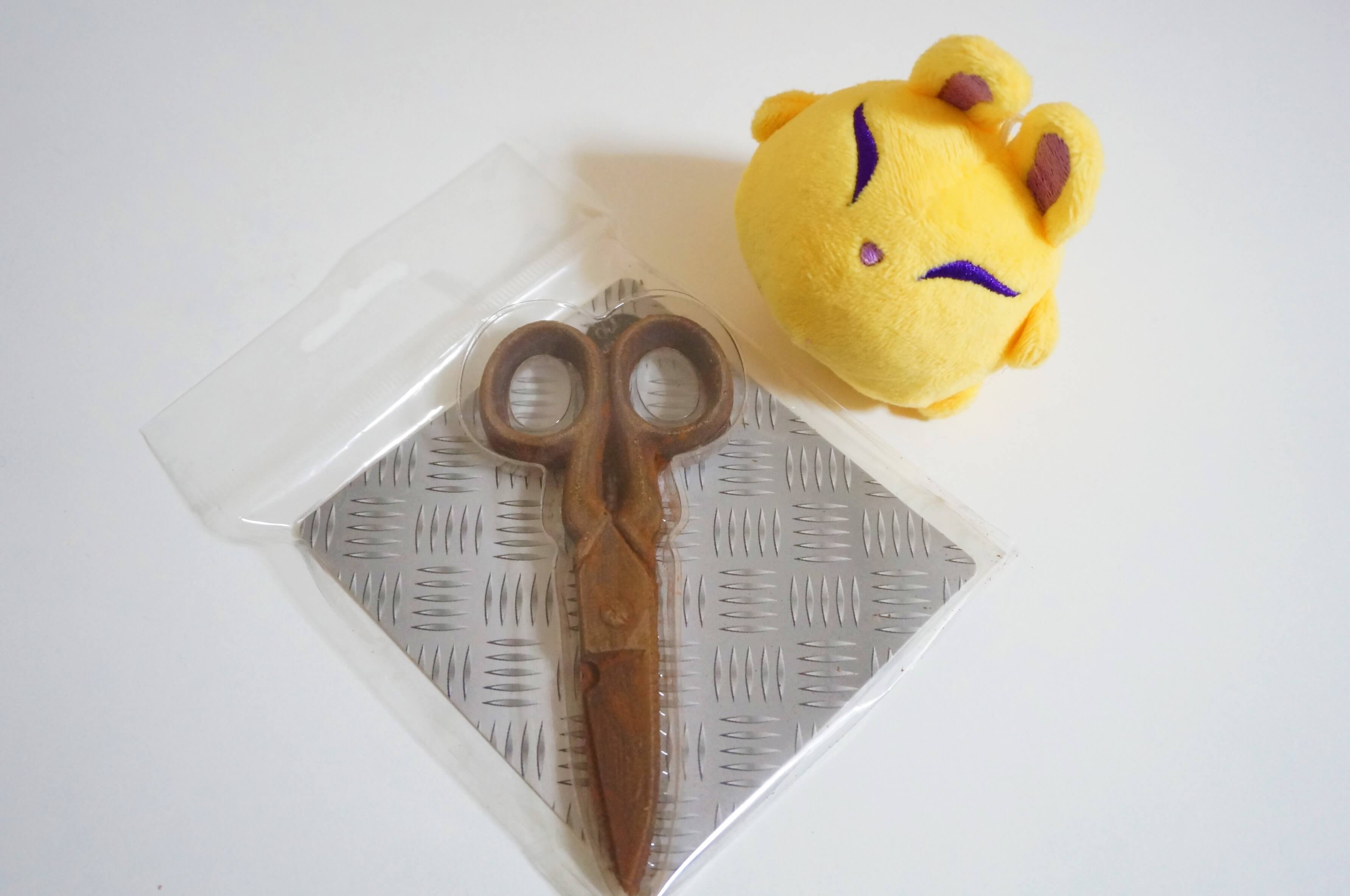 Are they rusty scissors…? No, it's a chocolate! The cocoa powder on the surface represents rust dust. Looks weird, but it's safe to eat because it's chocolate (for sure).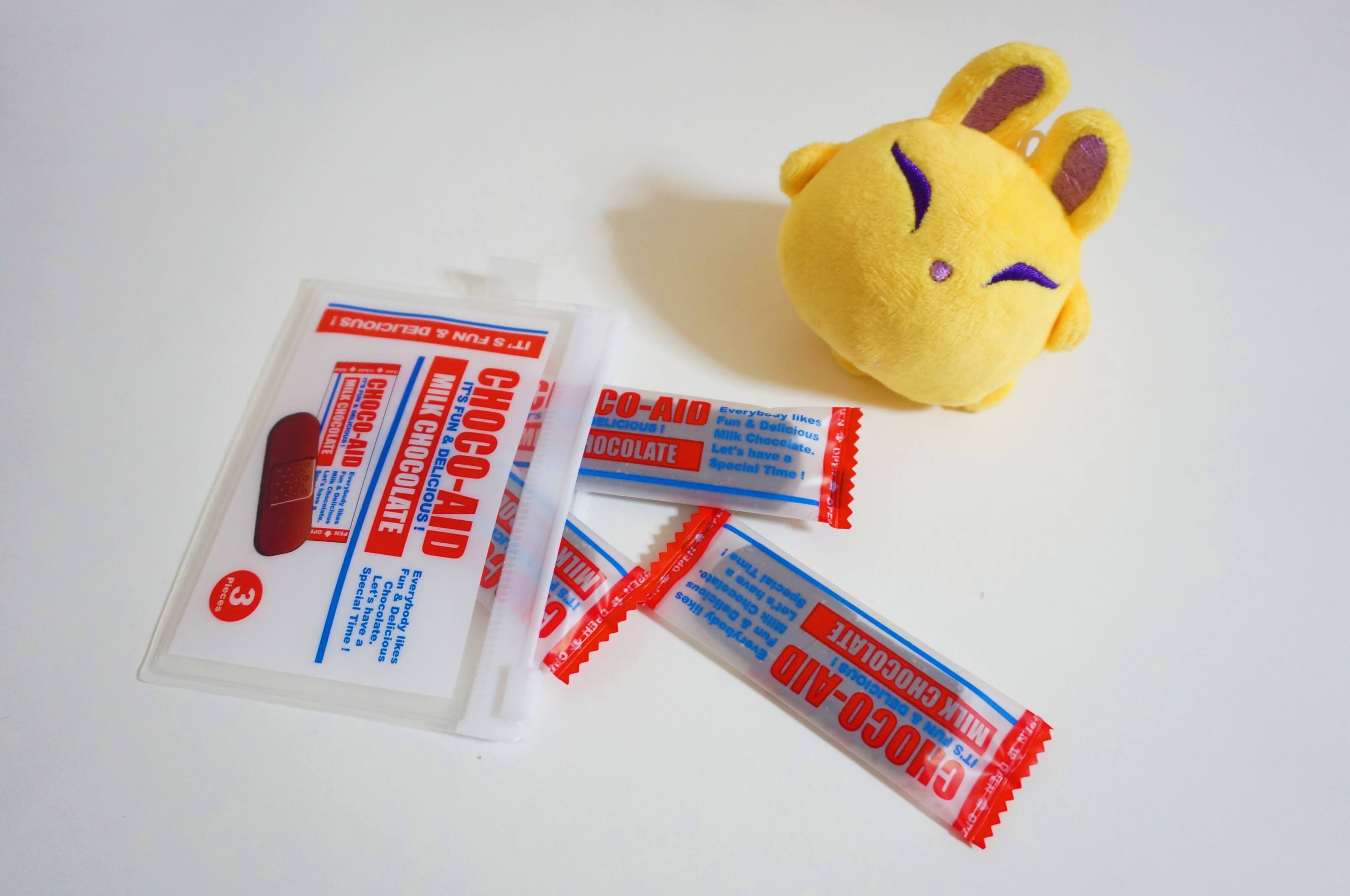 You have a cut and need Band-aid...waaait! These are chocolates! Probably, they are for those who had their heart broken.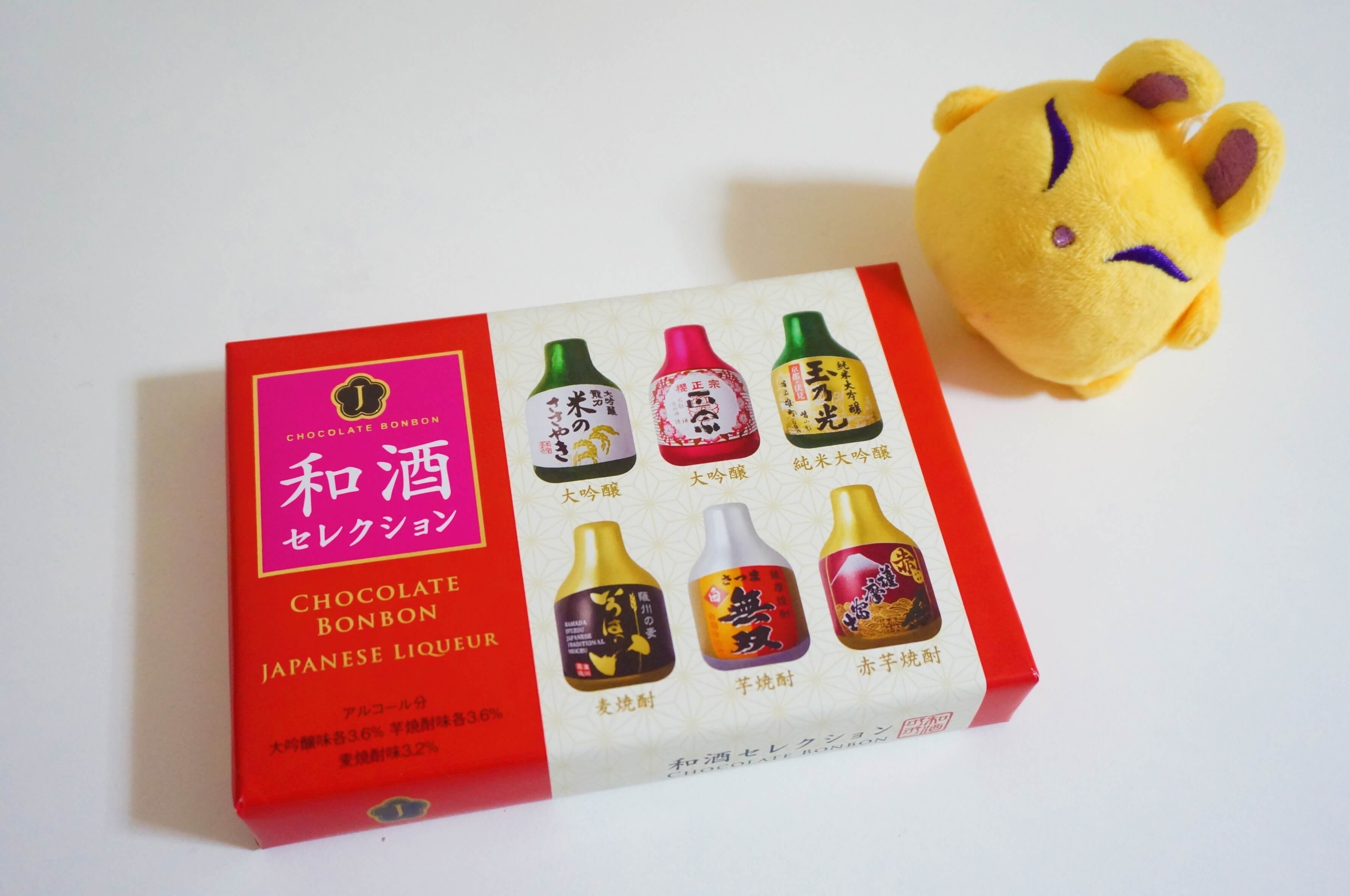 Japanese sake flavored chocolate! Features six popular sake brands.
Weird chocolates are fun to give and to receive. Or do you prefer fancy, beautiful ones? Would you like to celebrate Valentine's Day in Japanese style? Talk to us on socials!🐰
Check current Sweets Pack and see if it can be Valentine's gift for your sweetheart (or for yourself)!