If you happen to be an instant noodle connoisseur from the Western part of the world, you may not have heard of Acecook before. The Osaka-based brand Acecook is more well known around Southeast Asia, and in fact holds a large percentage of the market share of instant noodles in Vietnam.
Acecook is known primarily for its Super Cup series, and its collaboration items with brands like Sanrio's Hello Kitty or curry franchise Coco Ichibanya. They also come up with some rather interesting products, such as a "noodle-less ramen" which uses wakame (seaweed) as a substitute for the noodles. You may have tested them in one of our boxes already!
Let's take a dive into what Acecook has to offer, in Japan and around Southeast Asia.
Biscuits, Breads, and Noodles: Umeshin Confectionery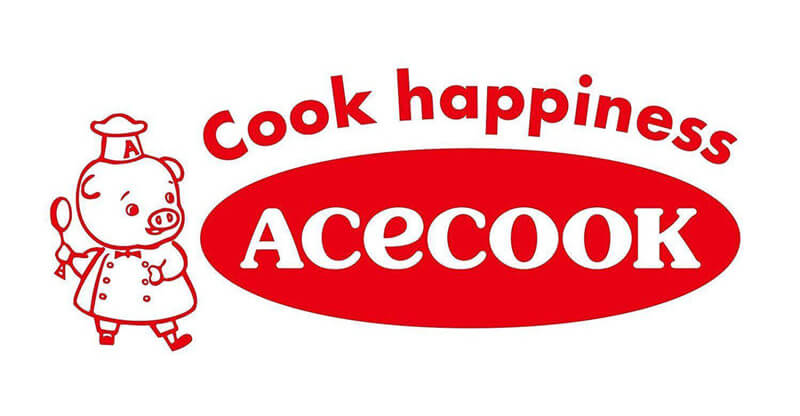 Acecook began with founder Kenji Muraoka, who was initially selling different kinds of bread in Sumiyoshi-ku, Osaka. Sometime in 1954, Kenji Muraoka launched Umeshin Confectionery, which started the manufacturing and sales of various biscuits, in addition to bread. It may seem strange for a confectionery to begin the process of making instant noodles, but along with other companies like Nissin and Toyo Suisan, Umeshin began manufacturing their own instant noodles.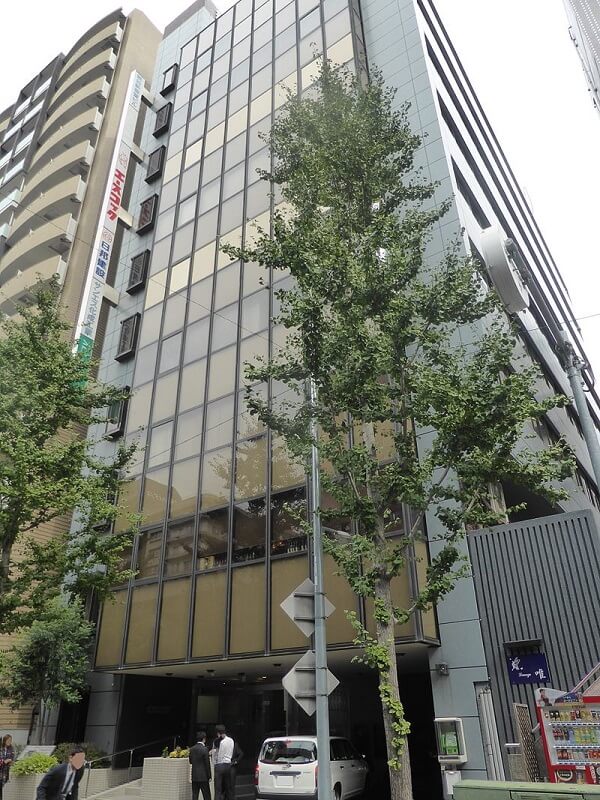 Acecook Headquarters in Suita, Osaka
It was in 1960 that the "Ace," name came into play, when Umeshin Confectionery changed its name to "Ace Foods Co., Ltd." They chose the name "Ace" at the time because it was reflective of their skill in cooking.
It was in 1964 that they formally adopted the name Acecook Co. Ltd., and in the 1980s they started releasing iconic favorites such as their seaweed ramen and their Super Cup and Omori Squid Yakisoba. They adopted the slogan of "Cook Happiness," with their rebranding in 2015 to have the "Acecook" logo changed to the ACeCOOK spelling in English. You might often see this logo in their TV commercials, along with the pig in a chef's hat that serves as the company's mascot– his name is Kobuta!
They expanded on a more global scale in 1993, creating a local subsidiary in Vietnam called Acecook Vietnam Co., Ltd. From here, Acecook became one of the leading instant companies in Vietnam, and continues to expand with other subsidiaries around Southeast Asia. Their aim for 2022 is to increase the sales of cup noodles in Vietnam to 350 million servings, as well as provide more alternatives to bagged instant noodles, which are still popular in the country.
Iconic Instant Noodles
Acecook Super Cup Tonkotsu Ramen
Originally released in 1988, the Acecook Super Cup series has been a top selling product in Japan for years. Their most popular flavor is tonkotsu, which has a milky-looking, creamy broth with a very porky taste. While the noodles were always popular, there was often feedback from customers wishing for more noodles to be included in each instant noodle package so that they would have a more filling meal.
From this feedback, Acecook produced the Super Cup 1.5x Tonkotsu Ramen, which increased the amount of noodles inside the instant ramen from 60 grams to 90 grams. When the larger amount of noodles were paired alongside their most popular flavor, the resulting product was an extremely filling bowl of tonkotsu ramen with top quality broth and a hearty amount of noodles– all in a convenient package.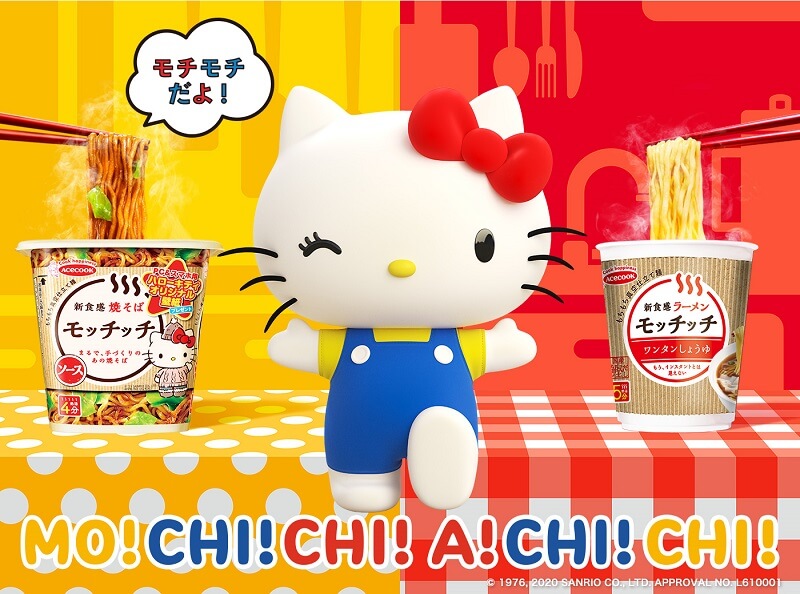 Acecook Mochichi Ramen and Yakisoba
Currently, Acecook partnered up with Sanrio to have Hello Kitty appear as part of the Mochichi line. Acecook makes a "mochichi" type of Ramen and Yakisoba, which focuses on the texture of the instant noodles. It is usually difficult to find instant noodles that adhere to the same standards that fresh noodles do. Luckily for us, and especially for those who love chewy, springy noodles, Acecook has you covered with their Mochichi line. The noodles are always top quality, and have a great chew to them– they also tend to release limited edition varieties like "Chicken Salty Lemon," or Wonton Noodle. They only take around 5 minutes to cook, and results in a thick, fluffy noodle that you can add to to make your experience even closer to restaurant quality.
You can check out more about the Mochichi line here, which includes some adorable pictures of Hello Kitty as well as tempting images of the noodles themselves.

Acecook Vietnam: Rice Noodles and More
Acecook's presence in Vietnam began with their Hao Hao noodles, which are some of the most popular noodles in the country. They share the same "Cook Happiness" slogan with their Japanese main branch, but build the instant noodle products in Vietnam with the idea of "Japanese Technology, Vietnamese Taste."
They have a large variety of instant noodle lines besides the iconic Hao Hao noodle, including the SiuKay spicy noodles, the Udon Suki Suki noodles which lean closer to Japanese cuisine, and– something unique to Vietnam, a large variety of rice noodles. Since rice noodle dishes like Pho are popular in Vietnam, Acecook invested technology in producing rice noodles, and now serves a large portion of the Vietnamese Market, although these rice noodles are not usually available from Acecook Japan.
BONUS: Nostalgia Trip! Acecook's Wakame Ramen, Revisited
Back in the day, Acecook was known for their TV commercial for one of their noodle lines– Wakame Ramen. This starred actor Tetsuo Ishidate, and is particularly nostalgic especially for older Japanese.
Recently they renewed the commercial for the modern audience, starring actor Shingo Yanagisawa, including an updated version of the dance as well as the song for the Wakame Ramen. Here's a comparison of the old commercial and the new for your entertainment:
Tetsuo Ishidate Version
Shingo Yanagisawa Version
Interested in Acecook products, especially some of their limited collaborations? Why not try out one of Zenpop's Ramen Packs, which feature up to 7 full size ramen from all over Japan? We've included lines like the Mochichi Yakisoba and the Hello Kitty collaborations in the past, and will continue to offer you not only great tasting ramen, but also limited edition or seasonal products from the top Ramen companies in Japan.