A lot of people, nowadays, jot their notes and schedules using their smartphones or tablets. But in Japan, it's a different story. Students and professionals still prefer to use planners, memo pads, and notebooks. They use pens and a variety of stationery, including stickers.
For the Japanese, writing down notes is simply not enough. They make highlights, draw cute illustrations, and add stickers to make their notes not only pleasing to the eye but also detailed. Despite the recent price increase of these products, women in their 20s and 30s continue to remain loyal buyers.
So if you want to create notes and plot schedules the way the Japanese do, why not try using stickers? This post will give you an idea of the types of Japanese stickers you can use for your notebooks and organizers.
Motif/Pattern Stickers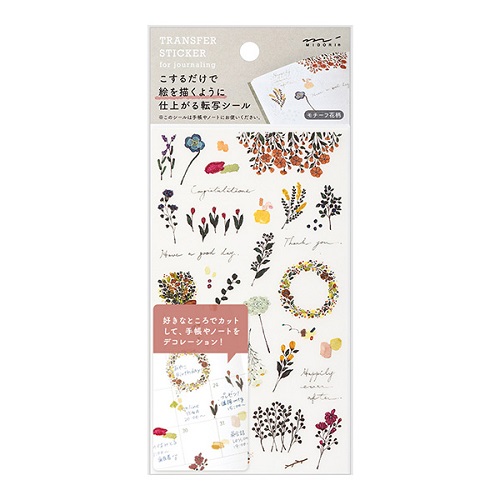 A set of pattern and motif stickers usually have a theme. So if your notes revolve around one topic or if you want a specific design for your diary entries, choose stickers with a single theme.
Pattern stickers are also ideal for creating separators in your notes. For example, if a single page has two topics, or you want to highlight something important, add patterns to create beautiful dividers on your notes.
People who may not be good at drawing but have overflowing creative ideas can also use stickers with stickers designed with illustrations.
The best thing about stickers from Japan is that they don't just create cute patterns and motifs. A lot of designs can suit an adult's style and taste. For example, nature lovers will surely find flower and plant-themed sticker sets.
Masking Sticker

Masking sticker sheets are excellent for people who prefer flexibility. A masking sticker is often palm-sized and can be placed on most kinds of surfaces.
Some varieties aren't coated, which means that you can write on them. Markers, pencils, pens, and other writing instruments can work on masking sticker sheets. They can be used for adding colorful labels to your pictures, notes, and planner. Since you can write on them, gift wrapping is yet another excellent use for masking stickers.
Its flexibility comes from allowing you to cut out different patterns and shapes. You can create small flags, flower patterns, irregular shapes, and more! There are just too many things you can create with just a sheet of this sticker.

Diary/Notebook Stickers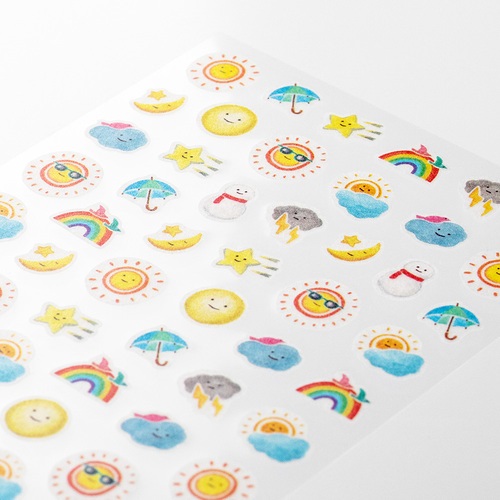 When you look at a daily or weekly planner, you'll notice that the blocks often have limited space. That's why diary and notebook stickers typically come in small sizes.
Some Japanese stationery companies often make stickers that represent a person's emotions. Other designs are just for design purposes.
There are also diary stickers that illustrate an activity. This type is perfect for adding a reminder that you have something scheduled for a certain day. For example, if you're planning to hang out with your friends at a cafe, add a coffee or a dessert sticker as a reminder for that day.
Stationery brands also offer blank stickers, allowing you to further customize your diary.
Japanese-Style Stickers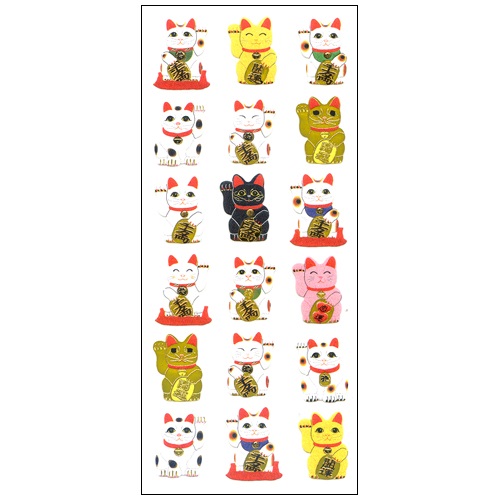 Do you plan on documenting your trip to Japan with a scrapbook? Purchase some Japanese-style stickers, which are also called wafu shiiru (和風シール), from shops like Daiso, Hands, or Loft. You'll surely find stickers that represent the culture of Japan.
Did you have an amazing experience riding the Shinkansen? Some stationery companies offer stickers with the trains found in Japan. And since there are seats where you can view Mt. Fuji, add some stickers of the world-famous mountain too!
Some other sticker designs include orizuru (折鶴) or the Japanese paper crane, temari balls (手まり), sumo wrestlers, traditional Japanese toys, traditional folding fans, and hanafuda (花札, which is a traditional Japanese card game) among others.
Sticker Rolls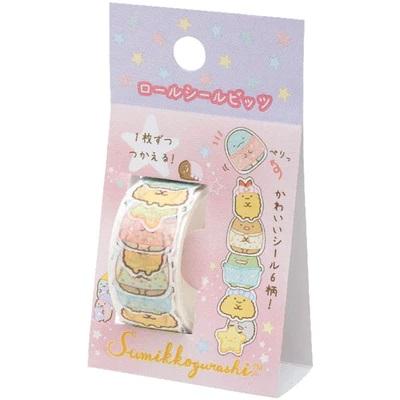 Sticker rolls are like washi tapes. But if you take a piece from a roll, it functions like a sticker.
They're great for touching up your journal or scrapbook entries. The material used for this type of sticker is also found in washi tapes. In other words, paper residue won't stick to it.
So if you change your mind, you can remove the sticker and place it in a different spot.
Bande is among the Japanese brands that specialize in sticker rolls. With their products, you can create wreath-like designs.
Message Stickers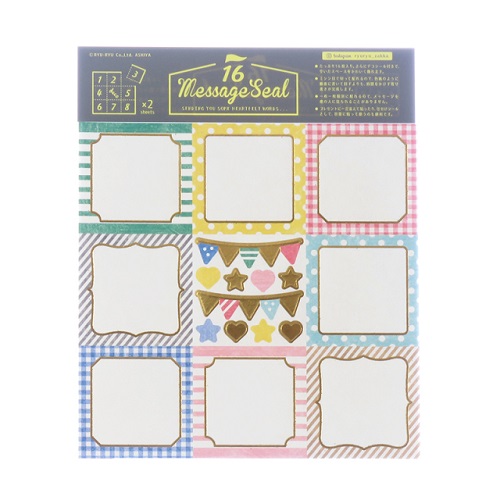 Naturally, you can use message stickers for your journals and notebooks. You can even draw a character and use it like a comic balloon.
The Japanese have something called yosegaki (寄せ書き). It's a sheet of paper with different messages dedicated to someone. This is often used when a group wants to appreciate, congratulate, or praise a person. Some people use it for writing goodbye messages. It's similar to a guest signing board for occasions like birthdays and weddings.
What's great about message stickers is that your group can create a message board in a shorter amount of time. Instead of passing a sheet of paper around, you can just distribute message stickers and have people write their messages and stick those on a sheet of paper.
A variety of writing instruments work well with message stickers. So you don't have to worry if some people prefer to get creative with their messages. If you're also looking to add pens to your collection, check out the best Japanese pens!
Pop-Up Stickers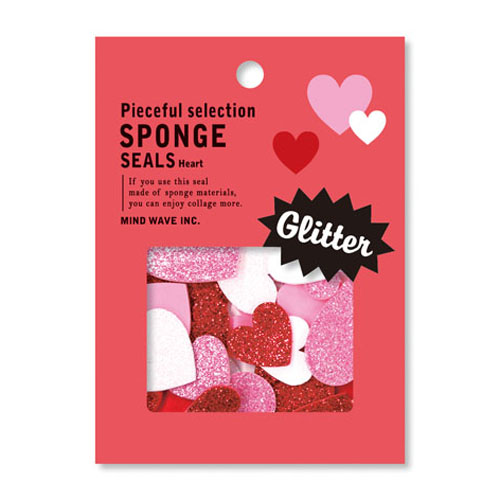 Pop-up stickers are excellent for designing scrapbooks and journals. They provide a pop-out effect to your notes and entries. They add a 3D effect to your pages.
Some stationery companies design these stickers with glitters. These are perfect for people who love design themes with a lot of sparkles.
Let Your Creativity Soar With Japanese Stickers
Your notes don't have to be long and boring. Adding stickers to your notebook and journal pages is a fun way to add an element of creativity and excitement to your writing.
Students can make their notes more visually appealing, inspiring them to study their lessons. They can also highlight the most important information in their classes.
Stickers are also a great way to express your personality and interests. Overall, it makes the process of writing entertaining and effective.
Get your stickers from our Japanese stationery box delivered to your home every month!