Finding the right pen for you is no easy ordeal. With the variety of pen tips, ink formulas, and colors, you might be overwhelmed by the amount of selection, especially when it comes to the world of Japanese stationery.
Japan is famous for its quality stationery and a wide choice of unique pens for all kinds of uses. Why are Japanese pens so good? They are reliable, use quality ink, have stable pen tips, and offer a nice hand balance. Japanese pens are used by students and workers alike and offer unique traits for each situation.
Today we're going to show you some of the best pens from Japan that are definitely worth checking out if you're a planner addict, a stationery fiend, or just love collecting different kinds of pens.
Here are the 5 best Japanese stationery pens:
The Pilot Frixion pen line comes in many different sizes, from large barrels to thin 0.38 tips. If you're concerned about making mistakes but either don't like the finish of a pencil, or don't like seeing lines of correction tape on your writing surface, you might like the Pilot Frixion Erasable line. This replaces a pencil for a lot of people, especially those who are using it for taking extensive notes.
The way the Frixion pens work is that they erase with heat, so the friction created by the rubber tip against the paper surface erases the ink whenever you need to correct a mistake. Most of the sizes come in standard colors like red, blue, and black, but if you want different color options, there is a large 10 pack that includes other fashion colors like pink, green, and orange! Bear in mind that if you're looking for dark ink, these might not suit your tastes. Since they use a very specific ink formula that is meant to be erased, the ink is much lighter than what you might be used to, especially if you like gel inks.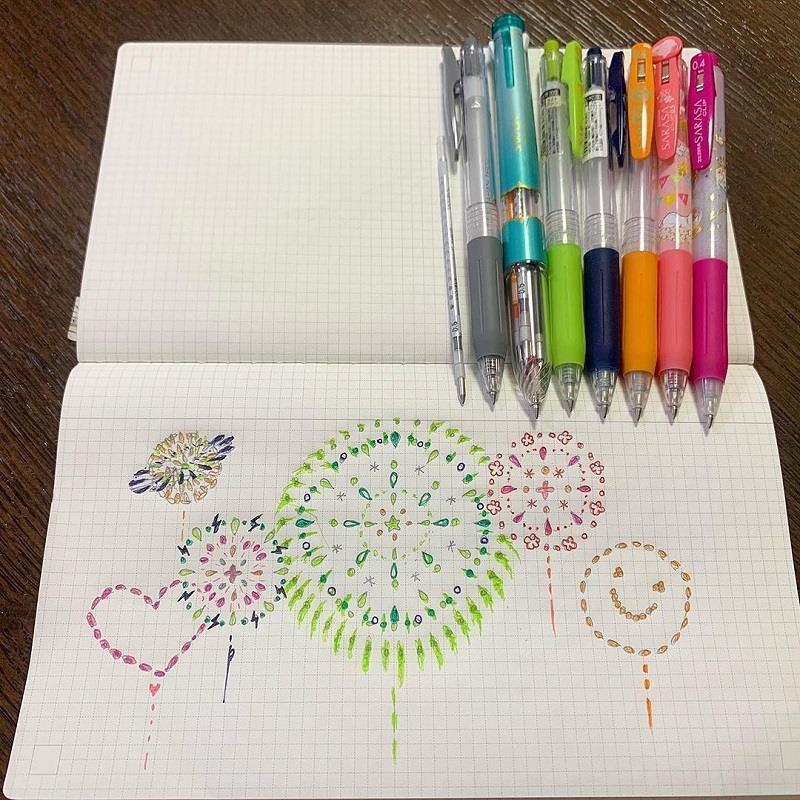 If you love having smooth gel inks that don't skip, the Zebra Sarasa Clip pens are for you. While the pens themselves aren't particularly expensive, the ink is very high quality and the pen build is relatively comfortable for most users, with a rubber grip near the front of the pen where you can rest your fingers during long writing sessions. It's a very basic gel pen with a very budget price point, so you can collect as many colors as you need for your planner designs or note taking.
The great thing about the Zebra Sarasa Clip is that the ink never skips or builds up, and provides a very clear and clean writing experience every time. In addition to the variety of colors, Zebra has also created spin-off lines of their popular Sarasa ink. For left-handed writers who tend to smudge gel inks, we recommend the Zebra Sarasa Dry, which has a quick drying formula that will never smudge. If you tend to highlight over your notes, they also have the Zebra Sarasa Mark-on available, which is specially formulated not to bleed or smudge under highlighter ink.
If you're looking for a similar experience but with a thinner tip, we also recommend the Pilot Juice pens, which have similar build and great ink flow and come in a 0.38 size.
All stationery addicts have probably had a Muji phase, and for good reason. If you're really into clean, minimalist aesthetics, Muji is definitely the place to go. They carry a lot of high quality products at a reasonable price point, especially if you have a store near you to go to. Their gel ink pens come in a variety of colors which you can buy individually if you just want to stick to a single theme, or in bulk if you want to use all the colors of the rainbow. The tips come in 0.38 sizes, and have a small amount of scratch against the paper if you like the textured feeling. They also have a clicky gel pen with a 0.5 tip size if you prefer that, and a 0.7 version if you tend to have bigger or thicker handwriting.
They write well on any type of paper, and look great in your pencil case or on your desk because of their minimalist design. The clear barrel also helps see what color ink is inside. The best part about the Muji gel pens is they are easy to refill too. Muji specifically designs their refills so that they will be compatible with most of their pen bodies, and adjusts the pricing so that it's more worth it to replace the refill than get a whole new pen– reducing the amount of plastic waste, too.
Did you know that you can also test their pens virtually through their website?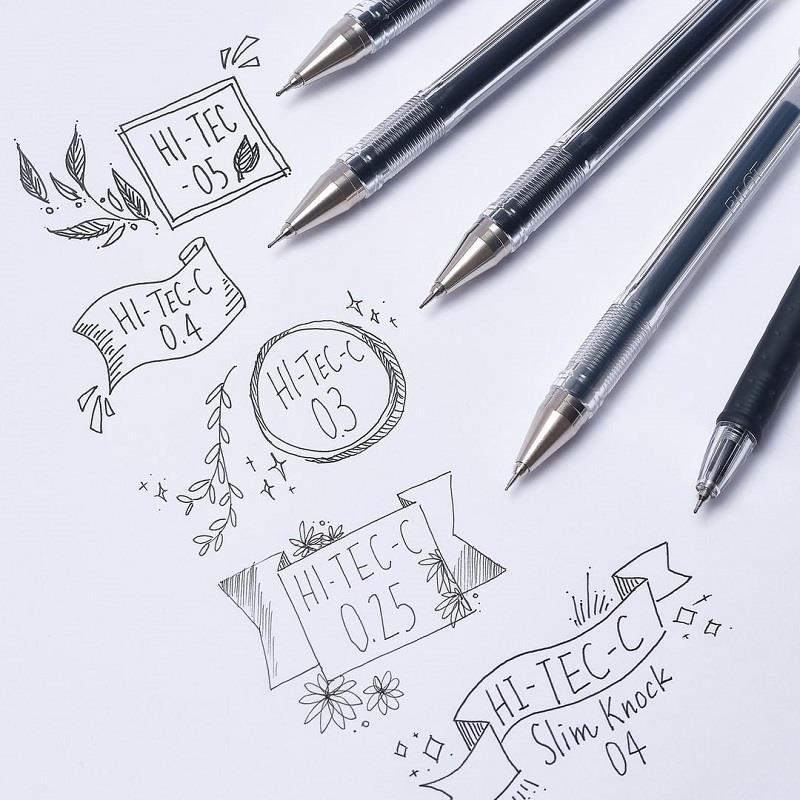 The Pilot Hi-Tec C is a cult favorite for anyone who loves fine tip gel pens. It's known for having just the perfect amount of "scratchiness" for those who want to have some form of feedback while writing. Since the tip size can go as small as 0.25, for those who have very small and fine handwriting, the Hi-Tec C is a perfect fit.
Since its launch in 1994, the Hi-Tec C has developed a following both in Japan and abroad (known as the G-Tec in some parts of the world). The needlepoint tip contains a very small rotating ball, which allows the ink to flow freely from the tip. Of course, this doesn't mean that your Hi-Tec is likely to bleed. The ink is crisp and clear and still resists any bleeding, and is smudge-proof after a few seconds of drying.
You can also get a sturdier body for your pen by upgrading to the Pilot Coleto multi-pen bodies, which can support several of the Hi-Tec C refills in many different tip sizes and colors, as well as mechanical pencils and erasers if you want to create a more multifunctional pen.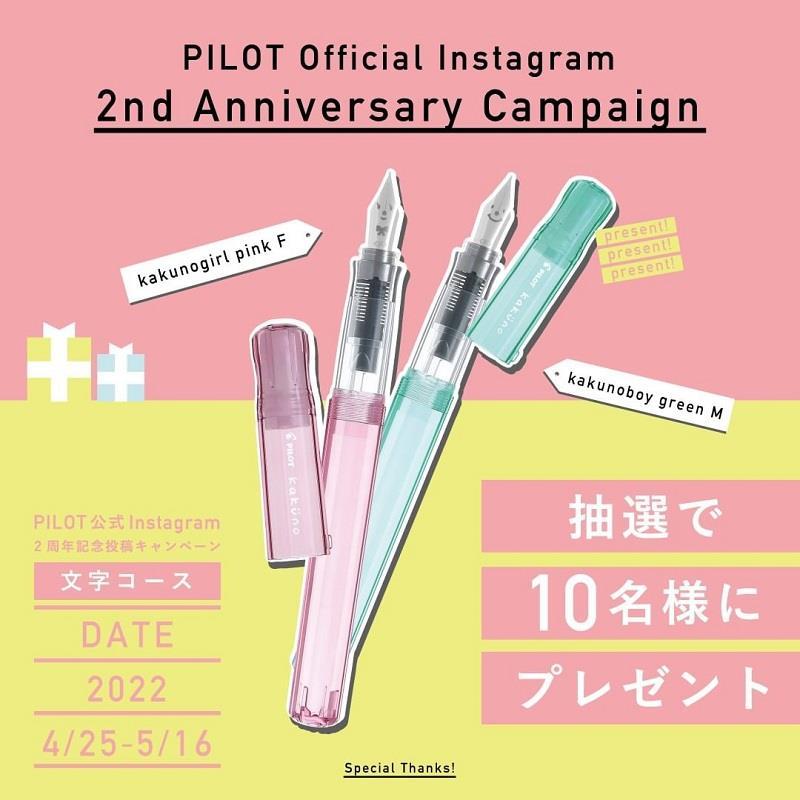 If you're serious about your note-taking and planning, or even just serious about pen collecting, you've probably heard rave reviews from people who swear by fountain pens. They can however be a scary experience for any first time user due to the high cost of inks and variety of nibs. Not to mention that fountain pens are something that can get fairly expensive, with hardcore hobbyists becoming very particular about special edition pens, nibs, and inks.
One's first fountain pen is a difficult decision, and we'd love to recommend the Pilot Kakuno for anyone wanting to step into the fountain pen realm. Not only is the price fairly economical, but the pen itself is designed to teach you how to write with a fountain pen. The triangular grip allows you to keep the correct shape while writing, and a little smiley face on the nib reminds you where it should be facing. You should always be able to see the smiley face when you're writing, so you can keep the nib upright as you learn to write with a fountain pen. You can use a Pilot ink cartridge for a basic refillable option, or you can buy one of their converters to use specialized inks with the Kakuno.
If you decide to invest in a fountain pen, we recommend that you use high quality paper like the ones included in Rhodia books, Midori MD, or Tomoe River paper which will resist any bleeding from fountain pen ink.
What pens are your favorites, and which ones will you be adding to your collection? If you want to experiment with some cute Japanese stationery, or with some new innovative pen technology, why not check out Zenpop's Stationery pack? A new theme every month makes sure that you get a huge variety of new stationery items, ranging from washi tape, special paper, to pens, highlighters, and markers!