Japanese snacks and candies are exceptional and unique to most people who aren't from that part of the globe. From rice crackers to traditional Japanese cakes, there's so much to choose from; however, living outside Japan makes it a little hard to find these tasty treats. This all changed with the coming of Japanese subscription boxes filled with snacks and sweets that are typically hard to find outside of the Asian continent and Japan.
There are so many subscription boxes nowadays, each with different themes and sometimes unique snacks. In this article, we'll go through two of Japan's popular subscription boxes; TokyoTreat and Bokksu, comparing everything from price to content.
Origin
TokyoTreat is a Tokyo-based subscription box founded by Ayumi Chikamoto in 2015. She devised a plan for starting her own business after receiving multiple requests for popular Japanese snacks. Today, Chikamoto owns multiple other snack brands like Sakuraco, targeted towards more traditional Japanese confectionery, and other brands like TokyoCatch, JapanHaul, YummieTwins, and Nomakenolife.
Bokksu was created by Danny Taing, a New York City resident of Chinese and Colombian descent, after he lived and worked in Japan for a couple of years. Upon returning to New York, he found it hard to access a lot of the snacks he had become accustomed to and that there was a whole bunch of people also craving Japanese snacks. He decided to bridge the gap by creating the company in 2016.
Subscription and cost
Though having foreign candies sounds exciting, pricing might sometimes spoil the fun. Luckily enough, subscription boxes usually come at affordable rates and different tiers. Whether you prefer the benefits of long-term commitments or are in it for a one-time thing, there's a plan for everyone.
TokyoTreat
1 month: $37.50
3 months: $35.50 billed $106.50
6 months: $33.50 billed $201
1 year: $32.50 billed $390
Bokksu
1 month: $49.99
3 months: $45.99 billed $137.97
6 months: $43.99 billed $263.94
1 year: $39.99 billed $479.88
Theme
Both subscription boxes have monthly themes, each tailored around seasons.
TokyoTreat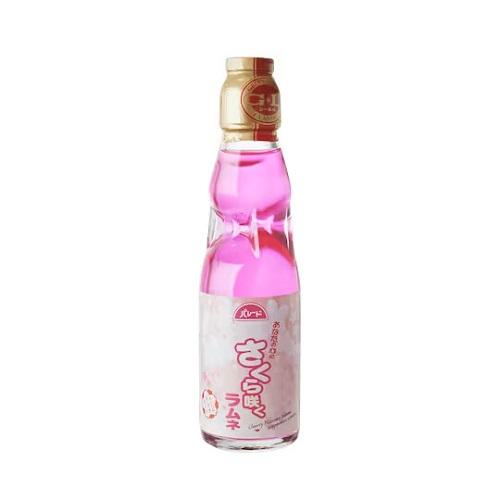 Regarding the theme, TokyoTreat is more fun, popping, and resonates with contemporary Japanese trends. Previous themes are :
Sakura snack surprise: Sakura is a very popular season in Japan when the cherry blossom flowers bloom. TokyoTreat Sakura box has a powerful PINK punch with Sakura flavored ramune, Sakura KitKat, Sakura marshmallows and even rare Japanese fried chicken pringles.
Snacking New Year: This box was released in January 2023, and it had all a Japan enthusiast will need to taste the country. There was a spy x family-themed candy, pear fanta, good luck taiyaki, delivery truck candy that looked so cute and somen noodles.
Bokksu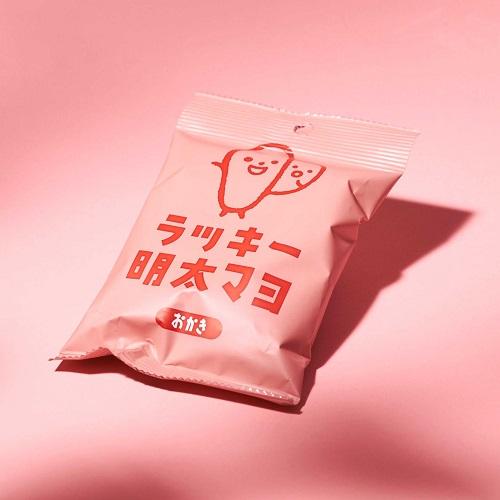 Bokksu brings the cultural aspect of Japanese snacks to your doorstep. Bokksu snacks are also themed according to the seasons. Popular examples are:
Amai Valentine: Amai means "sweet" in Japanese, so Bokksu was prepared to serve a sweet box for February 2023. This box had some chocolate, strawberry marshmallow, sugar rice cracker, Hokkaido raspberry cooky, gummy grapes and mochi.
Sakura story: This past box honoring the Japanese Sakura season had pink cake, strawberry cookies and peach mochi.
Other Themes include Matsuri nights, Hokkaido Wonderland, Bokksu Tanjuobi, etc.
What's in the Box?
Both subscription boxes have amazing Japanese treats. Tokyo treats are more targeted towards a younger demographic. Its kawaii content is usually snacks, candies, and drinks trending in Japan; even noodles such as ramen and Udon are no strangers to a TokyoTreat box. Bokksu is more targeted towards a more mature demographic, and its contents are made mostly of traditional Japanese snacks usually made by artisans and family-oriented businesses.
TokyoTreat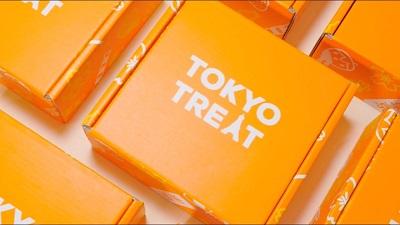 In each box of TokyoTreat are 15-20 items:
Japanese Candies: snacks such as unique Kit Kat flavors mango and banana, and stick candies like Pocky, Hi-chews, etc
Japanese exclusive drink includes drinks and sodas such as Japanese Ramune soda and rare flavors of Fanta and Coke that you can only find in Japan. Read about the rarest, coolest Fanta flavors here.
Japanese Ramen: You'll get a pack or 2 of Ramen or Udon noodles - A different one every month.
Rare Kitkat: Japan has over 300 Kitkat flavors you won't find anywhere else in the world. We're talking pizza-flavored KitKat. Yup, that intense. TokyoTreat will include at least one rare Kitkat for you to try out.
Cakes, Cookies, + Breads: Japan is not just about candies; there are a lot of amazing pastries with cultural significance, like anpan, dorayaki and mochi.
Bokksu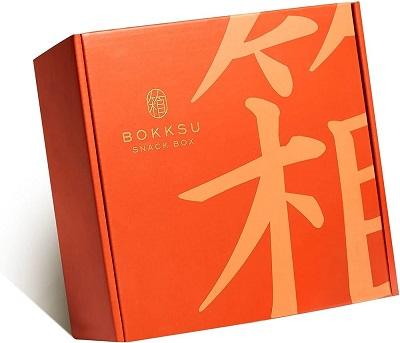 In each box of Bokksu are 20-22 items.
Japanese snacks: Japanese snacks such as matcha cakes, rice crackers, cookies, etc
Japanese teas: Every month has a different tea. Typical examples are green tea, Sakura, red bean, etc.
Bokksu exclusive: Artisans and local family snack makers are hired by Bokksu to produce unique snacks every month.
Both subscription boxes come with a catalog describing each snack, ingredients used in their production, themes of the month, and potential allergens.
Shipping
Both subscription boxes ship to most parts of the world.
Bokksu
Shipping fees for Bokksu boxes are free to most parts of the world, except for a few countries like India and Middle Eastern nations such as Bahrain and the United Arab Emirates.
TokyoTreat
TokyoTreat has two tiers of shipping options, numbered one and numbered two. The first group comprises countries mainly in Asia, the Pacific islands, and parts of Africa and the United States of America. The shopping used is Express Shipping + Tracking- (Estimated Delivery Time - 2~14 Business Days After Shipping/ $10.50 Shipping Fee).
Countries in the second tier are nations in Europe, the united kingdom and South America using Express Shipping + Tracking- (Estimated Delivery Time - 2~14 Business Days After Shipping/ $12.50 Shipping Fee).
There's a choice for everyone; whether it's more fun, anime-themed treats, trendy snacks you are looking for, or teas you've been dying to taste. Payment options that are more inclusive of shipping costs or not, you'll find one of these subscription boxes tailored to your needs.
Alternative to Bokksu and TokyoTreat
Now, have you heard of ZenPop? We offer even more Japanese snacks in our jumbo snack box with over 1400g of treats (3lbs), and plenty of surprises! We include senbei, chocolates, Kit Kats, noodles, drinks, and more unique snakcs, wagashi, and dagashi from Japan!
If you find yourself craving Japanese munchies, why don't you order a ZenPop snack box where you get loads of candies and snacks from Japan?
This article was originally written by our freelance writer Umm-Kulthum Abdulkareem and edited by us.