Museums are places where historical and cultural artifacts are stored. For Japanese folks, noodles are such a huge part of the culture that there is a museum dedicated to cup noodles. That's right, the Nissin Cup Noodle museum in Osaka is a place where tourists can learn about the history of instant noodles and the innovative mind behind its invention.
If you have just been enjoying cup Ramen on those off days where cooking is the last thing on your mind, or just taking cup Ramen as an emergency meal to get your energy up, then you would definitely love to visit the Cup Noodle museum. But first, let's learn more about this comfort food.
History of Cup Noodles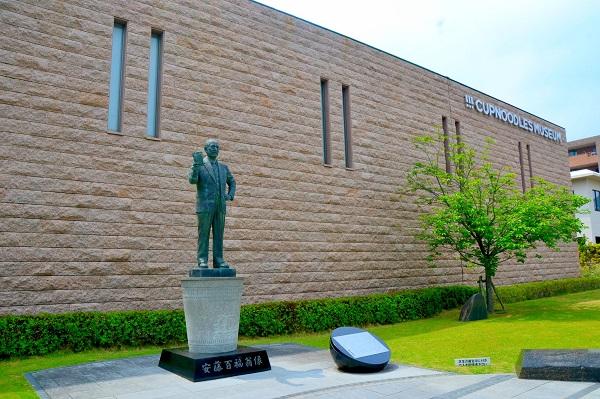 In the year 1958, Momofuku Ando invented the first instant Ramen called "chicken Ramen". He did this using simple tools in a shed in his backyard in Osaka, Japan. He wanted people to have a meal that can be eaten anywhere and stored for a long time. Ando also decided on chicken flavor because he loved chicken broth.
Many people don't know this but the process of making fresh noodles is tedious and if everyone had to go through it to eat noodles then it would not be popular today. That is why Momofuku Ando saw the need to create a dried block version that can become soft simply by boiling.
Like all inventors, he also decided that his chicken Ramen needed an upgrade. So in 1971, Ando came up with one in the form of "cup noodles". He got the idea by observing how Americans would break instant Ramen in a cup and eat it with a fork. He decided that switching from the wrapper style to cup presentation would create a big change. What cup noodles did was make instant Ramen a global success. It is sold everywhere in the world in several flavors. There are even weird Ramen flavors in Japan that you can read about in our dedicated article.
Surprisingly, even though they were created in Japan, today, China, Indonesia and Vietnam consume the most instant noodles in the world. It has become a global sensation with more than 100 billion servings eaten every year. That means that everyone takes an average of 10 servings of instant noodles yearly. You can learn more about the company Nissin Foods that Ando created!
All About Cup Noodles Museum Osaka
In 1999, the CUPNOODLES MUSEUM OSAKA IKEDA was created to allow people to learn about the history of instant noodles in stages. In front of the museum, there is a bronze statue of the wholesome inventor of instant noodles smiling. It is just a 5 minute walk from the Ikeda train station of the Hankyu Railway Takarazuka Line and It is easy to find because you can't miss the large bronze statue.
There are a lot of cool activities to enjoy in the museum and of course, it is a great place for pictures. Here are some cool places you'll find.
Attractions In Cup Noodles Museum Osaka
Instant Noodles Tunnel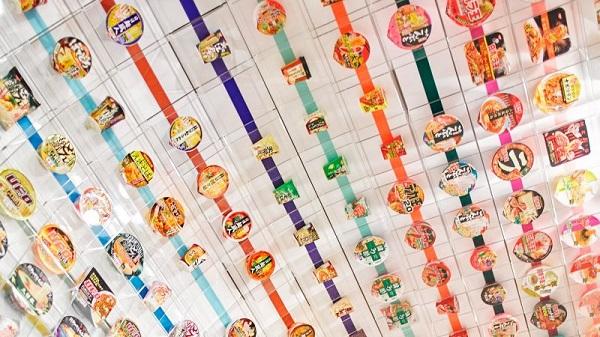 This tunnel shows over 800 flavors of instant noodles in glass encasings. It represents walking down the memory lane of noodles packages invented over the years. From sachet instant noodles to cup noodles, everyone that visits can see packages above their heads or beside them. You can even search for your favorite flavors from childhood.
Traces of Momofuku Ando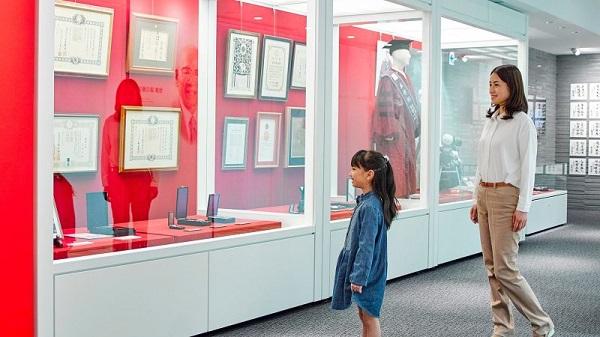 In this spot, tourists can take a peek at the life of the brain behind the instant Ramen. Momofuku Ando's awards, new year resolutions, signature sunglasses and even his wristwatches and golf clubs are displayed to honor his memory.
Exhibition of Instant Noodles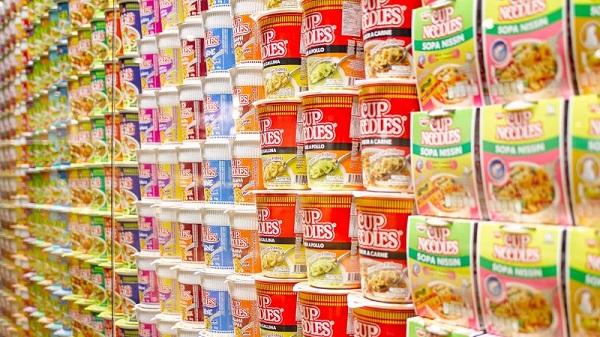 Have you ever wondered how many flavors of cup noodles exist? In this spot, you can get to view stacks of cup noodles flavors from 1971. All varieties of cup noodles sold by Nissin food are displayed on this long wall.
Cup Noodle Tasting Room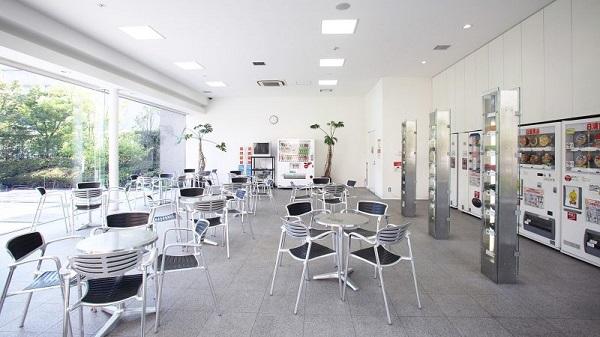 People tend to go to museums to gain knowledge but it's difficult to keep one's belly from growling especially when it's a food museum. That's why the tasting room is a way for tourists to try out rare and latest cup Ramen flavors. There are over 30 cup noodles in the vending machine that can be eaten in the dining area. However, if you are new to Japan, make sure you know how to eat noodles properly. You can learn about it in our article where we talk about the importance and cultural significance of slurping!
Chicken Ramen Factory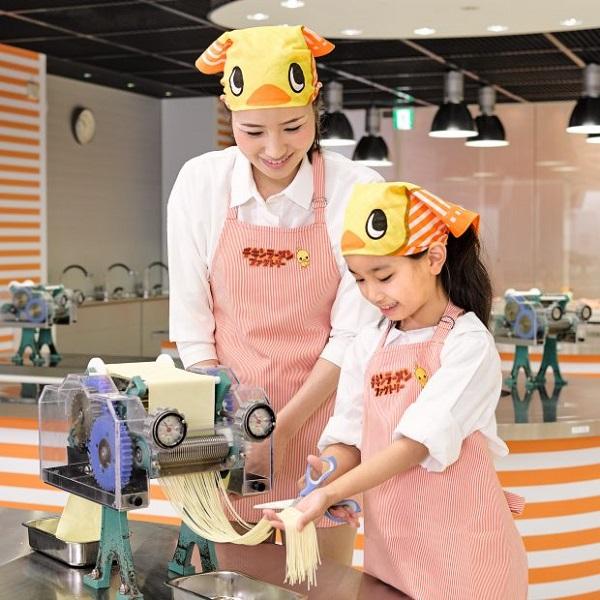 From 9:30AM to 4:30PM, people get the chance to visit the chicken Ramen factory in the museum where they are taught to make instant noodles from scratch for a small fee. Every participant gets an apron and bandana. Also, the process is explained briefly before the lesson starts. Starting with the kneading of the dough to cutting into noodle strings and frying, everyone gets to be part of the stages of making instant noodles. The best part is that you can take your instant Ramen home.
How to Make Instant Ramen
Instant Ramen is a hassle because it involves a lot of kneading. The ingredients used include flour, water, brine and salt. Check out this short runthrough of the process of making instant Ramen.
All the ingredients are mixed and the dough is kneaded until it is smooth.
Next, it is flattened with a rolling pin to become just around 1 centimeter thick and passed through rollers to smoothen it several times.
When it is smooth, the noodle maker can be used to cut it into noodles.
At this stage, it can be steamed for a few minutes.
Next, mix it with seasonings (preferably chicken seasoning) and roll into a block shape.
Lastly, dip it in hot oil using the flash frying method.
It is clear that if instant noodles were not invented, people outside of Asia may not have had the opportunity to taste noodles because of how tedious the making process is.
All this information about Ramen must be making you eager to have some. You're in luck because ZenPop Japan has a dedicated Ramen box up for grabs. With different Ramen flavors in a box, it is perfect for noodle lovers.