To celebrate the summer anime season and our new Anime Friends Sweets Pack, we've found our four top anime shows we can't wait to watch!
This month, several titles are getting their next seasons or continuations, and others are just beginning to air.
With all the websites and services that have simultaneous broadcasts and subtitled viewing options, there's no better reason to catch up with everything the summer season has to offer!
Here's what anime we'll be looking out for:
1. Re: Zero - Starting Life in Another World (2nd Season)
Of course, it wouldn't be a brand new anime season without the faithful isekai genre making an appearance.
Re: Zero - Starting Life in Another World was very well received for its fresh and somewhat dark take on the often overused "starting in another world" concept.
It revolves around Subaru Natsuki, who, when beginning his journey in the other world, gains an ability called "Return by Death," a respawning mechanic where he can reverse time by dying.
Of course, a life of constant death and revival is extremely taxing on Subaru. While contending with his own abilities, the state of his new world, and his friends Emilia, Rem, and Ram, he must deal with the constant threats around him and the consequences of using his powers.
In the second season, we watch as Subaru takes on the effects of his new reality created by the many times he had died trying to defeat a Demon Beast called the White Whale.
2. Fire Force (2nd Season)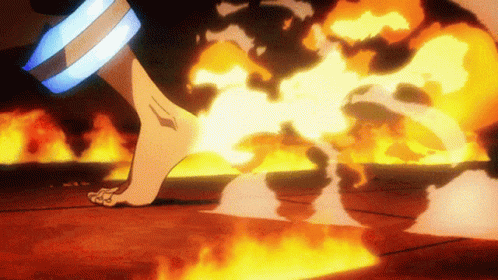 The special brigades called the Fire Force are back, investigating the incidents of spontaneous combustion happening all throughout Tokyo.
We've been following Shinra Kusakabe, or the "Devil's Footprints" and Special Fire Force Company 8 as they investigate corruption, cults, and other events related to the Great Disaster 250 years prior.
Shinra is one of the individuals blessed with special pyrokinetic abilities, as was his younger brother, who was lost along with his mother 12 years ago. He is driven by a desire to uncover the truth, and save people from the Spontaneous Human Combustion that claimed his own family years ago.
This next season of Fire Force unveils more of the larger plot and worldbuilding around the Great Disaster, the Holy Sol Temple, and the mysterious Evangelist who controls the White-Clad.
3. The Millionaire Detective - Balance: Unlimited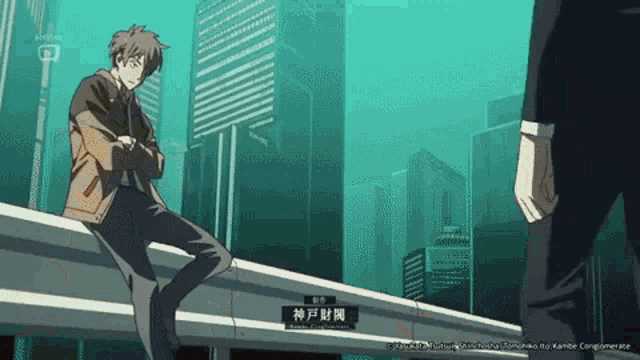 The Millionaire Detective caused quite a stir when it aired its first episode last April, especially due to a very attractive protagonist in Daisuke Kanbe. However, the show's airing was on hold temporarily, but is finally going to resume this July!
The duo of Daisuke Kanbe, a materialistic officer who believes money can solve all problems, and Haru Katou, a passionate and hot-headed detective who detests any type of dishonesty, is certainly an interesting pair to follow. While the two may not always see eye to eye, they must work together to uncover the mysteries that follow.
We don't often see the detective genre tackled in anime, so it's great to see a different type of show make its way to the front lines this season. Judging by what a stir the first episode caused when it aired, we're excited to see what the rest of the anime has in store!
4. Rent a Girlfriend
We all know the struggle of a complicated love life and 20-year-old Kazuya Kinoshita is a testament to that. After being dumped, he uses a special service in order to date a girl, who may not be exactly what she seems. Chizuru Mizuhara is perfect, sweet, and nice to everyone she dates, but things change when Kazuya gives her a low rating.
However, these two lives are more interconnected than they might have realised. Kazuya and Chizuru actually attend the same college, and his continued use of the rental girlfriend services bring them closer together as well. Not to mention the other girls that somehow become roped into Kazuya's life, too!
This is a cute, comedic story about love, whether fake or real, and all the ties that one makes in between. We were totally engrossed in the short trailer unveiled by Crunchyroll in early June, so we have high hopes for this title!
Re Zero: Starting Life in Another World and Rent-A-Girlfriend can be watched on simulcast from Crunchyroll. The Millionaire Detective and Fire Force are streaming through Funimation.
Anime-Themed Japanese Snacks!
What will you be watching this summer? Round out your summer anime experience with some tasty Japanese snacks!
This month, we've gathered all of your favorite anime friends into one action-packed Japanese Sweets Pack! Hang out with Pikachu, Doraemon and Super Mario, as well as the lead characters from popular anime series like Evangelion and Naruto.
Your Anime Friends Sweets Pack includes:
Pokemon Lemon Potato Snack
Evangelion Consome Chips
Super Mario Gummies - Cola and Ramune
PLUS 12 more delicious Japanese snacks
ZenPop's Sweets Pack (September's Theme: Anime Friends)
Follow #zenpopjapan
This blog was written by Sam: Sam is a university student interested in everything in otaku culture, from video games to anime. Growing up, she spent several hours in front of the TV watching mahou shoujo shows, and now binges entire seasons of anime within in a few hours. She loves to attend conventions in cosplay and always stops to take pictures of stray cats.