There's nothing like watching a cute cat trying to squeeze into a (obviously too small) cardboard box to make us smile!
Whether you're a cat lover or not, we're sure you've gotten stuck scrolling through funny cat videos on Insta or YouTube.
With everything that's going on in the world right now, we could definitely do with a few more laughs and we're sure you feel the same way.
To make your search for the internet's cutest kitties a lil' easier, we've compiled a list of our favorite cat celebrities.
And if you're a lover of cute and curious cats, check out our current Crafty Cats Japanese Stationery Pack.
1. Maru (mugumogu)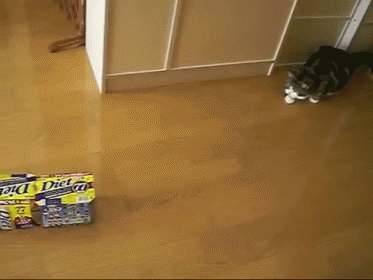 Have you ever seen this GIF of a cat leaping into different-sized cardboard boxes, in spite of the obvious fact that he might not quite fit?
Maru (meaning "round" in Japanese) is the name of this delightfully plump Scottish Fold.
He holds the title of the most watched cat on YouTube! Maru actually won a Guinness World Record for being watched a total of 325,704,506 times (as of September 2016.)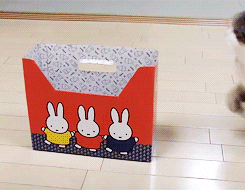 This cat's famous antics involve a love of boxes, and fitting into places where the chubby little cat theoretically shouldn't fit.
We recommend you follow Maru on YouTube or Instagram for your daily lols.
2. Haku, Poki and Nagi
This terrific trio of cats belong to Japanese-American couple Rachel and Jun, known for their videos about Japan and Japanese culture. You might remember Jun from this viral knife-restoration video, however it's their three adorable kitties that we're currently obsessed with!
Haku (a large Maine Coon), Poki (a stray picked up from the street) and Nagi (a Norwegian Forest cat) all have their amusing individual personality traits that set them apart, leading to hilarious antics all over their owners' apartment.
One thing we love in particular about these cats is the way they watch ever so curiously what their owners are up to. Not many cats would have the patience to take walks, ride on bikes, or patiently wait and sniff what food is being prepared (even if it's not for them!)
Get to know this cute trio more through their YouTube channel.
3. Shironeko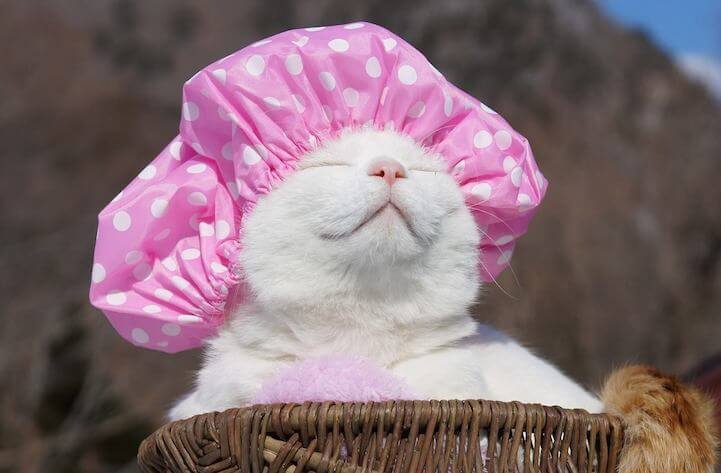 Shironeko, also known as "Basket Cat" or "Zen Cat" is an adorable little kitty that tends to close their eyes no matter what is placed atop their head.
There are so many images of this cute white cat on the internet, sitting in baskets or on top of things, with objects placed on his head and his eyes closed in apparent serene bliss!
Cats sleep a lot, so it isn't unusual to see them with their eyes closed or curled up in a comfortable position. However, there's something special about Shironeko's face that makes us want to close our eyes too, and relax for a little while.
Relax with Shironeko on Instagram.
4. Thurston Waffles
Have you ever seen this video of a cat that just won't stop meowing? This cat is none other than the uniquely named, Thurston Waffles!
This little kitty has a distinctively loud and scream-like meow which has captured the hearts of cat lovers everywhere.
If you've ever been around a cat, you know that they will stop at nothing to get your attention when they want food, treats, or a playmate, and Thurston is no exception!
Subscribe to Thurston's YouTube to keep up to date with his random antics. Thurston's human dad also has several compilations of all the hilarious memes.
5. Tingeling (Tussetroll and Tingeling)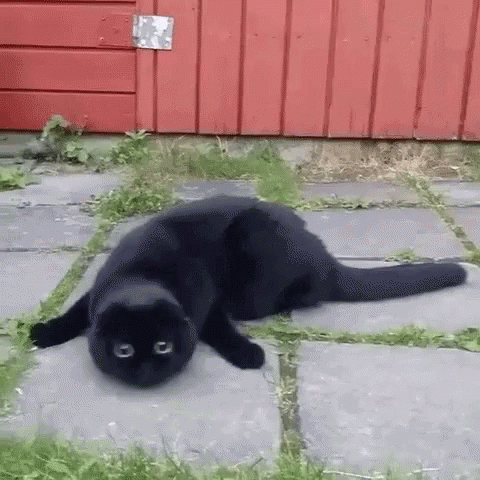 In spite of the superstition, we totally love seeing black cats like Tingeling!
This curious Scottish Fold has a ton of short videos and photos on their Instagram, along with his other friend - a large Persian cat named Tussetroll.
Naturally, cats have a lot of predatory instincts. Some of our favorite moments with Tingeling are when he drops to the ground, moves his head back and forth, wiggles his behind, and then nyooms out of frame.
6. Haburu
How relaxed can a cat get? Meet Haburu and you'll see!
This fat kitty loves to lie down on the action block / hammer rail of his owner's piano and fall asleep to a delightful, music-filled massage from the movement of the piano.
If you're worried about the cat getting disturbed by the music, you can clearly tell from Haburu's comfortable position that he's having a great time! He doesn't mind the movement or sound at all (sometimes, he even gets the chance to press a note with his paw!)
7. Curious Zelda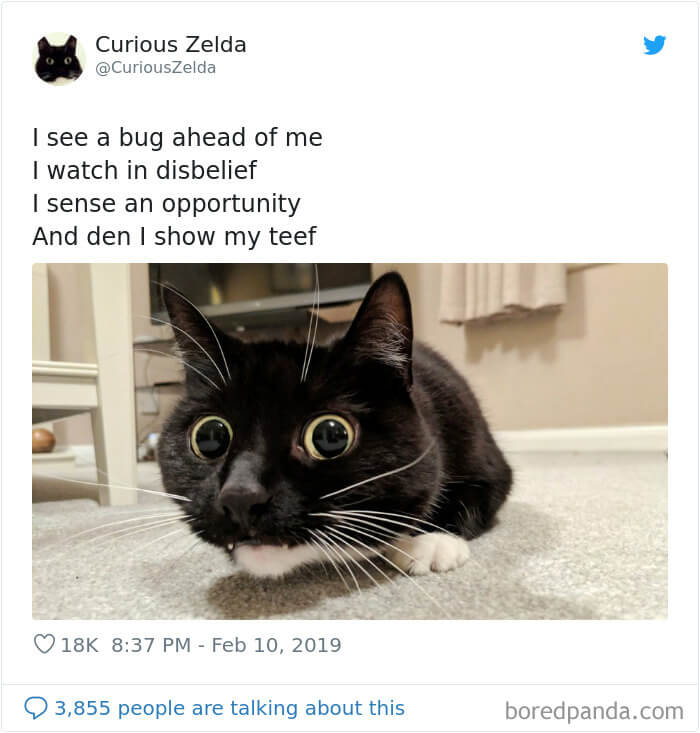 The last cat on our list is Curious Zelda. Most cats are endlessly fascinated by the little things, and Zelda is no exception.
Zelda's wide-eyed stare and silly resting positions are always accompanied by a bit of cat-poetry, in classic internet fashion, to entertain you.
Zelda has inspired many others to make their own cat poetry - a four-line rhyming wonder which often accompanies photos of cats doing silly or adorable things - and Zelda's humans retweet a lot of the fan-submitted cat poetry on their Twitter!
---
It's endlessly fun to watch cats doing cat things, whether that's meowing, purring, sleeping, playing, or anything else under the sun.
After all, they do say the internet was made for cat videos!
If you can't get enough of these playful kitties, check out our current Crafty Cats Stationery Pack.
ZenPop's Crafty Cats Japanese Stationery Pack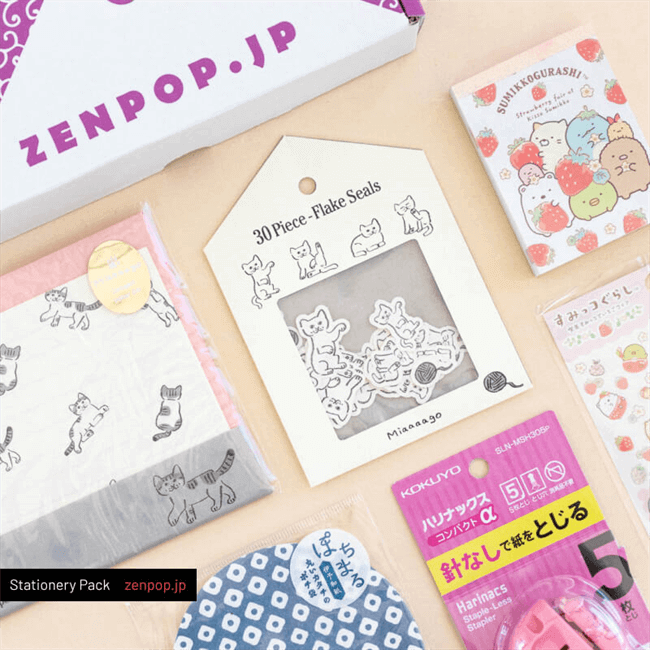 Cats live a good life! Who doesn't want to lay in the sun all day long without any worries? Enjoy kawaii Japanese stationery while being as easygoing and relaxed as a cat. But being a cat doesn't mean you have to be lazy, so get crafty with this collection of unique items from Japan!
Your Crafty Cats Stationery Pack includes:
Playful Cat Flake Seals
Relaxed Cat Washi Tape
Kuretake Wink of Luna Brush Pen
Sumikko Gurashi Stickers
PLUS 6 more kawaii stationery products!
Follow #zenpopjapan
This blog was written by Sam: Sam is a university student interested in everything in otaku culture, from video games to anime. Growing up, she spent several hours in front of the TV watching mahou shoujo shows, and now binges entire seasons of anime within in a few hours. She loves to attend conventions in cosplay and always stops to take pictures of stray cats.