With a new year comes lots of new anime!
The winter anime season has begun, bringing with it lots of old favourites, as well as some new ones that may capture your heart.
Here's our top 5 anime we're looking forward to watching this winter anime season.
1. Haikyuu! Season 4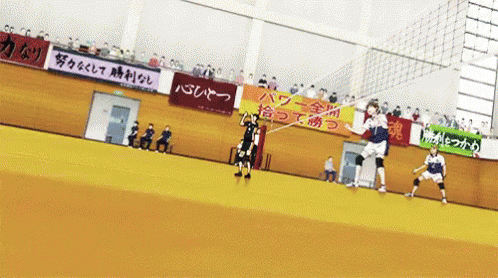 Haikyuu is a volleyball anime known for its intense moments and lovable, relatable characters.
It's one of the most popular shounen manga and sports anime, so we're excited to see it come back for a fourth season!
If you've never seen Haikyuu before, it focuses on short and stubborn Hinata Shouyou, and the rest of Karasuno High School's volleyball team. As is the fate of every high school varsity team, they must strive to reach the top, and defeat the rest of their opponents in the process.
The anime is known for having extremely heart-racing moments, which are told through volleyball!
Even if you're not particularly interested in sports, we think Haikyuu is still well worth a watch.
2. A Certain Scientific Railgun T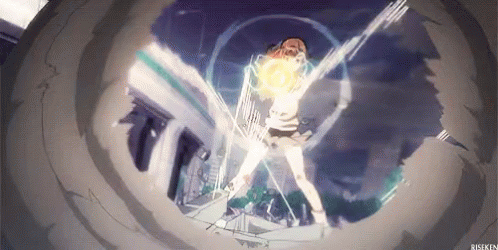 The Railgun/Index series may seem difficult to follow, but it is beloved by many because of its interesting world and characters.
A Certain Scientific Railgun is actually the side story to a different manga - A Certain Magical Index. (There's also another one called A Certain Scientific Accelerator!)
They all take place in the same world: a world where inhuman powers are real.
Those who possess such powers are referred to as Espers. Others, who align themselves with magic rather than science, are referred to as Magicians. The Railgun side stories focus on Misaka Mikoto, one of the strongest espers, and the events surrounding her and her friends during the same timeline as A Certain Magical Index.
We know, it can be a bit difficult to follow along, but trust us, the anime is definitely worth a watch and leaves us wanting to explore the amazing Academy City and the world around it.
3. Toilet-Bound Hanako-Kun
Don't be fooled by the strange name; Toilet-bound Hanako-kun is a story about the spirit world, the human world, and the mysteries of the occult.
This supernatural comedy focuses on Nene Yashiro, who summons the ghost of Hanako-san, a girl who died in the bathroom and can grant wishes. Nene soon becomes Hanako's friend and assistant, and the two of them discover the supernatural realm together.
The premise of this anime reminds us of the spooky stories and urban legends we shared as children…which is exactly what drew us in!
If you're interested in anything supernatural and having a bit of a laugh along the way, we recommend looking out for this anime in 2020.
4. Infinite Dendrogram
Source: Infinite Dendrogram's Twitter (JP) account
It wouldn't be an anime season without a new isekai to get lost in. In comes Infinite Dendrogram, a successful light novel series.
The idea of getting lost in a video game has been dramatized in lots of other isekai, most notably in Sword Art Online, but we're excited to see what Infinite Dendrogram has to offer.
The story revolves around Reiji Mukudori, who in 2045, is finally able to get a copy of the full-dive VRMMO Infinite Dendrogram. He starts his adventure and is transported into a ridiculously immersive game. So immersive in fact that NPCs and AI seem like regular people at first glance.
One of the key points of the light novel is the existence of NPC characters and whether or not one can see them as real people.
In the end, are you really transported into another world, or do you just see everything as a game?
5. 22/7 (Nanabunnonijyuuni)
Idol or music anime may not be for everyone, but we would keep an eye out for this one.
22/7 is an idol girl group project by Yasushi Akimoto, Aniplex, and Sony Music Records.
The idols are voice actresses who also provide the motion capture for the dances, and even promote themselves on their own YouTube channel like Virtual YouTubers. While they've been making music since 2017, they will have their anime debut in 2020!
What stands out to us about 22/7 is the characters and their individual side stories.
Since 22/7 has put out character trailers and "Diaries" of different characters on their YouTube channel, we've already gotten a look into what the different characters are like, and we're so excited to see them come to life in anime. (Our writer's personal favourite is the shy and awkward Miu Takagawa.)
22/7 also features Sally Amaki, a voice actress originally from California who grew in popularity internationally because of her love for memes and anime. Since she was always joking around in English, her presence attracted a lot of fans overseas.
Seasons may come and go, but that means there will always be new anime to discover!
What anime are you looking forward to watching in 2020?
Get comfortable with your favorite anime season and some great Japanese snacks!
ZenPop's February 'Sweet Memories' Sweets Pack
Follow #zenpopjapan
This blog was written by Sam: Sam is a university student interested in everything in otaku culture, from video games to anime. Growing up, she spent several hours in front of the TV watching mahou shoujo shows, and now binges entire seasons of anime within in a few hours. She loves to attend conventions in cosplay and always stops to take pictures of stray cats.