Embarking on a culinary journey is one of the most exciting ways to explore a country's culture, and Japanese snacks have a unique charm that can captivate everyone regardless of whether they love anime or not. With the rise of subscription services, you don't have to wonder what Japanese snacks taste like; you can now savor the flavors of Japan from the comfort of your home. In this article, we present the 8 best Japanese snack boxes that promise an amazing experience.
Why Choose Japanese Snack Boxes?
Japanese cuisine is renowned for its meticulous attention to detail, vibrant flavors, and diverse range of ingredients. Did you know that, unlike other countries, Japan has over 300 flavors of KitKat? That's how much effort their snack manufacturer put into creating unique snacks. Exploring Japanese snacks not only satisfies your buds but also offers a window into the country's rich food culture. Japanese snack boxes curate an assortment of traditional and contemporary treats, allowing you to enjoy the tastes of Japan without leaving your doorstep.
TOP 8 JAPANESE SNACK BOX
BEST OVERALL - ZENPOP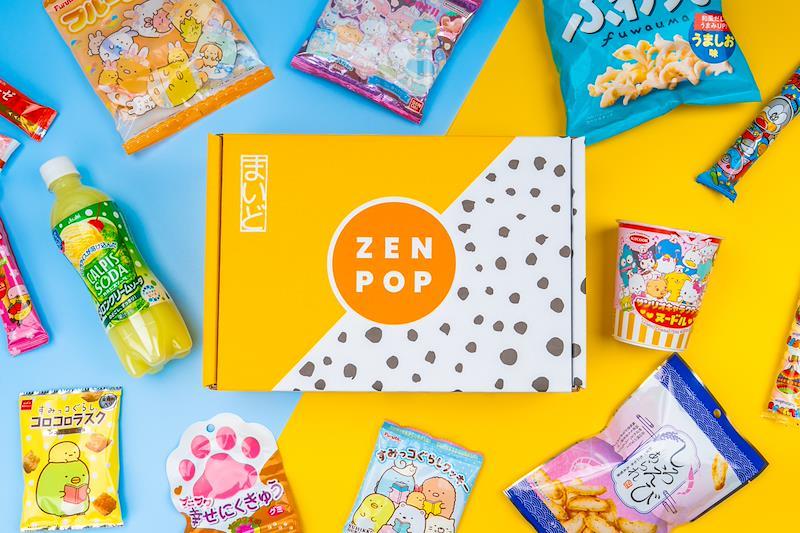 STARTING PRICE: $41.58/month with free shipping
SPECS:
Ships to over 70 countries with free shipping to the US (other countries may reach up to $20).
Offers themed boxes like Kyoto Spring, Matsuri Munchies, and Kawaii Snack boxes.
Offers ramen, anime, and stationery boxes as well.
ZenPop is a company that was established in 2016 by ZenMarket. It specializes in themed Japanese snack boxes that cover a range of categories. Each ZenPop subscription box includes a variety of at least 20 Japanese goods, depending on the type of box. For the snack box, you get amazing snacks like hard candy, chocolate, and crackers, drinks like rare Fanta flavors; and one or two ramen packs.
Unboxing the beautiful snack box is an amazing experience itself. If you have been watching anime for a while, with this box, you can finally try out Japanese snacks like pocky, anpan, and even taiyaki. Express shipping takes a week, and other types of shipping around 2-4 weeks, but no matter how long you have to wait, it's a box you won't regret buying.
TOKYO TREAT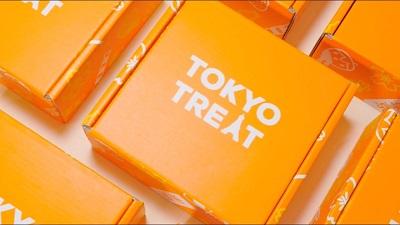 STARTING PRICE: $32.5/month (shipping not included)
SPECS:
Ships to over 120 countries with fees ranging from $10.50 to $12.50.
Offers themed boxes like Fireworks Flavorfest, Osaka SnackNation, and Anime Marathon munchies.
Tokyo Treat started with a gift giver called Ayumi, who loved creating snack boxes to send to her friends. In 2015, she decided to open a snack box company, and it has grown to become one of the most popular Japanese snack boxes in the world. Unlike ZenPop, Tokyo Treat offers just a snack box where you will find 15 - 20 full-size Japanese snacks. The pack consists of a drink, ramen, Japanese candies, cakes, and, of course, we can't forget that rare Japanese Kit Kat flavor.
The allure of TokyoTreat is its fanbase, there are over 18 thousand reviews with approximately 4.8 stars rating, so you know that the chances of you being happy with your purchase are extremely high. Even though there is no free shipping option, you will get your box in approximately 2 to 14 business days after shipping.
BEST FOR TRADITIONAL SNACKS - BOKKSU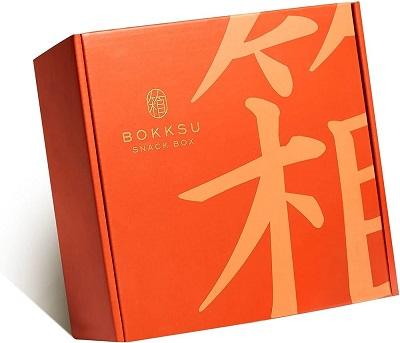 STARTING PRICE: $39.99/month (shipping not included)
SPECS:
Ships worldwide for free.
Offers custom-made Japanese snacks and tea.
Bokksu has a shopping website called Bokksu Boutique, where you can shop for the snacks you want.
Bokksu was also established in 2015 by Danny Taing after living in Japan. What makes it stand out from other snack boxes is that it gives you a deeper dive into Japanese culture. Every box has 20 - 22 snacks by century-old Japanese families. You may not necessarily get popular snacks like Kitkats or Pocky, but you'll get rarer bokksu exclusive snacks you can't find anywhere else. Each box has a mix of sweet and savory Japanese cookies, cakes, crackers, and tea. Oh, and you don't have to worry about shipping fees; it's free!
SAKURACO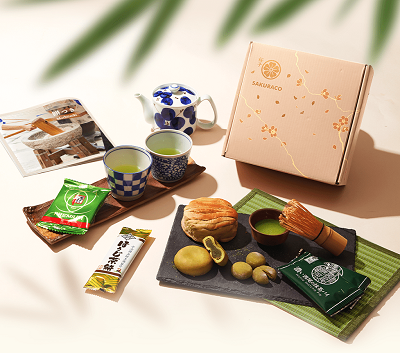 STARTING PRICE: $32.50/month (shipping not included)
SPECS:
Ships to 120 countries.
Offers traditional Japanese snacks, tea, and home goods like ceramics or chopsticks.
Special monthly themes.
Just like Bokksu, Sakura Co. offers boxes that feature seasonal and traditional Japanese snacks that give a more intimate look at Japanese culture. The company is a subsidiary of TokyoTreat, but it specializes in delivering the essence of the seasons through its snack boxes, allowing subscribers to experience the changing flavors of Japan. For instance, for the Mochi & Fruit Marvel box, which was the theme for June, you get fruit-flavored candies, 3 types of mochi snacks, and genmaicha with green tea, which goes well with mochi.
In each Sakura Co. box, you'll find traditional snacks made by small businesses, tea, and a home good like a spoon, cup, chopstick, or bowl. The shipping details are the same as TokyoTreat.

JAPANCRATE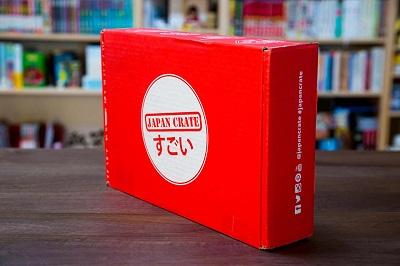 STARTING PRICE: $45.78/month (shipping not included)
SPECS:
Free shipping worldwide.
Unique monthly box designs and themes.
You get a bonus item to keep with you forever.
Japan Crate offers a range of boxes like the Umai Crate, where you can find Japanese instant noodles and spices; the Doki-Doki crate with kawaii plush toys; and the Inku crate with stationery. Each Japan Crate Snack box is a well-rounded representation of Japanese snack culture. With a blend of 17 - 20 Japanese treats, drinks, and limited-edition items. What makes this box truly special is its amazing collaborations and fun themes. They have a Miku and Persona 5 boxes for hardcore fans. Their most recent theme called the Japanese Arcade crate box, has a MINI CRANE GAME TOY as the bonus item and some anime-themed candy.
JAPAN CANDY BOX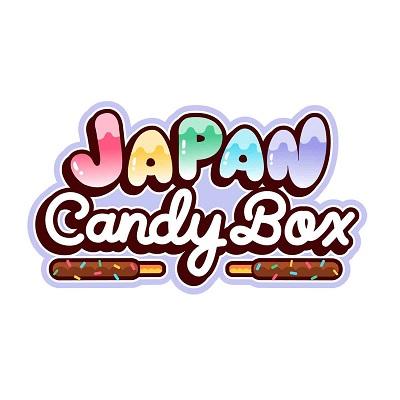 STARTING PRICE: $24.90/month (shipping not included)
SPECS:
Free shipping worldwide.
It is the most affordable snack box on the list.
Monthly themed boxes.
The charm of Japan Candy Box lies in its diverse assortment of candies. You'll encounter gummies, hard candies, chewy treats, and more from popular manufacturers in Japan, all elegantly packaged. Each box contains 10 Japanese snacks that will reach your doorstep via free shipping. Although you don't get free gifts, drinks, or ramen packs, the price point makes it a great way to start your snack box experience.
UMAMICART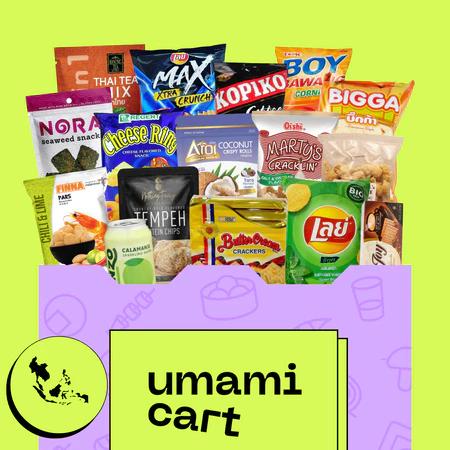 STARTING PRICE: $35.99 /month (shipping not included)
SPECS:
Free shipping in the US only.
Unique monthly boxes.
You get snacks from different Asian countries.
Umami Cart is primarily an Asian online marketplace where people order Asian spices, protein, and vegetables. Their snack box deal curates 18 - 20 snacks from Asia. while it is not a strictly Japanese snack box, it may be a better deal because you get to taste Chinese, Taiwanese, Japanese, and even Thai snacks all in one box. The only downside of this box is that the company does not currently deliver to countries outside the United States.
MANGA SPICE CAFE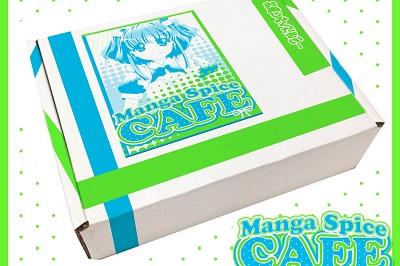 STARTING PRICE: $39.95 /month (shipping not included)
SPECS:
$5.95(US only) - $18.25 dollars for shipping.
Includes a mix of manga, snacks, and drinks.
Manga Spice Cafe redefines the concept of subscription boxes by offering more than just a collection of items. Each box is thoughtfully curated to include a carefully selected manga volume that aligns with a theme, accompanied by an assortment of Japanese snacks that resonate with the story's cultural backdrop. You get around 3 manga volumes, ramen, cookies, candy, and a Japanese drink when you buy this amazing box.
Choosing a Japanese snack box is akin to embarking on a culinary voyage through the heart of Japan's flavors. Whether you're drawn to the themed selections of TokyoTreat, the authenticity of ZenPop, or the cultural fusion of Bokksu, each subscription promises a delightful experience that allows you to explore Japan's culinary wonders from the comfort of your home.
If you find yourself craving Japanese munchies, why don't you order a ZenPop snack box where you get loads of candies and snacks from Japan?
This article was originally written by our freelance writer Umm-Kulthum Abdulkareem and edited by us.