Tokyo is home to countless restaurants. Even if you narrow them down to ramen shops, you'll still find it hard to choose among the tons of options. From traditional miso and shoyu ramen to innovative fusion blends, each shop offers its unique twist on this beloved Japanese dish, making the decision even more challenging.
So let us help you further refine your selection. In this post, we've listed some of the best ramen restaurants in Tokyo according to Japanese and foreign ramen fans and critics.
Ramenya Shima in Shibuya (らぁ麺や 嶋)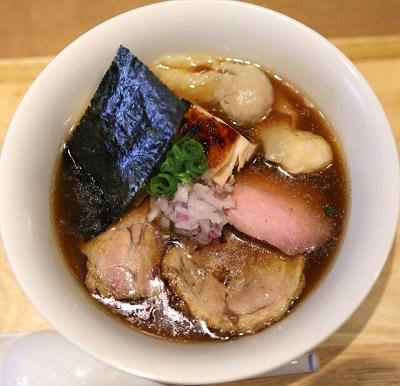 Ramenya Shima may be new to the ramen scene, but it managed to win the hearts of many ramen lovers in Tokyo. If you're looking for one of the best ramen in Shibuya, look no further than this restaurant.
People's favorite on their menu is the shoyu ramen. The restaurant only uses top-of-the-line ingredients to create a shoyu blend bursting with flavors. Just from its soup, you can taste a variety of seafood, including mackerel flakes and white shrimp. However, what dominates the soup is its sansui or whole chicken flavor.
Are you looking for something light? Try their shio ramen. They combine 6 different types of salts in this noodle dish, including Raus kelp, as well as other ingredients.
Chuka Soba Ibuki in Itabashi City (中華ソバ 伊吹)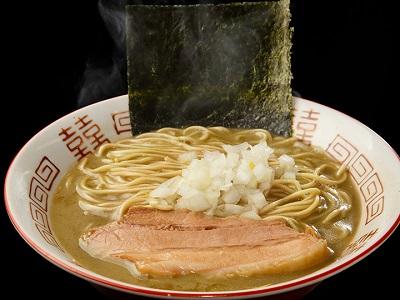 Itabashi is one of the few restaurants in Tokyo that serve ramen based on dried sardines or niboshi. The concentration of this broth isn't for everyone, but if you're a fan of niboshi, you will surely like it here.
If it's your first time visiting a ramen shop with niboshi-based broth as its specialty, we highly recommend you visit during lunch because the regular Chuka Soba is served at this time. You can still go during the evening, but make sure to order the Tanrei Chuka Soba so you won't get an intense, fishy flavor from your ramen broth. For people used to the intense flavor of niboshi, choose the Noukou Chuka Soba.
Just like most ramen shops, you need to secure a ticket before heading inside the restaurant.
Shinjiko Shijimi Chukasoba Kohaku in Ota City (宍道湖しじみ中華蕎麦 琥珀)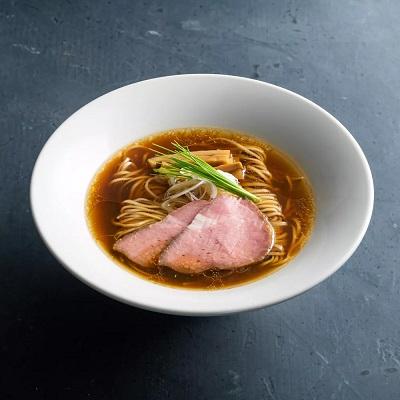 Ramen lovers are keen on getting a bowl of the Shinjiko Shijimi Chukasoba Kohaku's noodle dish, which uses delicious shellfish dashi. But since the restaurant only has five seats, the line can get pretty long.
Shinjiko Shijimi Chukasoba Kohaku's golden soup will excite your taste buds. It is imbued with the rich flavors of littleneck clams sourced from Lake Shinji and its taste is enhanced with the addition of fresh seafood.
Since the restaurant's opening, it has been bagging awards ranking in magazines and online restaurant reviews.
King Seimen in Oji (キング製麺)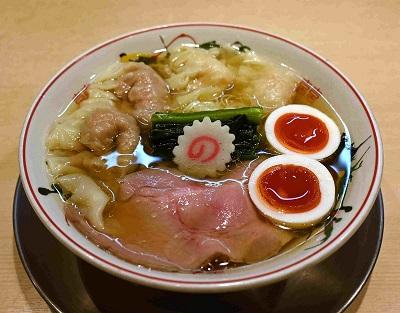 King Seimen is part of the restaurant group that also owns Ramen Koike and Chukasoba Nishino. With just a taste of its signature white dashi ramen, you'll understand why the restaurant has been garnering awards and is recognized as Bib Gourmand by Michelin.
Three kinds of seafood — dried bonito flakes or katsuobushi, kombu, and dried sardines — supply umami flavor to the dish. Furthermore, the restaurant makes its own noodles.
The restaurant's pepper ramen, locally known as sansho ramen, is also a favorite among patrons. Getting their pork and shrimp-filled wontons will make your ramen experience even more scrumptious.
Ginza Hachigou in Ginza (銀座 八五)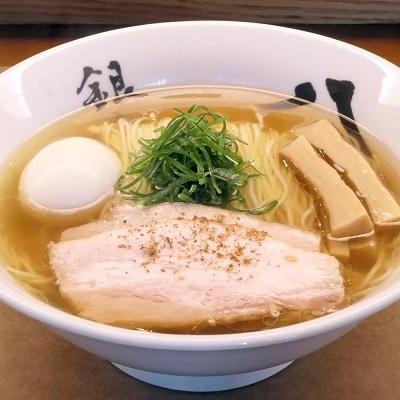 Chef and Ginza Hachigou's owner Yasufumi Matsumura has over 30 years of experience in French cuisine. So if you're looking for the best ramen in Ginza that comes with a twist, his creations are a must-try.
East meets West in his dish as he combines Japanese with Western ingredients. To create the consommé-like soup, the chef boils down duck, scallops, Nagoya Cochin chicken, konbu (kelp), shiitake mushrooms, special green onions from Kyoto, and the most surprising ingredient of them all, cured ham.
The ramen toppings are just as impressive. You get Kyoto spring onions, chashu, black pepper, and bamboo shoots in your bowl.
Kiraku in Shibuya (喜楽)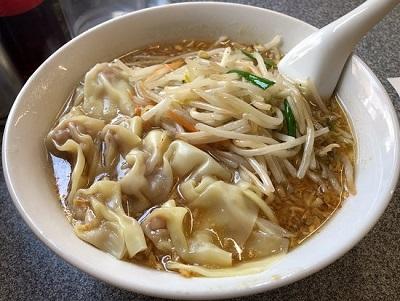 Kiraku is one of Tokyo's oldest ramen shops. It stood the test of time serving big bowls of noodle dishes with Taiwanese roots.
For first-time visitors, trying its classic offering — the chukamen — is recommended. Featuring a soy sauce-based broth, it's made flavorful by its toppings, which include fried onions, nitamago (slow-boiled egg), bean sprouts, and slices of chashu.
Tsuta in Shibuya (蔦)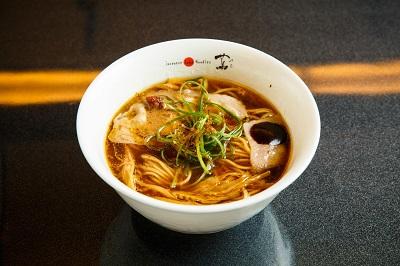 Tsuta's achievement as a ramen shop is an incredible feat in culinary history. In 2015, it was awarded a Michelin star, making it the first-ever ramen restaurant to receive such an honor.
It previously closed down for business but reopened last February. Although the Tokyo ramen restaurant no longer has its Michelin star, its reputation as a beloved and celebrated ramen spot remains.
Tsuta's signature dish, Shoyu Soba, features a broth that combines seafood and chicken stock with a delicate addition of soy sauce. It comes with thin noodles with a slice of pork as its topping and special truffle oil. With every bite, your taste buds will experience its strong umami flavor.
"Who has the best ramen in the world?" For people who have this question, one of the answers would be none other than Tsuta. Aside from earning a Michelin star, it is among the ramen shops recognized by the online travel guide Taste Atlas.
Higashi-Ikebukuro Taishoken in Ikebukuro (東池袋 大勝軒)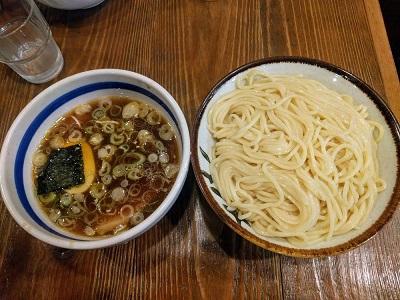 Ramen fans looking for the best tsukemen in Tokyo shouldn't take a pass on Higashi-Ikebukuro Taishoken. Its specialty, the morisoba, was invented by the restaurant's late founder Kazuo Yamagishi. He is also known as the creator of tsukemen and "The God of Ramen."
Fans of the restaurant's signature dish love it for its fatty-flavored soup. They also love the chewy noodles served in a broth imbued with flavors of seafood, pork, and chicken broth. The regular-sized portion is generous — perfect for eaters who want a satisfying choice.
Ichiran (一蘭)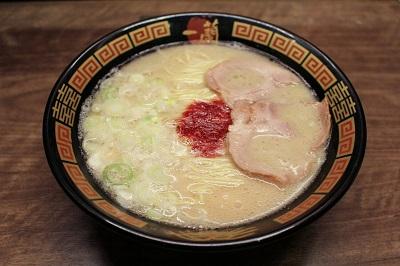 Ichiran is undoubtedly the most famous ramen restaurant globally. For people looking for the best tonkotsu ramen in Tokyo, choose any of the branches in Tokyo, including Shinjuku, Asakusa, Roppongi, and Shibuya.
Ichiran boasts a milky and sweet flavored ramen, accompanied by smooth and thin noodles. Each bowl is generously topped with chashu and the restaurant's very own spicy sauce.
Menya Nukaji in Shibuya (麺屋ぬかじ)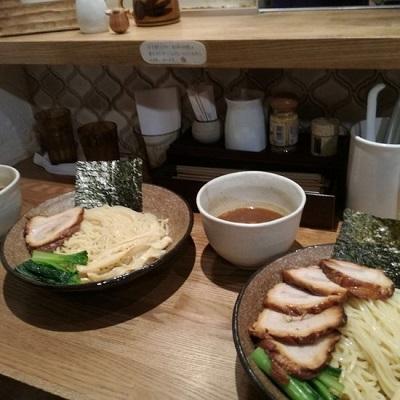 Shibuya has some of the best ramen restaurants in Tokyo, and one of its real gems is none other than Menya Nukaji.
The restaurant's special gyokai and tonkotsu combo broth is based on simmered pork, chicken, and seafood. Thick and full of flavors, it goes well with its firm noodles. Texture-wise, the broth is velvety from the richness of collagen.
Critics recommend adding kuro shichimi or yuzu to enhance the taste.
Frequently Asked Questions about Ramen Restaurants in Tokyo
What type of ramen is Tokyo known for?
Tokyo is known as the origin of shoyu, which is one of the major types of ramen. The first ever shoyu ramen was served in Japan's first ramen shop in Asakusa called Rairaiken.
What city has the best ramen in Japan?
Some of the best ramen can be found in different parts of the country. But there is no doubt that the best ones can be found in Japan's capital city Tokyo. Some of the country's oldest ramen restaurants can be found in this city.
Tokyo's ramen has its roots in China. During the early 1900s, immigrants from the country would cook noodle dishes they missed from home. Eventually, these dishes were developed in the city and became the ramen we all know and love.
Get your very own ramen delivered to your home with our curated selection of ramen!