A traditional Japanese breakfast — locally called asagohan (朝ごはん) — combines different flavors and textures, with the main goal of providing balanced nutrition. A set of a typical breakfast in the land of the rising sun is guaranteed to satiate and energize you.
People used to eating oatmeals or cereals in the morning will be overwhelmed when they find out that a typical Japanese breakfast looks like a meal you would eat for lunch and dinner. But considering that we live in a fast-paced world, a lot of people skimp on having a hearty and nutritious breakfast.
But if you have some days when you can take things slow, why not try a revitalizing traditional Japanese breakfast for a change?
What is the typical Japanese breakfast?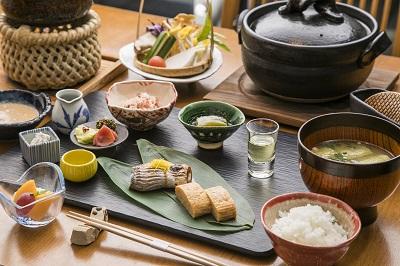 Part of a traditional Japanese breakfast made with a bowl of warm rice, fish, vegetables, side dishes, and miso soup. Generally, it follows the Japanese Ichiju Sansai (一汁三菜), a meal concept that consists of a bowl of soup, a bowl of rice, and three kinds of dishes.
Following the ichiju sansai style is guaranteed to give you a delicious meal packed with vitamins and minerals that you need to get you through the day. Take a look at the specific components below:
Rice or gohan. It is simply a bowl of plain, white rice.
Shiru mono. The set comes with a bowl of soup. Usually, it's miso soup.
Okazu. It consists of the main dish, which is typically grilled mackerel or salmon, and two side dishes.
Kuono mono. A Japanese breakfast also comes with a small plate of pickled vegetables.
What are good Japanese breakfast foods?
To give you an idea of what the Japanese regularly eat for breakfast, take a look at the quick list below:
Steamed white rice (this is the most consumed rice in the country)
Miso soup
Grilled fish
Egg dish (this can be raw egg, fried egg, or tamago rolls)
Cooked veggies
Picked veggies or tsukemono (radishes, cucumbers, and more)
Natto (fermented soybeans)
Modern Japanese Breakfast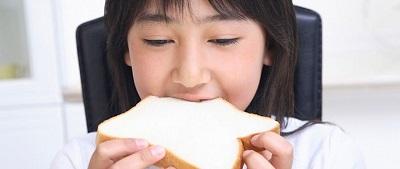 In cities, where people are always on the go, the younger ones consume a Westernized version of breakfast. They eat slices of bread as toast, which can be topped with eggs or even natto, or sweet pastries. They are typically consumed with coffee.
Do Japanese eat salad for breakfast?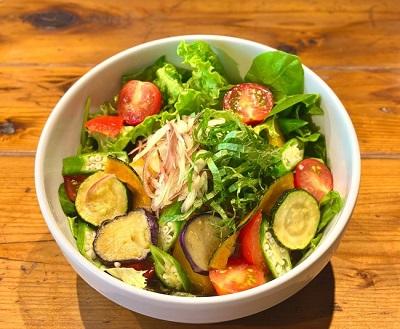 Salads can be added to the typical Japanese breakfast menu. Different types of salads can be eaten during the first meal of the day. Some of the common ones include cucumber salad, mixed vegetables with a dominating ingredient such as lettuce or cabbage, and hijiki (a type of seaweed).
How healthy is a traditional Japanese breakfast?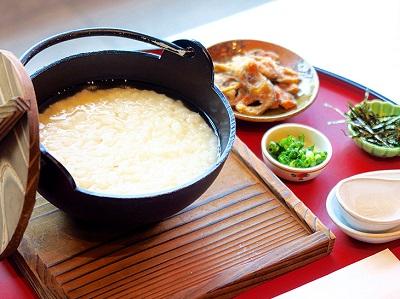 Just looking at the full Japanese breakfast set, you can immediately tell that the hearty meal provides you with nutrient-rich foods. Served along with green tea, Japanese breakfast is considered among the world's healthiest.
How is Japanese breakfast different from American breakfast?
Just one look at the Japanese and American breakfast meals, you can already see a striking contrast in terms of composition. While American breakfasts often feature a hearty spread of eggs, bacon, sausages, pancakes, and toast, the Japanese breakfast takes on a more traditional and balanced approach.
To sum it up, Japanese breakfast is always healthier than American breakfast because the former ensures a greater emphasis on nutrient-rich, wholesome ingredients and a more balanced combination of different food groups.
Tips for Making a Japanese-Style Breakfast
In this fast-paced world, it may seem impossible to create something as detailed as a traditional Japanese breakfast. But believe it or not, Japanese moms try to find ways to make things quick. They don't wake up early in the morning to prepare breakfast for their family.
One way to save time is to use whatever leftovers and frozen foods are in your fridge. If you're planning to have a Japanese-style breakfast the next day, why not cook some extra fish and veggies for the next day during dinner? That way, you'll have something ready to reheat.
You also don't have to strictly use Japanese ingredients. Improvise and customize according to the dishes of your country. Remember that the main point of a traditional Japanese breakfast is balanced nutrition. As long as you serve dishes from different food groups, you're good to go.
There's no need to look for an Asian grocery store to get some Japanese ingredients. Substitute Japanese ingredients with the ones you currently have in your kitchen.
Japanese Breakfast Restaurants: Where To Enjoy Breakfast The Traditional Way in Japan
If you're visiting Japan, it's a must to try the country's full-course breakfast. A Japanese-style hotel or inn (called ryokan) will surely serve a traditional-style breakfast. But if you're staying in cheaper accommodations, here are some of the places where you can enjoy it
Tsumuji in Tsukiji, Tokyo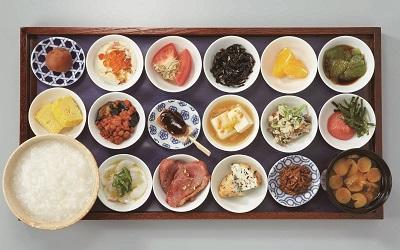 There are not a lot of establishments that open early in the morning. Thankfully, there's Tsumuji, where tourists can try a Japanese breakfast menu. The restaurant has a morning feast comprising 18 dishes. You get a standard miso soup and rice porridge. The rest are staple and seasonal foods found in the country.
If you want a breakfast set that has a homey feel, the restaurant offers a traditional full-course Japanese meal that consists of rice, grilled fish, egg rolls, salad, pickled sides, and miso soup.
IZAMA's Obanzai Buffet in Nakagyo Ward, Kyoto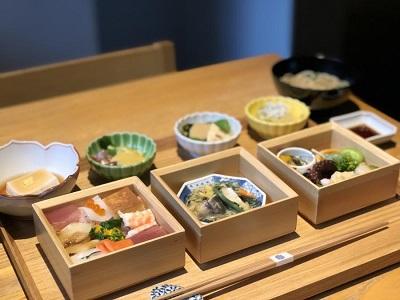 The restaurant is located on the first floor of Mitsui Garden Hotel Kyoto Shinmachi Bettei. In this establishment, you can enjoy different styles of Japanese breakfast.
One is Obanzai that's served with side dishes you can regularly find in Kyoto homes. Some of the options include sauteed hijiki, yuba (tofu skin), buckwheat soba noodles, and scallion nuta (a type of salad with spring onions).
The best part is that the meals are served buffet-style, giving you the chance to try everything!
Nakanoshima Nadaman in Kita Ward, Osaka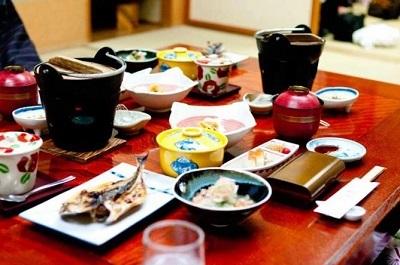 Nakanoshima Nadaman is a restaurant in RIHGA Royal Hotel Osaka. The establishment is known as a kaiseki restaurant. Kaiseki means the use of natural ingredients minus the additional flavors.
The presentation of the meal is done meticulously, and the ingredients will always be based on what's available during the season. In general, you will get grilled fish, various kinds of side dishes, and rice porridge.
Shinpachi Shokudo in Shinjuku, Tokyo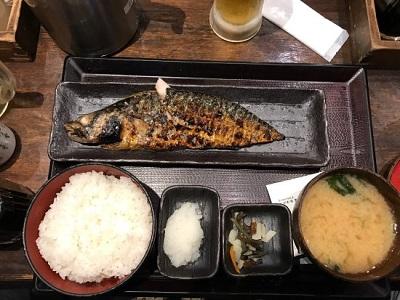 When exploring Tokyo, it's a must to treat yourself to a hearty breakfast. Shinpachi Shokudo will give you just that — and at excellent prices too.
The restaurant with a cozy and rustic environment serves juicy grilled fish, delicious miso soup, and pickled sides.
Special Mentions
Every tourist has a budget for the day. If you don't mind splurging, restaurants in hotels like Hilltop Hotel and Park Hyatt Tokyo will serve you fancy, full-course Japanese breakfast.
If you're looking for cheap options, go for chain restaurants such as Yoshinoya or Matsuya or family-oriented restaurants like Jonathan's and Denny's.
Conclusion
If you want something different for breakfast, preparing it the Japanese way is definitely a must-try. When you eat a traditional Japanese-style breakfast, you're doing your body a favor too!
It's a delightful meal that will surely give your body the nourishment it needs because every wholesome ingredient is packed with the nutrition you need. It's a balanced meal that gives you an excellent jumpstart to your day.
If you're still hungry after breakfast, check out our curated selection of Japanese snacks!