Kokuto, Okinawa's healthy brown sugar, can be used in a variety of recipes. Whether you're cooking meat and fish dishes or sweets, it is an excellent ingredient.
The purpose of sugar for cooking isn't just for adding sweetness. You can add depth to the flavor of your recipe. With the rich and complex taste of Okinawa black sugar, you can surely bring out the best in your dish.
Before you read any further, if you don't yet know what Kokuto is, we explain everything you need to know about this delicious brown sugar from Japan here.
Let's explore how kokuto brown sugar is used for a variety of Japanese dishes.
Wagashi That Use Kokuto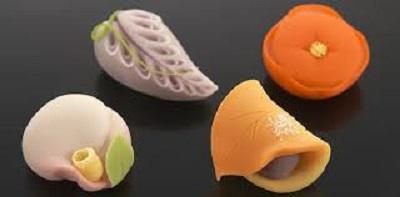 The brown sugar from Okinawa is used in a variety of sweets all over Japan. When it's combined with a dessert, the tasting experience is truly unique. The flavor is not something you'll taste from regular brown sugar. In fact, kokuto enhances the flavor of many desserts.
Kokuto Manju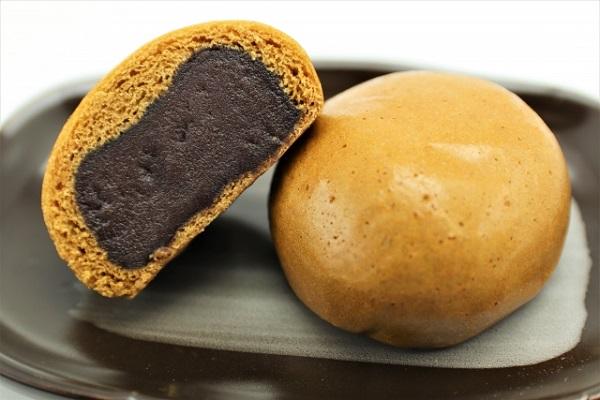 Manju is a soft traditional Japanese snack with sweet fillings. Among its notable flavors is the kokuto manju (黒糖まんじゅう), which combines raw Okinawa brown sugar and sweet adzuki (red bean) paste.
When in Japan, you can easily buy this sweet treat from convenience stores and supermarkets. Simple recipes can also be found online if you want to create your very own kokuto manju.
Anmitsu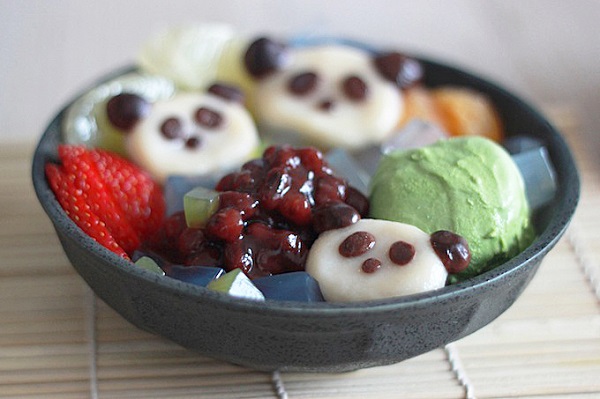 Anmitsu (あんみつ) is a summer delight that combines different ingredients, including fruits, kanten jelly, mochi, and matcha ice cream. It is served with kuromitsu or black sugar syrup. Kuromitsu (黒蜜) is either made of kokuto from Okinawa or kurozato, the unrefined sugar of Amami Oshima.
Kuzumochi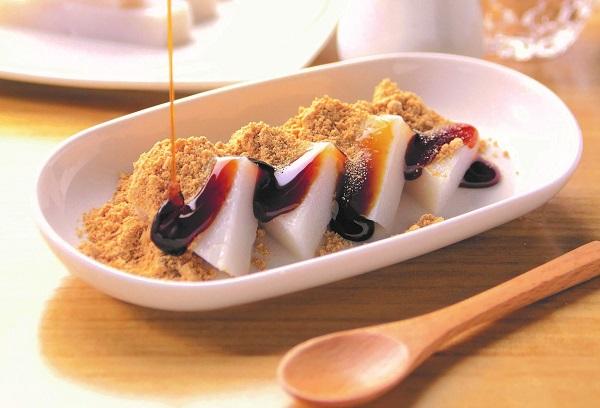 Kozumochi (葛餅) is different from the typical mochi, which is made of glutinous rice flour. This rice cake uses kuzu starch to create a mochi-like texture. Just like anmitsu, it is drizzled with kuromitsu. It also comes sprinkled with toasted soybean flour called kinako. Others top it with anko (red bean paste) and matcha powder.
Nantu Mochi
Okinawa produces some of Japan's unique sweets, and among them is the nantu mochi (ナントゥー餅). Believe it or not, this wagashi uses miso as one of its ingredients. It also uses kokuto sugar as its sweetener and peanut paste. It comes with jimami (island peanuts) and sesame seeds.
Traditional Okinawa Snacks That Use Kokuto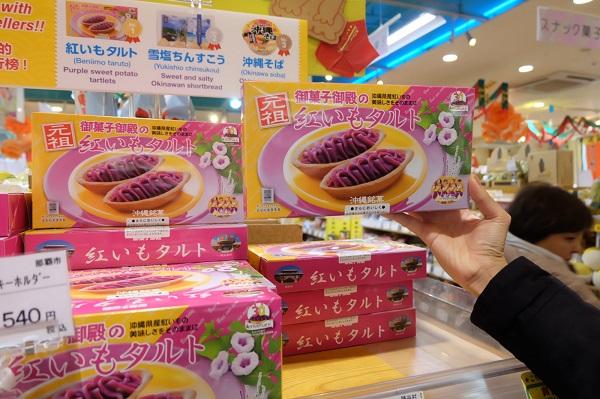 Since kokuto comes from Okinawa, sure enough, the island's snacks and desserts use its very own unrefined brown sugar. Here are some of the popular snacks from Japan's southernmost region.
Chinsuko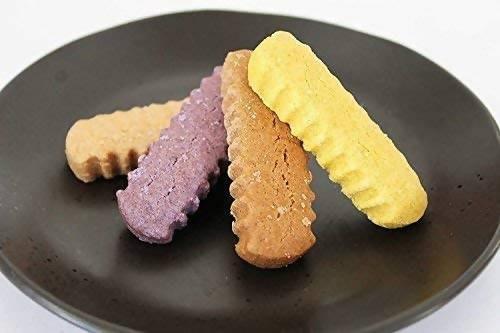 Okinawan snack chinsuko is definitely at the top when you're in Okinawa, buying some omiyage (souvenir) for your family and friends. The flavor is quite similar to shortbread.
This old snack was invented during the time when Ryukyu Kingdom still existed. It used to be a separate nation from Japan. Back then, this was a snack only for the royals and nobles. This is probably why it has "chin," which means gold or rare, in its name. The term "suko," on the other hand, means sweets. Although it was a snack for the elite in the old days, it only contained simple ingredients: sugar, flour, and lard.
This Okinawan snack became available in several flavors, and that includes Okinawa's black sugar.
Chinbin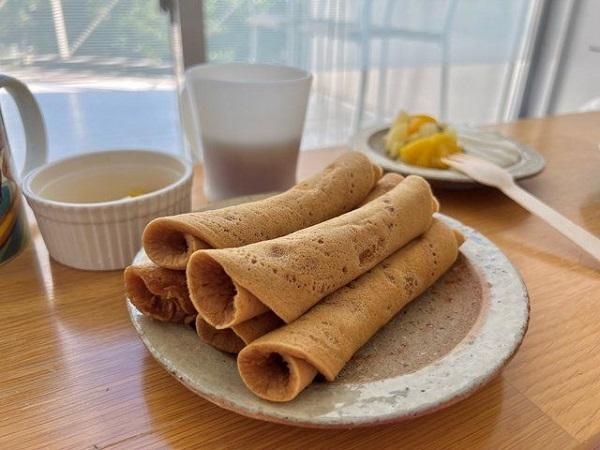 Crepes will always be a hit with teens, kids, and people with sweet tooth. So chinbin is definitely worth a try. It's a very tasty snack that uses kokuto as its flavoring. The simplicity of its recipe will make you want to try making this at home. In fact, it's a four-ingredient recipe that involves creating a sugar and water solution to be mixed with flour to make the batter.
Watch this video if you want to make Okinawan crepes at home.
Sata Andagi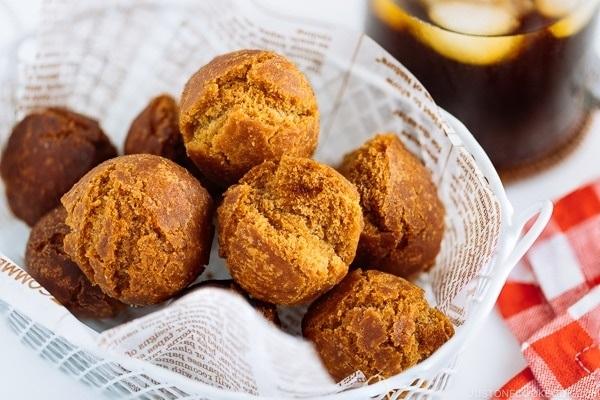 Did you know that Okinawa has its own version of a donut? It's none other than the sata andagi. This donut uses typical baking ingredients. Kokuto is among the flavors used for this Okinawa donut.
Don't expect frostings on top or fillings within a sata andagi. The flavor is already mixed with the dough. In Okinawa you'll mostly see them being sold as donut holes instead of the typical donut shape.
Savory Dishes with Kokuto
Rafute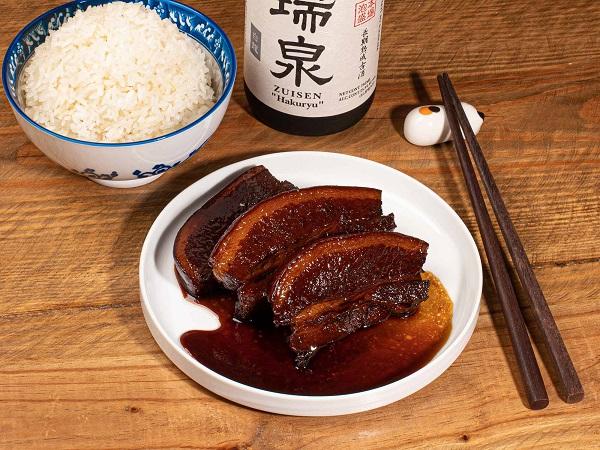 Rafute (ラフテー) is the name of Okinawa's braised pork belly. It uses two local ingredients, kokuto and Awamori (the island's distilled liquor), as well as soy sauce. These and the pork slices combined give you sweet and savory flavors.
It's easy to think that one serving is already heavy considering it has a good amount of pork fat. In truth, it's a light dish. The fat is rendered because it's cooked for a long duration. It's definitely a must-try on the island.
Tsukudani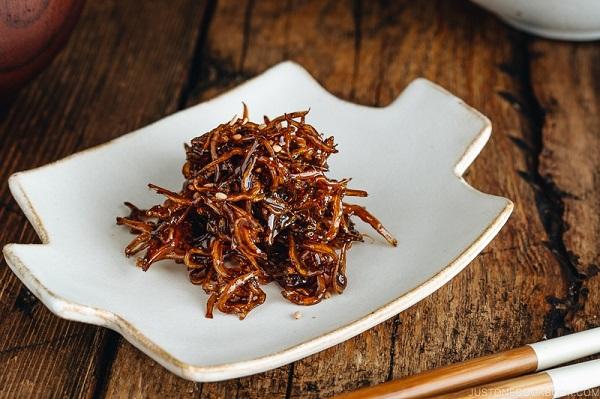 The Japanese have side dishes that go well with rice. Tsukudani is one of them. The main ingredient can be small seafood, seaweed, or meat. It is cooked using soy sauce and mirin. The sweet and savory flavor of this dish is so intense that its ingredients preserve well. Some people prefer using kokuto for tsukudani because of its healthy properties.
Champuru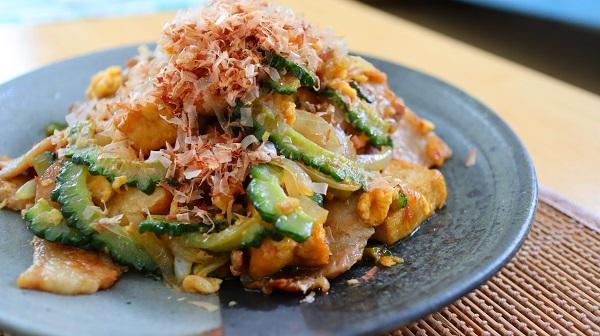 Okinawa has vegetable dishes that use kokuto, and among them is Champuru. The popular stir-fry dish is a classic Okinawan cuisine. It uses bitter melon (goya) that comes with tofu and meat or fish. The secret ingredient of this recipe is none other than the kokuto.
Kokuto for Sauces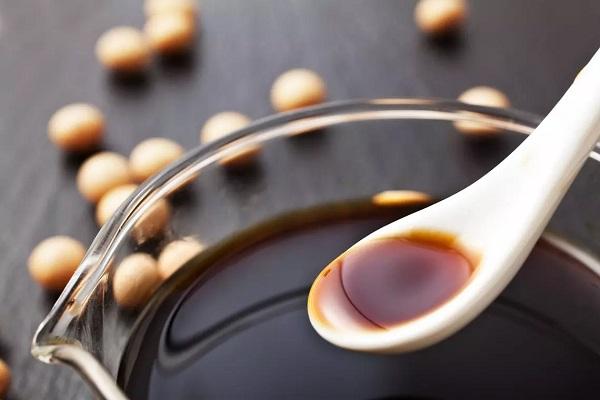 A lot of Japanese dishes are accompanied by sauces because locals love that umami flavor. These condiments enhance the flavor of the dish.
It's important to know that the Japanese have a variety of sauces. But these will likely have soy sauce, vinegar, sugar, salt, or miso.
Mitarashi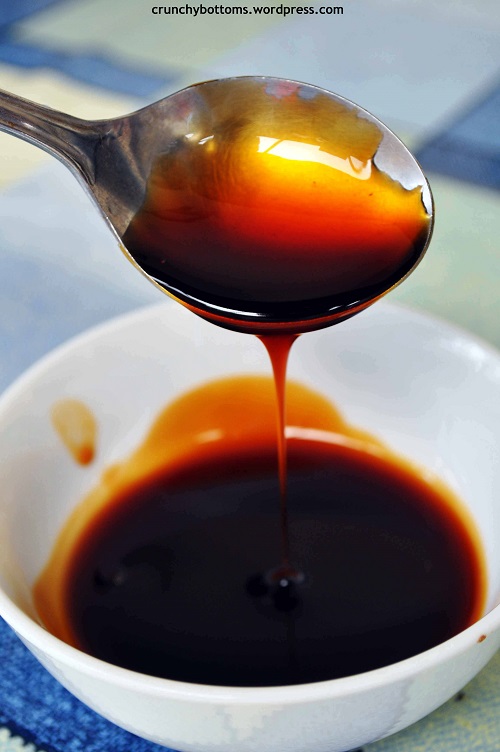 This well-known glaze is suitable for sweet rice dumplings and confections. Soy sauce and sugar are the dominant ingredients of mitarashi (みたらし). Typically kokuto black sugar is combined with water and thickener to make the sauce viscous.
Tendon Sauce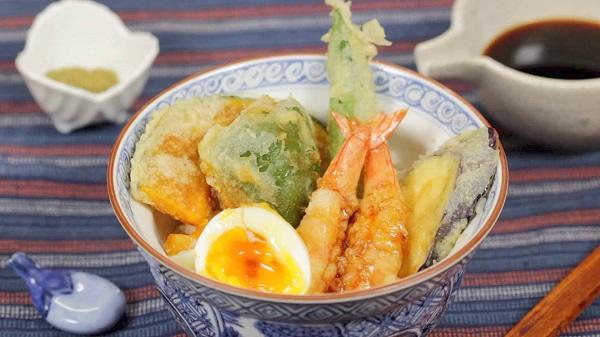 This umami condiment contains dashi, fish stock, mirin, sugar, and soy sauce. Some people use kokuto instead of regular sugar to create the sauce. It accompanies a tempura dish, which typically consists of battered meat, veggies, and seafood that's deep fried.
Japanese Brown Sugar vs. Brown Sugar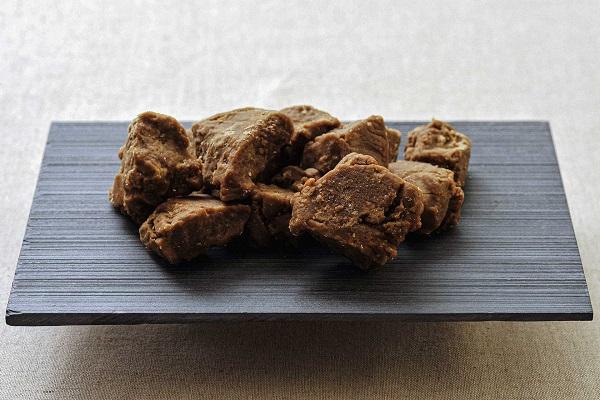 Kokuto simply has many advantages over regular brown sugar. The typical ones you can buy from stores don't have any health benefits. Whereas kokuto brown sugar comes with minerals that are good for the body. When consumed in the right amount, your body will reap its benefits.
The processes of producing kokuto and regular brown sugar are different. The former is made by cooking pure sugar cane slowly, while the latter is created by adding molasses to white sugar.
So if you have the chance to get this nutritious Japanese sugar, try it out. Use it for your dishes to enjoy the deep flavor of kokuto.
Keep an eye on our Japanese Snack Box where we're looking to feature some Kokuto-based treats soon!