Do you settle for that sachet of spices when you make your Ramen, or do you like adding a little bit of razzle-dazzle? Ramen is one of the most popular Japanese meals that has been shown in the media several times. It is usually combined with very rich and flavored broth. Ramen is eaten with chopsticks which might be hard to use at first but addicting when you get the hang of it. Although it may not sound nice, it tastes better when slurping, and the most satisfying part of it is drinking the delicious broth directly from the bowl.
Some people make instant Ramen with spices in the pack. However, you can customize Ramen to taste exactly how you want it to. This article will cover all the tips and tricks associated with spicing Ramen, the Japanese way to get that extra yummy Ramen!
Here's the list of the best spices to add to your Ramen:
What are the ingredients for Ramen?
Ramen is basically the Japanese version of noodles. What makes it so special is how flexible it is. Ramen is served in formal dinners, and the instant pack can be heated in just 3 minutes and enjoyed on a lazy day at home. Which other meal can do that?
Ramen is made using wheat, salt, and water. Some restaurants make fresh Ramen on the spot and it just enhances the taste more. There are 3 components that make Ramen what it is; broth flavors, noodles, and toppings. When these 3 come together, it transcends the realm of plain noodles to become something more.
Japanese Ramen is popular for its alluring aroma and heavenly taste. People often wonder about the spices used to make it taste so good. Doesn't it matter whether you want to make Ramen of your own or you want to know the spices used in Japanese Ramen? Let's walk you through the popular spices used in Japanese Ramen.
Read more: if you want to learn more about Ramen, checkout our complete ramen guide here.
10 Spices Used In Japanese Ramen
Black Pepper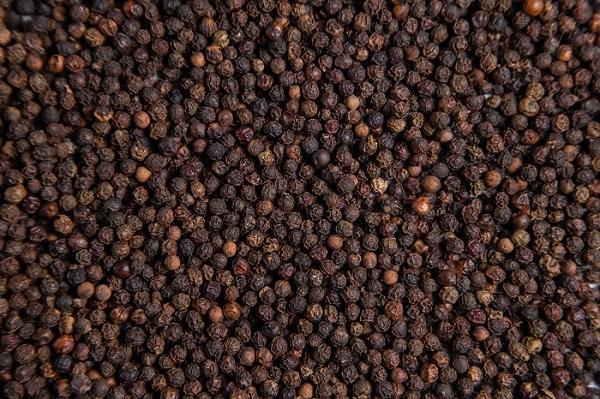 Black pepper is a very popular spice used to literally and figuratively spice up your Ramen. It gives a different flavor from regular pepper, and that spiciness might be what you need to chase off a worrisome cold or handle that bland feeling on your tongue.
Miso Seasoning
Miso seasoning is used regularly to make miso Ramen. It gives the dish a steamy red-orange color and makes the broth super thick. Miso is basically a thick soybean paste that is added to many dishes in Japan. There is white and red miso available, and they taste slightly different because the soybeans used for red miso have fermented longer. The taste it brings to Ramen is complex, but it is definitely rich and worth trying.
Furikake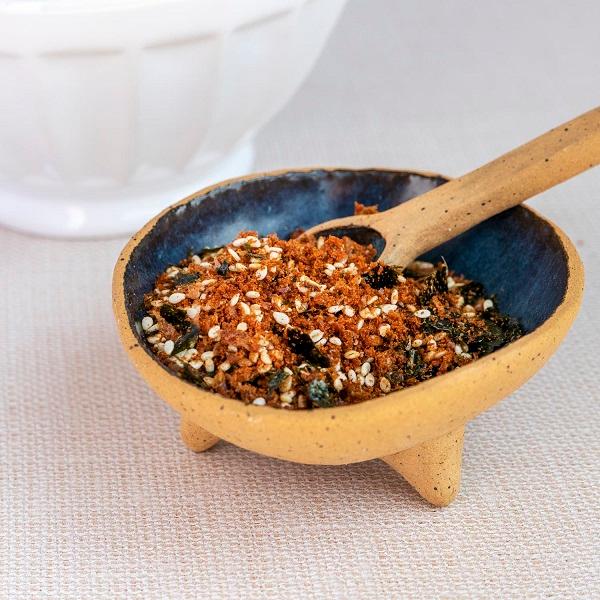 Furikake is a well-known rice spice from Japan that is also commonly used in a lot of meals, and Ramen is no exception. A lot of ingredients are combined to make furikake, so it is advisable to not add more ingredients when using it to make your Ramen. You can find sesame seeds, fish flakes, bonito flakes, and seaweed in furikake. It adds a lot of umami flavor, crunchiness, and texture to the dish.
Sesame seeds or oil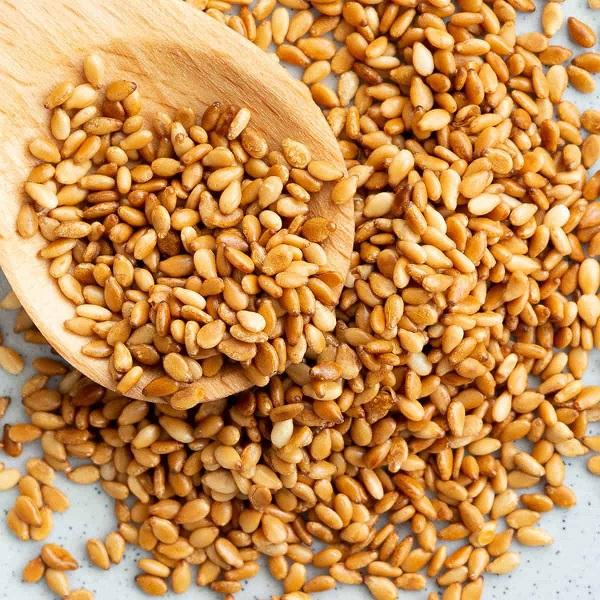 Either of the two is fine. Sprinkling sesame seeds on your Ramen adds color, flavor, and aesthetics, while drizzling a little bit of sesame oil in the Ramen will give it a sleek and shiny look and feel. Sesame in your Ramen will add a toasty and slightly nutty flavor to it. Mixed with other spices, it is a great option to add to any meal.
Garlic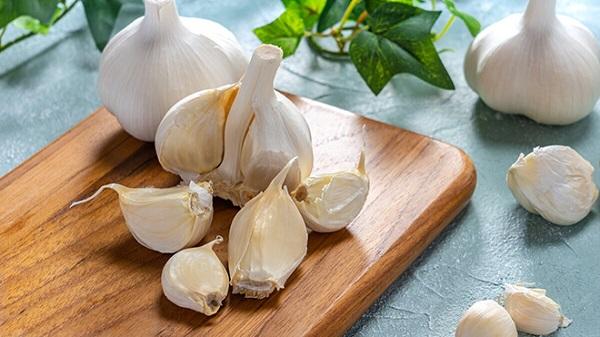 We all know that garlic has that telltale aroma that you either love or hate. Diced, grated, crushed, or powdered garlic works just fine in your Ramen dish, but it is sure to bring a warm aroma. Some like seeing the little bits of garlic in their Ramen, while some prefer to only taste and perceive the aroma. Either way, garlic is a good spice for enhancing the flavor and the taste of the Ramen.
Yuzu Kosho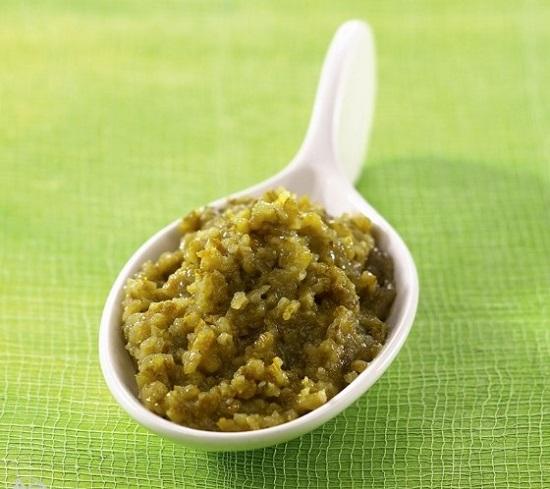 Also known as "citrus chili paste." Yuzu kosho is a Japanese seasoning made from yuzu peels, salt, and chili peppers. From its description, one can easily tell that it will give your Ramen a spicy, citrusy, and very slightly bitter taste; the bitter taste from the yuzu peels. It is not a tongue-numbing type of spicy, but it has a hint of tanginess in it from the yuzu peel. And in case you are wondering, yuzu is a citrus fruit that resembles a lemon in color but looks like an orange in shape with slightly bumpy skin. A fresh yuzu has a very intense and pleasant aroma and a sharp taste bordering lime, lemon, grapefruit, and orange.
Ginger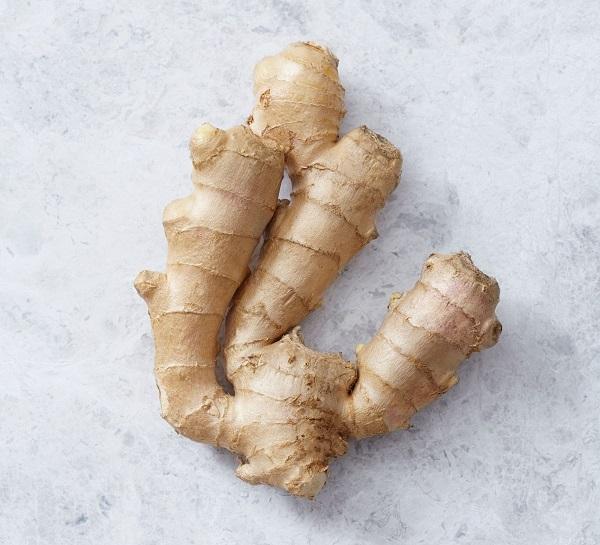 Ginger, just like garlic, emits a mouthwatering aroma. The spiciness in ginger works well with pepper or alone. You can use powdered ginger or cut it into very thin strips. Ginger should be overlooked when cooking a bowl of Ramen, so you can add it towards the end.
Shichimi Togarashi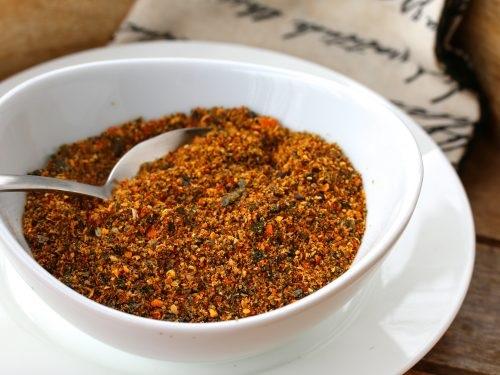 This blend of spices literally means the 7- flavor of pepper. If you aren't sure what type of pepper would really bring out the flavor of your Ramen, then settle for this. There is black pepper, nori, garlic, and even sesame and poppy seeds in this blend. It is the perfect mix of healthy and spicy.
Sansho Pepper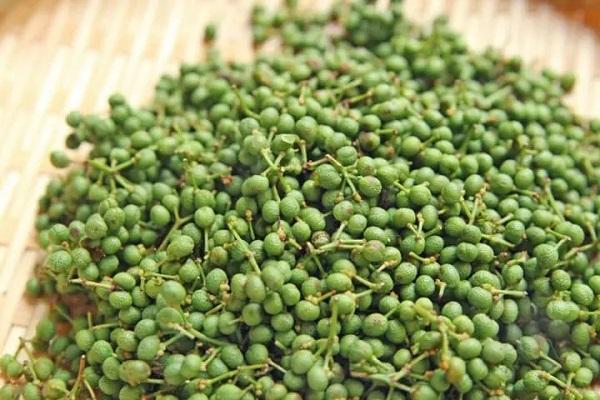 Sansho pepper gives your Ramen a unique aroma and adds color to it. Although it is not eye-wateringly spicy, you still get a soft tang. It is usually used for unagi no kabayki; roasted eel. However, sansho works perfectly well with a Ramen dish too. It has a warm, spicy feeling to it with a citrusy flavor akin to yuzu fruit. They are also said to have a numbing effect on the mouth.
Butter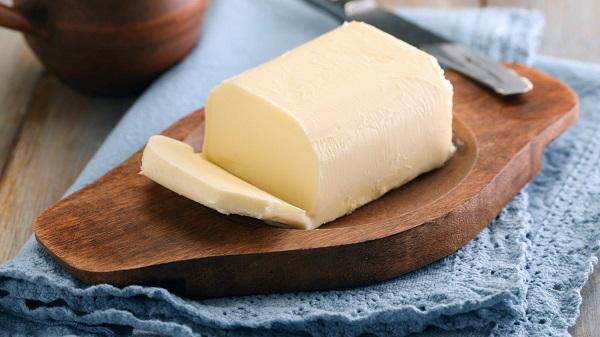 Yes, you read that right. Obviously, butter is not exactly a spice, but it is that secret ingredient that can make the broth thick in seconds. It also enhances the flavors available in your Ramen and gives it a thick, silky touch. Do you want your Ramen spicy but not too spicy? Then add butter.
There are plenty of spices that can be used alone or mixed to get the desired flavor and taste you want in your Ramen. Some can be made at home, and they are also sold in packets in stores or supermarkets.
Want to start practicing making the perfect Ramen at home? Check out our ZenPop Ramen pack to get monthly varieties delivered straight from Japan to your doorstep!

This article was originally written by our freelance writer Umm-Kulthum Abdulkareem, and edited by us.