Washi tape comes from Japan. It's a word used mostly in the Europe or America to talk about what Japanese people simply refer to as masking tape (マスキングテープ). Washi (和紙) is a type of Japanese paper, and although washi tape isn't always made of this paper, the patterns used to decorate it as well as the attention to detail are reminiscent of this Japanese art.
Stationery enthusiasts, crafters, and bullet journalers probably all know about the wonderful world of Japanese washi tape. Used to decorate almost anything with relative ease, washi tape is unique not only in its variety of designs, but also in the level of stickiness that leaves no residue and can be set and reset on your crafts as many times as you need. Not only are they reusable and biodegradable, but they have a rich history rooted in DIY and craft work.
Let's dive into the wonderful world of Washi Tape and its history in Japanese arts and crafts.
What Are the Origins of Washi Tape?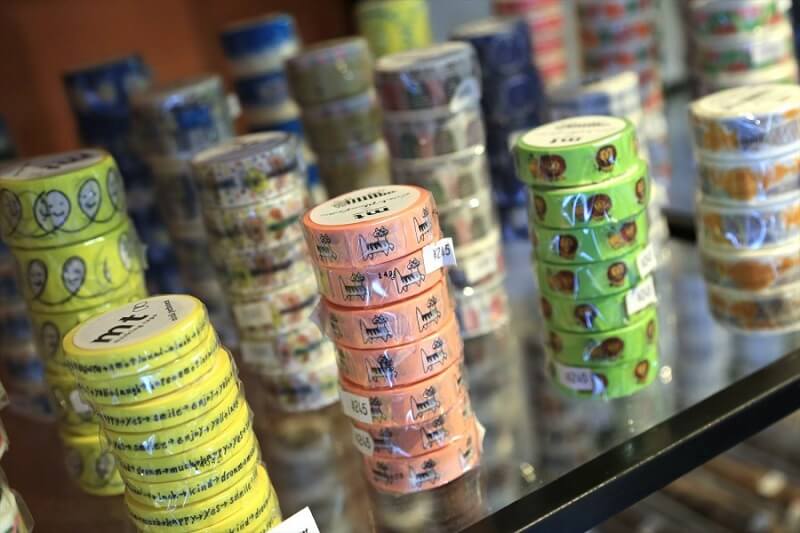 Washi tape comes originally from handmade Japanese paper, called "washi." This uses natural plant fibers to make paper, for example, bamboo and rice plants, which give the paper a specific matte texture. The most comon source of fiber is from the inner bark of the gampi tree, the mitsumata shrub (Edgeworthia chrysantha), or the paper mulberry (kōzo) bush. As a Japanese craft, it is registered as a UNESCO intangible cultural heritage. This washi paper was combined with a natural rubber adhesive to make what is today's washi tape. While washi tape is similar to other masking tapes that you might find at craft stores, the use of natural fibers is what sets it apart.
The washi tapes you know today were probably a result of an interesting email that transpired in 2006. At the time, three women from Tokyo approached Kamoi Haitori's Paper Mill, wishing to take a look at the tape manufacturing process. The company originally made paper adhesive tapes for industrial purposes, but the three women that approached the company intended on showing how they used the industrial tapes in craft projects.
A package containing a book with colorful, designed pages utilizing the company's masking tape is what convinced the owner, Kamoi Kakoshi, to fulfil the ladies' wish to tour the company and see the tape making process. The ladies requested for him to make more colors and designs of his industrial tapes, so that they could have more variety and options when crafting. Later on, he was presented with yet another book with stunning artwork using the paper tapes, which cemented his investment in the idea.
The company, known now as Kamoi Kakoshi Co., Ltd, ended up manufacturing these washi tapes under the "MT masking tape" line which we know today. They now come in a variety of colors, shapes, and sizes, with new designs coming out every season.
How to Use Washi Tape?
What do Japanese people use washi tape for? The beauty of washi tape designs is that you are only really limited by your imagination. With so many colors, sizes, and patterns to choose from, there is always going to be a design to suit your needs. Here are some examples of what others do with washi tape:
Bullet Journal / Planner Spreads
One of the most popular ways to use washi tape is in bullet journal or planner spreads. For example, marking off specific days in a week with a line of tape for an event, or simply as border decoration for a particular spread. Some companies even specialized on preparing masking tape for this very purpose as you can see in the image below.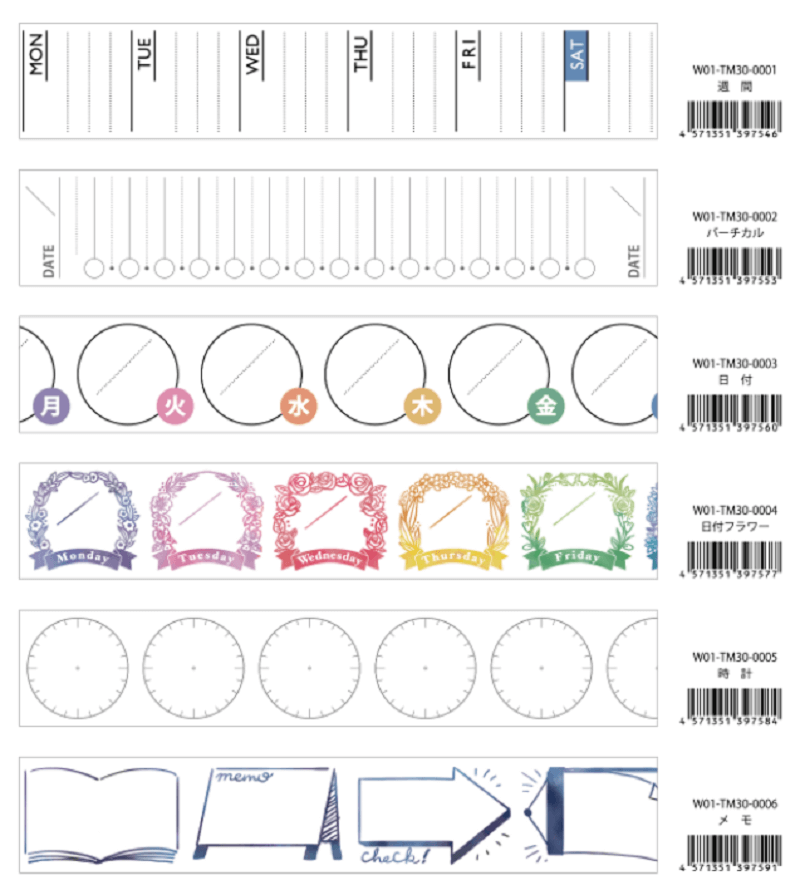 Gift Wrapping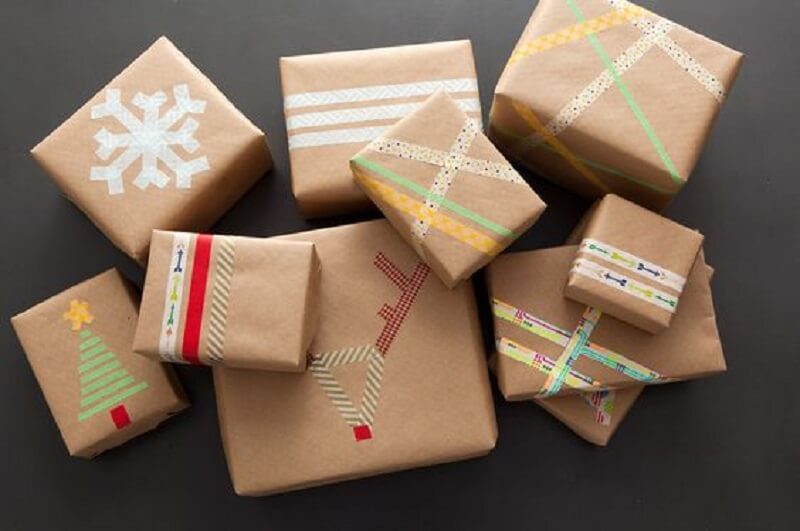 You can also use washi tape for gift wrapping. Rather than adhering to one specific pattern on pre-printed rolls of wrapping paper, you can create your own patterns and personalize your gifts for the recipients using washi tape. Most people will typically take a white or brown plain wrapping paper first, then customize it with different kinds of washi tape to make their own patterns or specific artwork.

Artwork
Artist Kasey Golden shows how she uses washi tape for her art, using an exacto knife to cut out patterns to fill in blocks of color in character art, or as borders to frame a portrait. This is where particular repeating patterns start to shine, as the tape pieces look extremely cohesive when put together. You could also try to use some creative papers like the ones from Bande, that easily peels off in the shape of sakura petals, or Washi tape from the KITTA line made by Kinggim!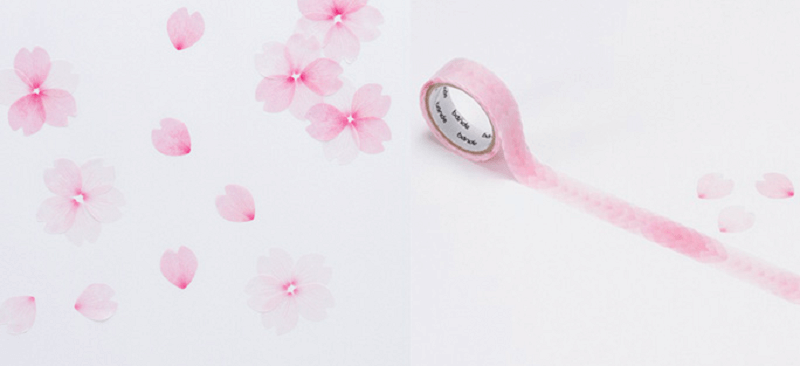 While it may be hard to incorporate particular pieces of tape into your art, if you're interested in using your stockpile of washi tape, it's definitely something worth trying. Why not attempt to make a special background, or frame border?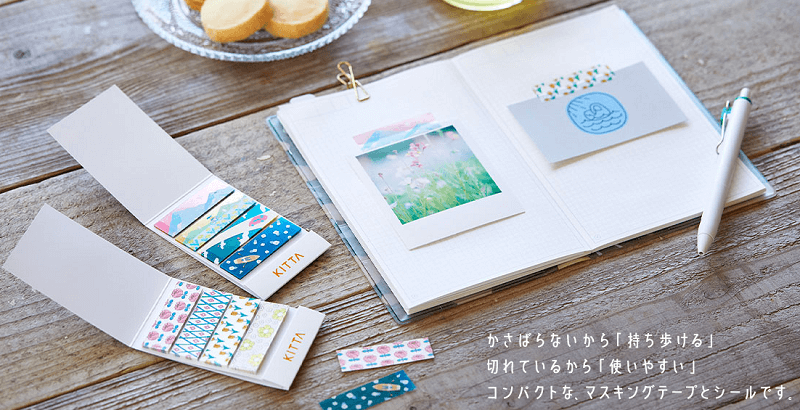 What Are Popular Washi Tape Brands?
MT (masking tape) by Kamoi
The birthplace of what we know today as Washi Tape, MT washi tapes originated with simple block color designs at their factory in Kurashiki. They have a huge selection of solid color designs, patterned designs, and seasonal designs, all coming in a variety of sizes for your needs. The tape is top quality and is ideal for all kinds of situations, including bullet journalling or gift wrapping.
Every so often, MT allows tours at their factory, so that you can see the process of making the washi tape. However, these tickets are given out only by lottery in the early spring and summer, so you have to be pretty lucky to be able to get a tour.
Amifa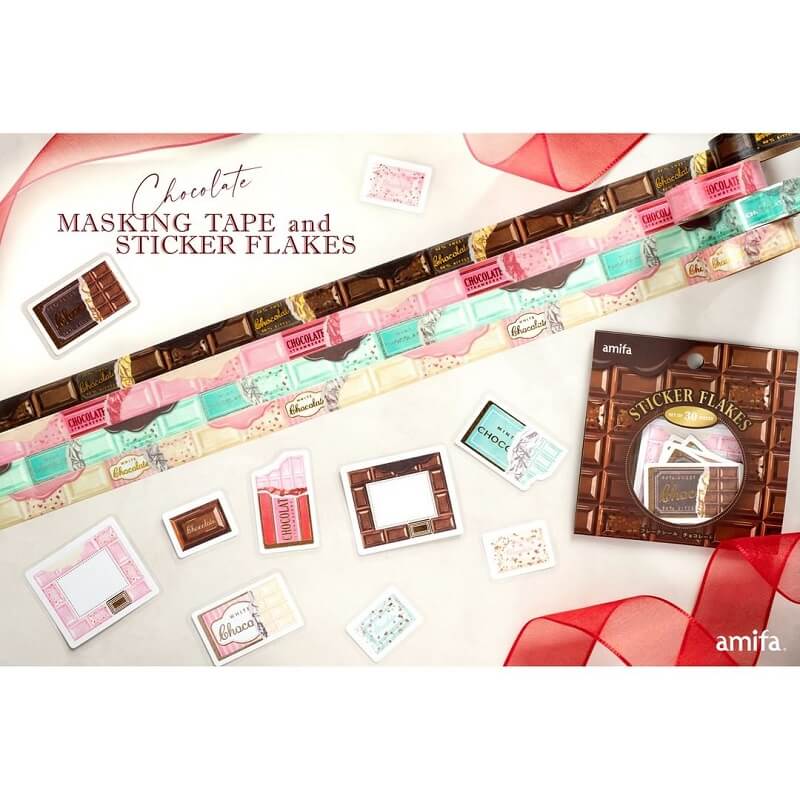 You might not find the Amifa brand tapes under a single label, as they offer their products wholesale to a number of retailers. However, they offer a lot of great designs with good quality at a standard price of 100Yen (approximately 1 dollar). Amifa specializes in stationery and other handmade craft goods, including washi tape for your different needs and purposes. These also have standard designs along with new seasonal ones, and are a great addition to any art or bullet journal collection with a stand-out price point.
MIND WAVE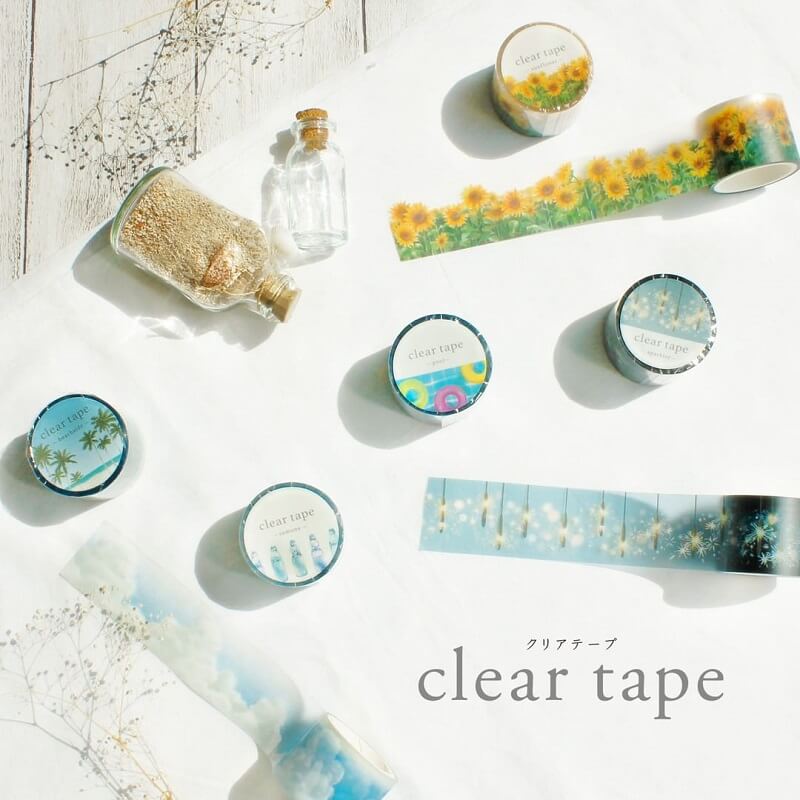 Another company known for its washi tapes is MIND WAVE, a stationery manufacturer. Their washi tapes tend to come in very unique designs, some with round sticker-like patterns to cut out individual pieces, and others with long repeating themed designs. They also come in a great variety of sizes, and have a lot of patterns suited for journaling or letter writing– such as tapes with special overhang designs intended to be used as edges or borders.
How do you use your washi tape? If you're interested in getting more patterns and brands to play with, why not check out ZenPop's stationery pack? It includes not only a variety of accessories, pens, and stickers, but also rolls of washi tape to add to your collection. Whether you're an avid crafter, an aspiring artist, or a planner and organizer, there's something in it for everyone– the only limit is your imagination and creative spirit.