Osaka is an amazing city, often hidden in the shadows of Kyoto and Tokyo, but it's rich with traditions and history. We wanted to take the opportunity to share a little more about the city with you, and let you in on lesser known facts! Now now, our city is famous for many things: takoyaki (たこ焼き), okonomiyaki (お好み焼き), takoyaki, okonomiyaki, and did I mention: takoyaki, and okonomiyaki?
There's more than food to Osaka, although, the city is famous for its slogan: kuida ore (食い倒れ), eat till you drop. The people of this city love to eat, but there is a long standing history behind this beautiful place! With temples, a castle, comedy and lots of food, you won't have time to be bored here.
1. It was the capital of Japan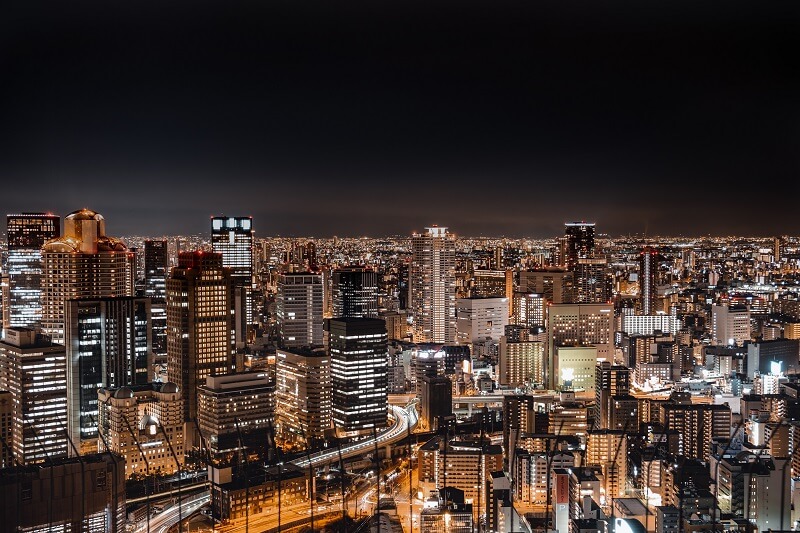 Source: Geejay Sabordo on Unsplash
Once upon a time, in a country far far away… Osaka was the capital of Japan. It was then called Naniwa, and the remains of the Naniwa palace still exist today in a park, just south of the city's castle. You can get a great view of the grounds from the Osaka History Museum. We're talking year 650 here, so Japan was still far from what you know it to be today.
2. Temples, Temples everywhere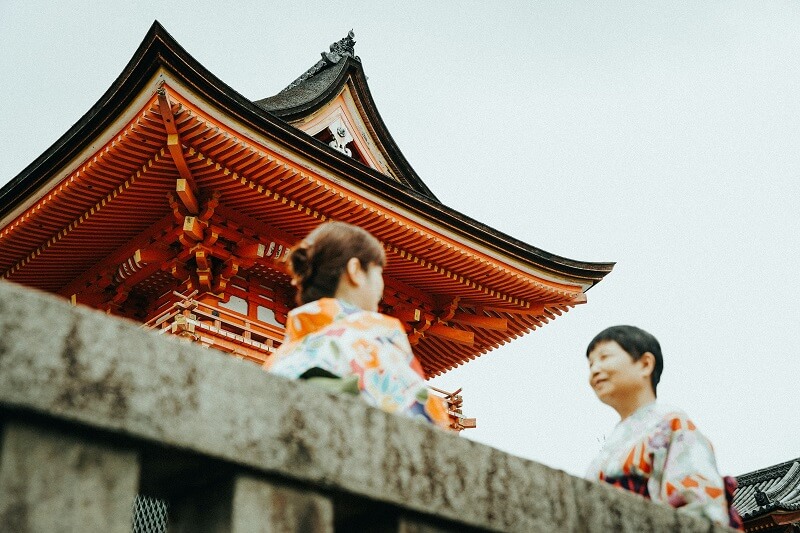 Source: Michael Effendy on Unsplash
Osaka is the second smallest prefecture in the country, with… the 2nd most temples in the country! 3,395 to be precise. Can you imagine? People often associate Japanese temples with neighboring Kyoto and Nara, but there are plenty to discover within the prefecture. Actually, Shitennō-ji, is regarded as the oldest still running temple in Japan. The buildings, of course, have been renovated a few times over the centuries, but it's said to date back to 593 AD. Yup.
3. Castles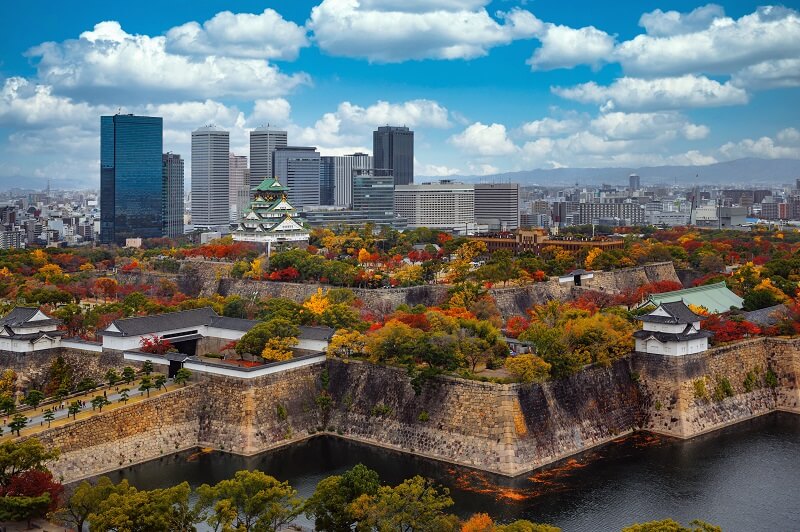 Source: user18003440 on Freepik
Actually, only one castle, as the grounds of the Naniwa palace are flat as a pancake. The castle too, is sadly not the original structure anymore. It was in fact destroyed twice. The first time shortly after it's founder's clan, the Hideyoshi clan, was eliminated by the Tokugawa clan. And a second time by… a lighting in 1665. It surprisingly survived quite well the many air raids Osaka dealt with in 1945, and is today surrounded by a splendid park with many structures being listed as national treasures in Japan! Well worth a visit.
4. Sushi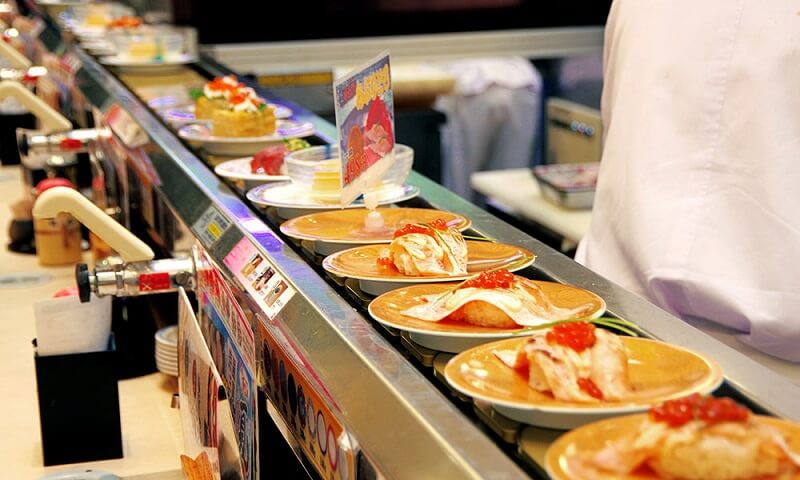 Source: unknown
We couldn't stay away from food for long, so here's another fact: your beloved conveyor belt sushis restaurants were first invented in Osaka! It's actually a quite funny story. Mr. Shiraishi, a sushi chef, lacked workers one day when he went to a beer factory and saw the conveyor belt. That's when he came up with the idea of serving his sushi on a similar belt! He is the founder of Genroku Zushi, which is now a nationally famous rotating sushi restaurant.
5. Hotels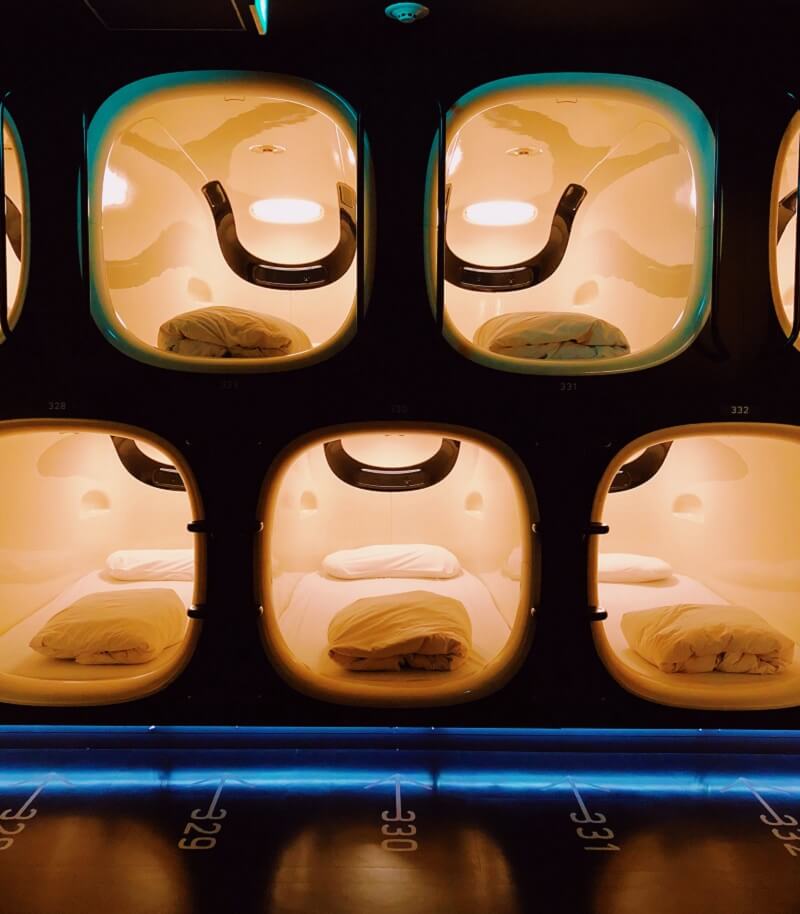 Source: Alec Favale on Unsplash
You've heard of the super tiny capsule hotels in Japan. You've seen the anxiety inducing tubes people pay for to have a night's sleep. You've thought about trying the experience yourself. Well, the first ever capsule hotel was opened in Osaka in 1979.
6. Noodles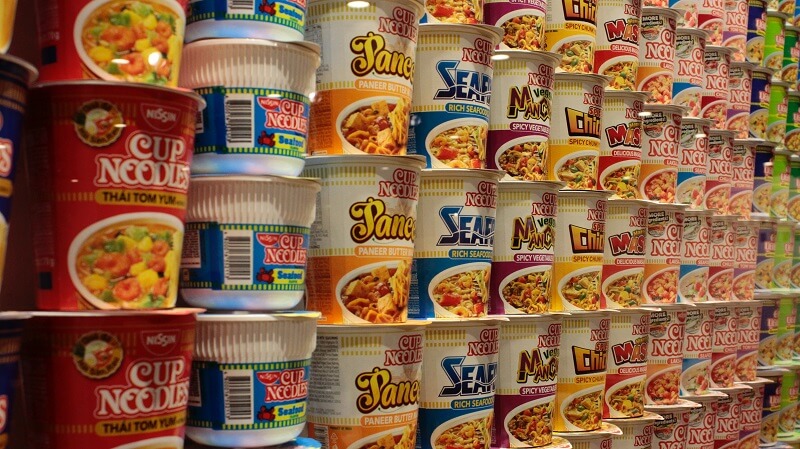 Source: Matt Chrispua on Unplash
The instant kind of noodles; the ones that you love because they are so convenient, tasty, and ready in 2 minutes! Again: from Osaka! Momofuku Ando is for this, when he created the first ever cup in his shed. 1958 was the birth year of the still available "chicken noodle".
7. The way of the tea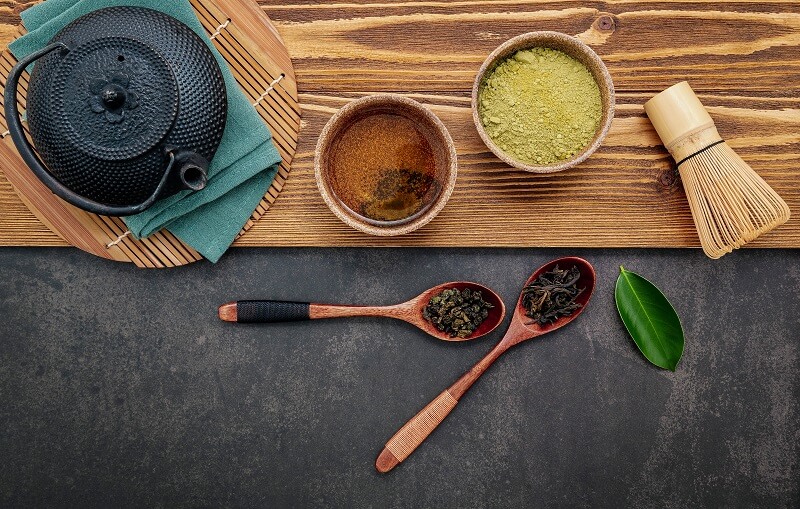 Source: user6694312 on Freepik
Indeed, the way of the tea; it does not start in Kyoto, but in Osaka! Sen no Ryu (1522-1591), the legendary founder of the Japanese tea ceremony is from Sakai city, just south of Osaka. The procedure as we know it today originates in his teachings of rustic simplicity. He is also credited with the design and construction of many traditional tea houses in the region. Sadly, his life was cut short when Hideyoshi Toyotomi decided he had no more use for him. Who knows how much further he would have developed his mastery?
8. Jokes on you
Osaka people are funny. So funny in fact that a lot of famous comedians are from the city. Ms. Sei Yoshimoto (1889-1950) loved that, and saw huge potential in this business. He decided to create his own company: Yoshimoto Kogyo Co Ltd., which almost single handedly developed Japanese comedy. Today, the business is listed on the Tokyo Stock Exchange, and employs most of the comedians in the country! If you ever watch any comedy shows on Japanese TV, there is a good chance that they are employed by Yoshimoto Kogyo.
9. The show must go on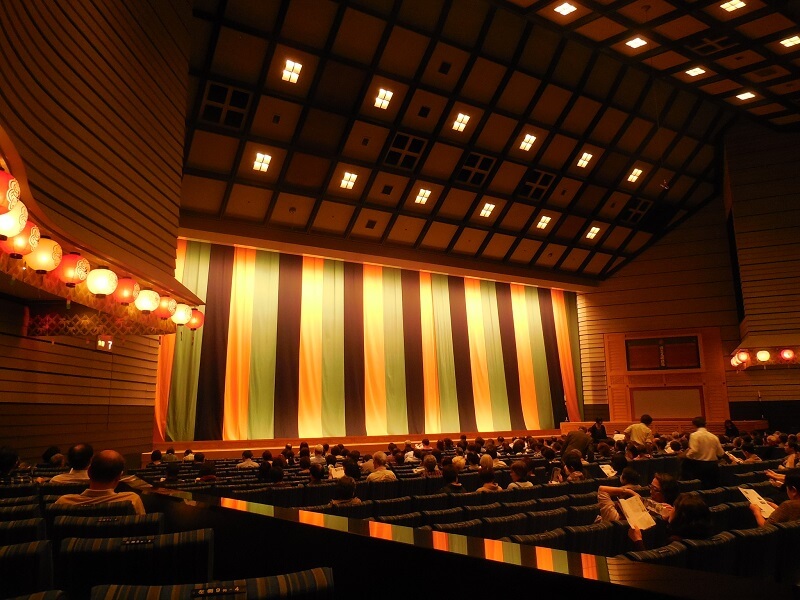 Source: unknown
Related to comedy, but with more history, a lot of Japanese Theatre forms are from Osaka. You may have heard of the traditional Kabuki theater, very popular in Tokyo. However, it wasn't too much to the liking of Osaka merchants, who decided to develop something matching their taste. That's the start of the Bunraku (文楽) movement.
Bunraku is a puppet theater founded here at the beginning of the 17th century.
10. Naomi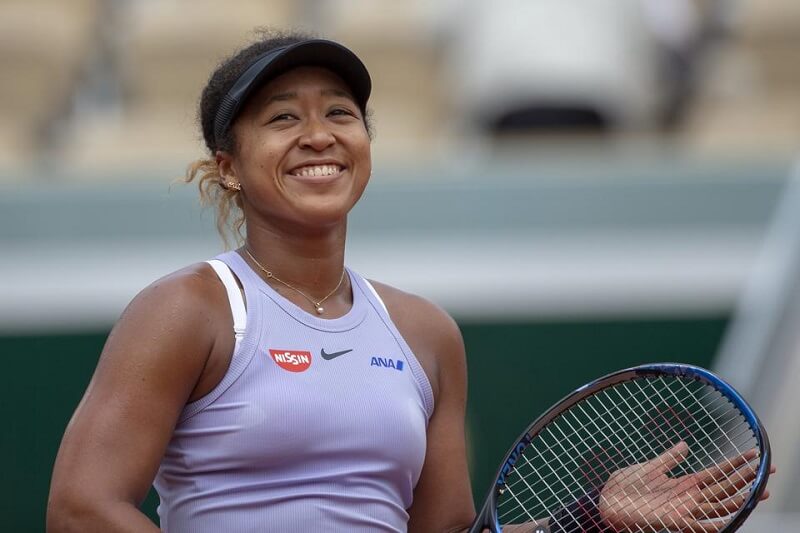 Source: unknown
Yes, Naomi Osaka, the tennis superstar was actually born in Osaka. The kanji for her name however, is slightly different. The city is written 大阪 whereas her name is spelled 大坂. Notice the stroke difference? Yes Japanese is hard. With her four grand slam wins, she's one of the top female tennis players, and athletes in the world right now!

There are many more things to discover in Osaka, such as the 2.6km long (and longest) shopping street in Japan, or some creative landmarks! We look forward to welcoming you here on your next trip and give you a tour of the city. In the meantime, you're most welcome to give a try to some of Japan's best flavors in our Ramen, Mix, or Sweets packs!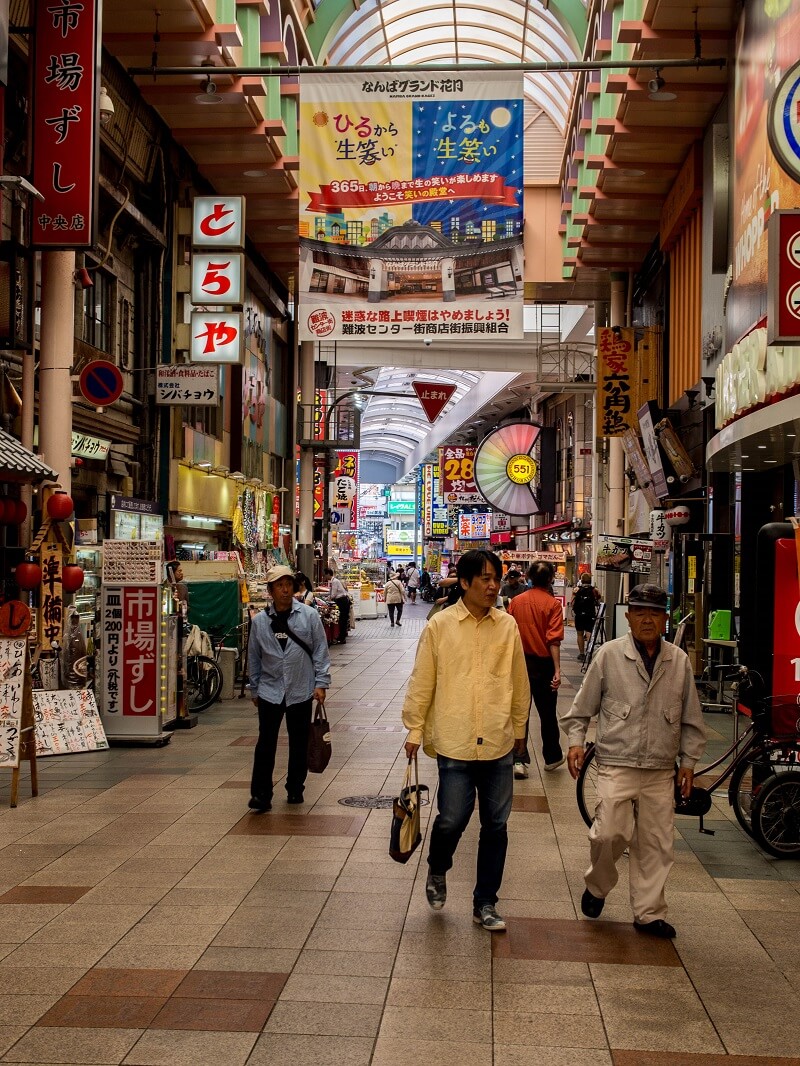 Source: author