Japanese Milk Candies are increasingly popular in Japan and abroad. They are convenient, tasty, and for many, nostalgic.
You might not think of Japan as a big dairy producing country with all its mountain, but the northern island of Hokkaido has become a major dairy region, and with its Japanese quality standards, produces some of the best dairy in the world.
Now, put that tasty dairy into candies, and you know what to expect! Let's have a look at the origin of dairy production in Japan, and find out which are the best Japanese milk candies today!
If you want to skip straight to the list, here are the best Japanese milk candies:
Why are Japanese Milk Candies popular?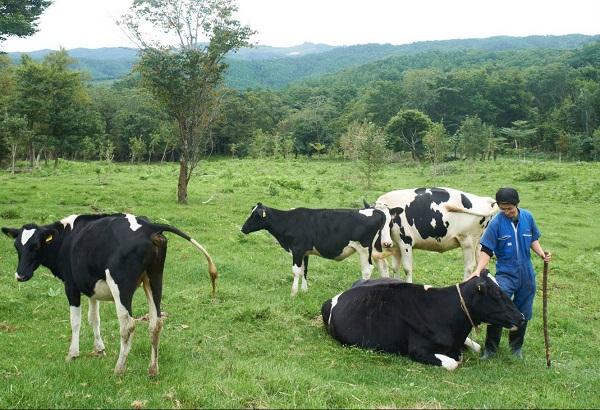 But first, why are we even writing this article? A commonly asked question about Japanese milk candies is: why are they so good? There is a pretty simple answer to this question: they are objectively tasty (if you're into milk candies and don't suffer from dairy allergies).
However, there's more to it and a very good reason for their unique taste. One key factor in the development of Japan's milk candies is simply the increase in quantity and quality of its domestic dairy production.
In Hokkaido, dairy production has steadily increased over the last few decades, and with it, its standards for quality. If you're holding 100% Japanese milk in your hands, you know it's been through a careful and well-supervised process before it hit the shelves.
The quality of Japan's dairy is really what makes the quality of their milk candies. And to understand why Japan produces such a high quality dairy, let's have a look at the origin of dairy production in Japan.
The origin of Dairy Farming in Japan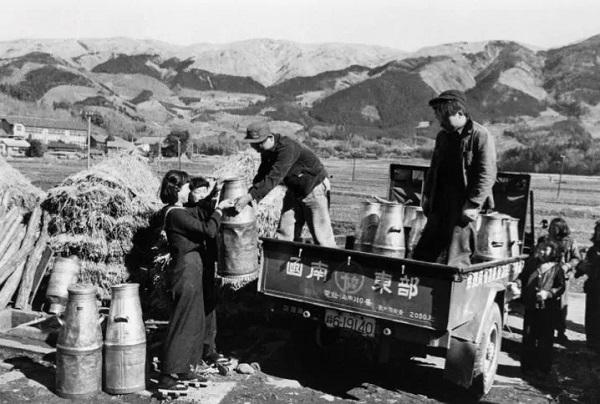 In Japan, the first trace of domesticated cattle were discovered from the ruins of Yayoi era 400 BC. The cattle which were kept in Japan at that time were thought to have been brought by the travelers, mainly from China, cattle were domesticated.
Milk was introduced to Japan during the Asuka era. According to the records from early Heian era, Fukujo who had become Japanese after traveling from Kudara (South Korea) is considered to be the one who first presented processed milk "So" to the Emperor Kotoku (644-654).
The Emperor was very pleased and after this event, Nyugyuin (the Department of dairy cows) was established in the capital, and milk produced there was presented to the Imperial Court.
In Japanese, the word "Daigomi" is used to express deep flavour and real pleasure. "Daigo" was the name given to the premium dairy product in ancient times, which was meant the best of 5 tastes in Buddhism.
In the dictionaries of Heian era, "Raku" was explained to have been produced by boiling milk, and "So" was made of "Raku" and became "Daigo" and "Nyubei". "So" was thought to have been condensed milk, and "Daigo" and "Nyubei" were probably cheese.
During this era, milk and cheese were mainly consumed by aristocrats, but this habit eventually disappeared as livestock consumption became prohibited with the influence of Buddhism.
Modern dairy farming was known to have originated from three white cows imported by Yoshimune Tokugawa, 8th Shogun of Tokugara in 1727 (Kyoho 12, Edo era) which were bred at the Mineoka farm of Awanogo (currently in Chiba prefecture).
"Hakugyuraku" which was made with milk produced there by adding sugar, boiling and drying was treated very important as medicine and nutritious food, but milk was still for people of high ranks.
Now, Japan has cows, dairy, and some of the highest production standards in the world. This all leads us to the main point of this article, listing Japan's best milk candies, produced with Japanese dairy, of course.
The 9 most popular Japanese milk candies
Japanese candy shops are stacked floor to ceiling with amazing and vibrant candies, including a wide variety of milk- and dairy-based treats. Let's have a look at the 8 best Japanese milk candies.
Fujiya Milky
On the market since the 1950s, Fujiya Milky is a genuine classic, and its mascot, Peko-chan, is a beloved figure among Japanese kids.
The little, spherical candies are individually wrapped in lovely flowered paper. The candy is initially hard, but as it softens and melts in your mouth, a chewy middle is revealed.
This particular brand is so well-liked that there is even a cough drop version of this candy (yep, you read that right!) that contains menthol to help soothe sore throats.
UHA Mikakuto Tonuko Milk 8.2
The Mikakuto Tonuko Milk candy is incredibly flavorful and is produced with fresh cream that is imported directly from Hokkaido.
These milk candy balls are not overly sweet featuring a satisfying rich creaminess that makes the most of the original taste of milk.
It has a nice aftertaste and is not excessively sweet.
Asahi Calpis Milk Candy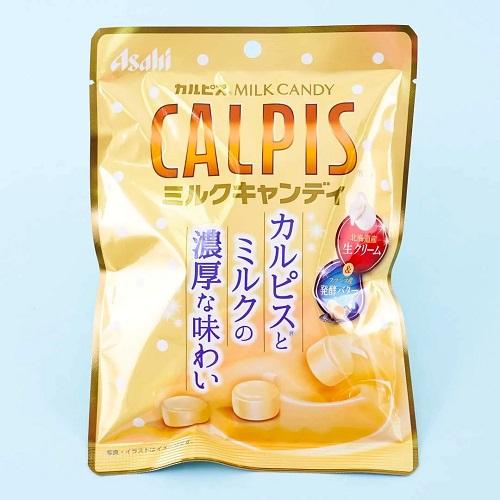 The leading brand of Asahi and the most popular lactobacillus beverage in Japan is Calpis. This unique milk candy from Japan is flavored with Calpis. The candies also use French cultured butter and dairy cream made in Hokkaido. These significantly thicken and richen the candy. When exposed to light, the cream-colored packaging glows gold, giving the item a lovely and opulent appearance.
Kasugai Hokkaido Matcha Milk Hard Candy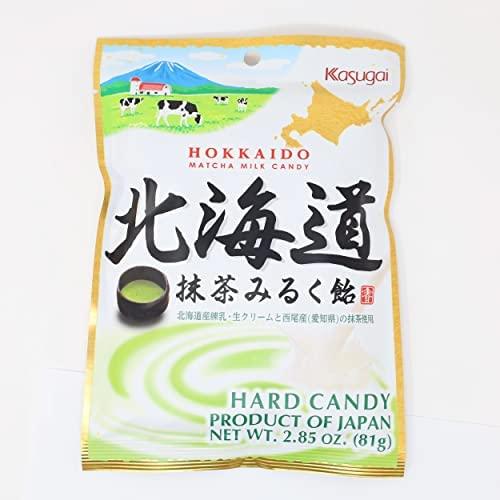 Kasugai's Matcha Milk Candy is a box of delectable, savory hard candies with a potent taste. It has a genuine Japanese flavor because it is blended with Hokkaido Milk and matcha prepared from the best green tea leaves. These classy candies have a delicious melt-in-your-mouth texture, a rich, energizing, earthy, creamy flavor, and a well-balanced sweetness.
For fans of milk-based tea, Kasugai's Matcha Milk Candy makes a delicious snack. Take it in place of a cup of tea, eat it while traveling, or use it as a quick snack. It's difficult to resist these delicious Japanese candies, which taste much like a cup of matcha.
Japanese company Kasugai sells a variety of candies and snacks. Since its establishment as a tiny shop in 1928, it has expanded and won the hearts of its patrons. Quality and flavor of Kasugai's products are the key to its success. Everything is prepared with organic, fresh products and genuine, distinctive recipes that capture the flavor of traditional Japanese food. Today, the world loves Kasugai's gummy candies, crackers with distinctive flavors, and peas.

Kanro Kin no Milk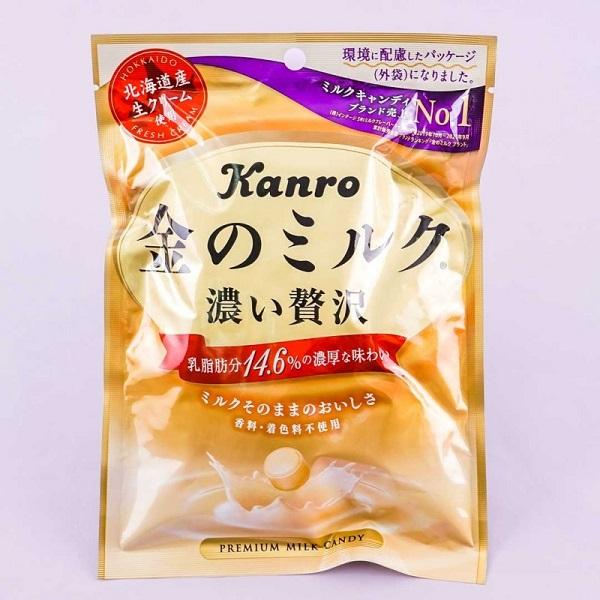 Despite only being introduced to the market in 2012, the Kanro Kin no Milk, milk candy, has already become one of Japan's best-selling items.
Due to the 14.6% milk fat, it is particularly rich. While the simple flavor is the original, there is also a delightful matcha-flavored variation.
One of its best-selling points is that all the fresh cream used in the candy comes directly from Hokkaido, and that tells us that the candy is of good quality.
Nobel Tapioca Milk Tea Sweets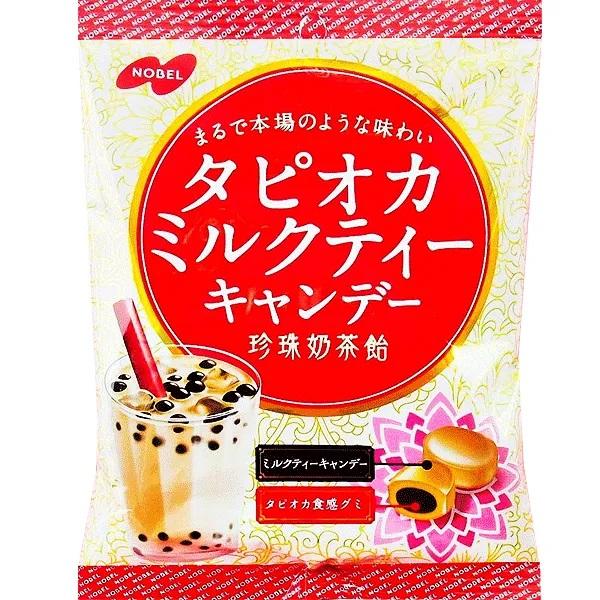 You should pay great attention to this one if you enjoy boba tea. The Nobel Tapioca Milk Tea sweets have a creamy, firm exterior modeled to the milky tea in the beverage and a surprise tapioca pearl within!
Lotte Milk Café Candy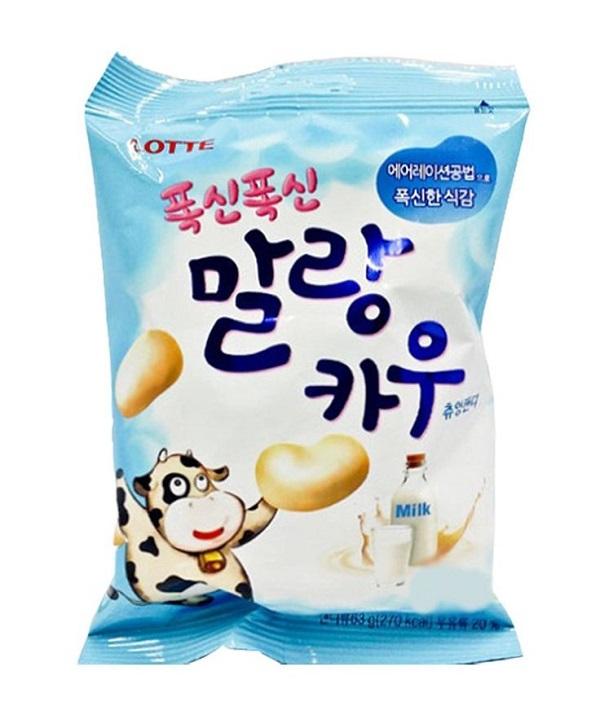 The Lotte Café is another place that always draws a throng. They combine the airiness of a marshmallow with the chewiness of a gummy candy while keeping a buttery and smooth flavor in these bite-sized, rectangular pieces of milky candy.
What's interesting about this, is that it's originally from Korea as you can see from the packaging. However, it's been living up to the taste of people in Japan as well and is always well-liked.
Sakuma Ichigo Milk Candy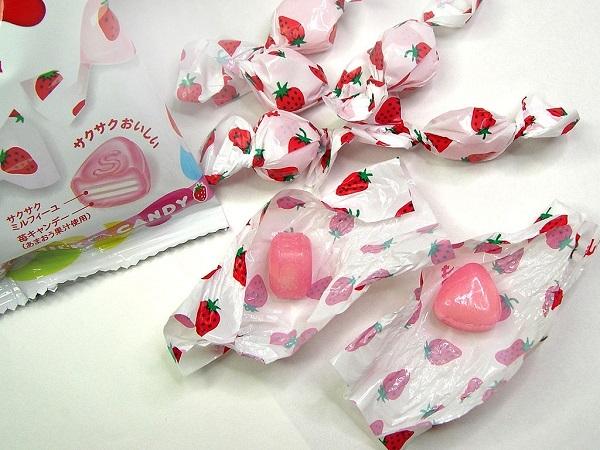 The Sakuma Ichigo Milk Candies, sometimes referred to as Sakura Drops, give the milk candy idea a fruity twist. The shell of this pink candy is hard and strawberry-flavored, and the interior is creamy and milky.
Café Latte Kit Kat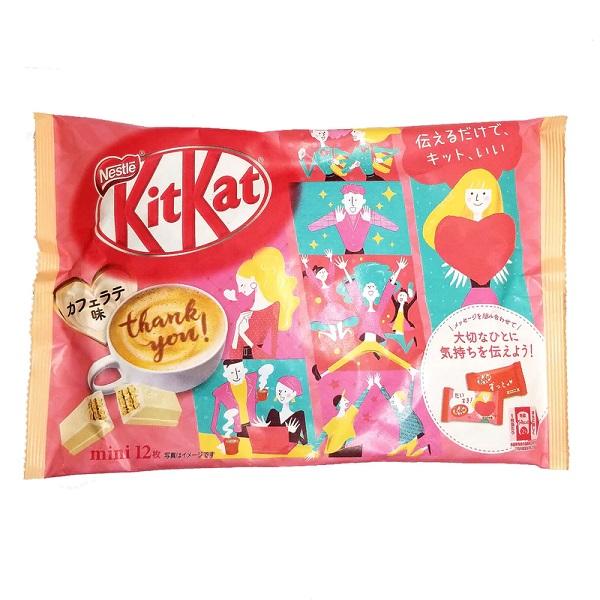 If you want to go with something more modern, which is not purely a milk candy, you may also like Nestlé's Café Latte flavor, which also uses some local dairy and mixes it with a classic coffee flavor in this popular snack.
There are even more delicious dairy candies in Japan, but you'll have to go to local stores to find them! A lot of regional makers keep their treats to themselves or shops in their areas.
However, if you'd like to try some of the above-mentioned snacks at home, check out ZenPop's snack subscription box and have yourself a box full of Japanese treats delivered to your home.