The 2020 Sanrio Character Ranking is closed and the overall winner is...Cinnamoroll!
In its 35th year, the contest showcases 80 of Japan's most lovable and kawaii characters. The most popular Sanrio characters, like Cinnamoroll, Pompompurin and Hello Kitty, are the stars of the contest every year.
Besides these favorite characters, Japan has lots of other lesser-known characters that are just as cute!
We've found 8 Sanrio and San-X characters that you might not have heard of. They are a little weird and unusual, but we love them just as much!
Sanrio's Lesser-known Characters
Sanrio was founded in 1960 by Shintaro Tsuji as a way to bring happiness into people's daily lives through the exchange of small gifts.
Every Sanrio character has a unique personality and story, but they all share the same messages of happiness, friendship and fun.
1. Heysuke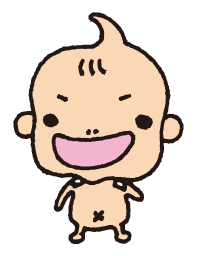 This character from Sanrio is quite ambiguous. It's hard to tell if this cute naked baby is smiling or angry or if they are a boy or a girl. One of the strangest characteristics of this mysterious character is that they are wearing muscle-relaxing patches on his shoulders! What the... Well, even if this character is a little confusing, they are still very cute!
2. Kashiwankomochi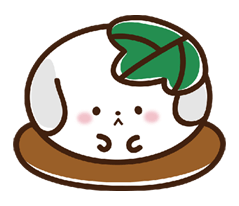 This little sad cutie is a doggy-shaped mochi (rice cake). He spends his days with other Japanese sweets in a confectionery store. He was transformed into a dog because he was left-over. He would be pleased to be eaten with appetite by someone one day.
3. Yutakun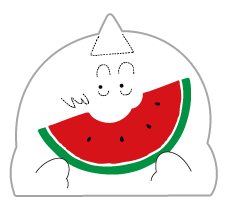 This adorable creature with triangle on his forehead is a ghost named Yutakun. His favorite food is a no-brainer - watermelon. He hates being cold and believes his transparent body is attractive. On the other hand, he worries that he can't really scare anyone.
4. Shiri Rappers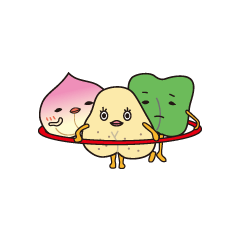 Shiri Rappers are a bizarre group of ''buttocks fairies'' - do you see the line at the front of each of the characters that represents the bottom?! Shiri Rappers comes from the Japanese oshiri (butt) and the English "rappers". Once they hear your cry for help, they immediately pop up out of a magical red loop in order to cheer you up with their hula hooping and rapping! They look just like familiar vegetables, but who knows what they really are.
San-X's Lesser-known Characters
San-X was founded in 1932 and today, the most popular San x characters include Rilakkuma, Sumikko Gurashi and Mamegoma. Based in Tokyo, San-X creates unique and fun characters that are adored by fans around the world.
1. Ginshari-san
This charming tiny rice grain is only 9.5mm in size. He tries so hard to avoid chopsticks, so he can often be found dried out at the bottom of the bowl or stuck to someone's shirt. He can be brought back to life by adding some water! Ginshari-san's mission is to save Japan from recession, with the help of his friends. Have you ever found this little cutie on your own plate?
2. Sabokappa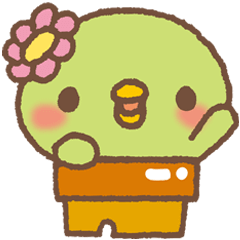 Sabokappa is a water spirit pretending to be a cactus in a pot. He loves water so much and can't stand the heat. Sabokappa spends his days in a small flower shop with his pet bird, Piyokichi, and some real cactuses. And when he wants to go out, he just takes his pot with him.
3. Tissue-san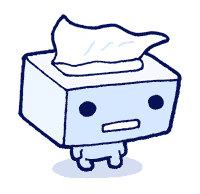 Tissue-san is a simple box of tissues that is friends with other hygiene products, like a roll of toilet paper and comedian duo of pocket tissues. I'm sure you are using some of them in your everyday life, so they are always so busy to serve you.
4. Cheese Ikka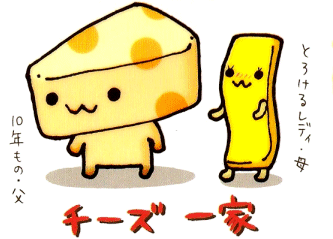 Cheese Ikka is not just one character, but a whole family and Cheese Village! 10 Nenmono is Emmental cheese and is the chichi (father) - he is an architect and good at cooking. Torokeru Lady is the haha (mother), based on Torokeru cheese, a type of cheese for melting in Japan. There are lots of different cheese characters, such as Camembertkun and Dancer Kona Cheese!
Japanese Stationery Subscription Box
We love to include these cute characters in our ZenPop Stationery Pack.
From Gudetama to Sumikkogurashi to Pokemon, there are so many kawaii character goods available. We promise to make more effort to include some of these lesser-known, but just as important, characters in future packs!
Follow us #zenpopjapan