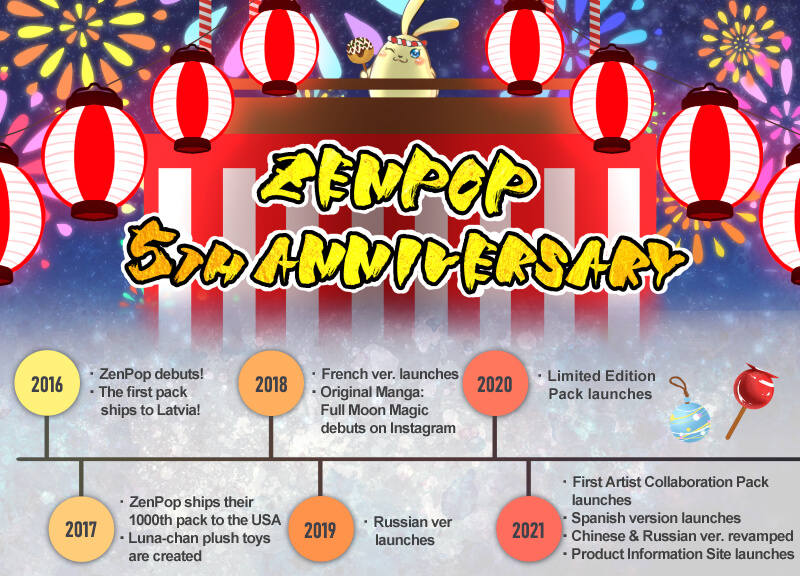 5 Years! This October, ZenPop celebrates its 5th anniversary, and we'd love to take the opportunity to thank you for being part of this amazing adventure, and go through everything that happened since 2016.
When Luna came down from the moon to start packing her first few boxes, she had no idea that 5 years later she'd be here, packing even more, even bigger boxes! In 2016, she placed the first few snacks inside a pack that would make its way to Latvia. A year later, in 2017, the 1000th pack arrived in the USA and Luna's plush toys were created as an exclusive bonus gift! Have you been around long enough to see them?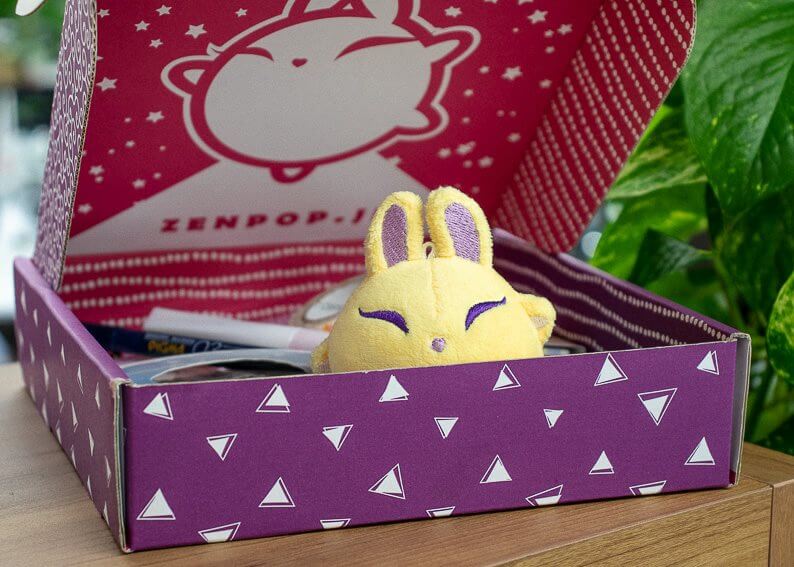 In 2018, Luna had a lot to tell, and Full Moon Magic was born. The manga lives on its own Instagram and tells the many adventures of Luna. And to make things even better, ZenPop became more international by adding the French version.
And even more languages in 2019, with the Russian version. Luna likes to travel and explore this beautiful world. She couldn't stop at that, so after cooking up some awesome Limited Edition packs in 2020 and 2021, she's learned Spanish and Chinese as well: a real polyglot.
The cherry on top also came this year, our first collaboration pack with artists and digital information sheets, with detailed information about all our products and packs!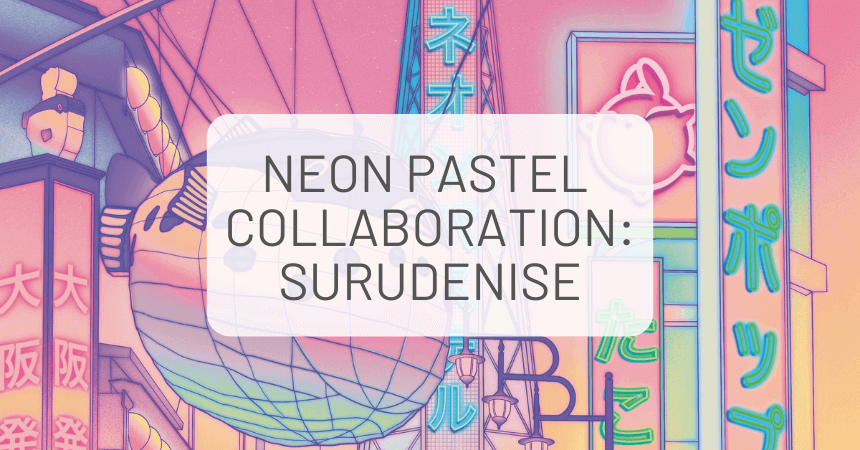 What's next? Plenty more surprises are coming, stay subscribed to receive our upcoming packs, and prepare your Christmas gift boxes now!
Thank you for your support, it means a lot to all of us that you've been enjoying the boxes we make, and we'll strive to offer an even better experience in the coming months, and years!
To celebrate ZenPop's 5th anniversary this month, we're hosting a big anniversary giveaway and many prizes to win! Read our blog post here to learn more!
Luna and the ZenPop team