Japanese is difficult or muzukashii! Apparently, it's one of the hardest languages (for English speakers) to learn. That's probably because Japanese has three writing systems: Hiragana, Katakana, and Kanji!
Luckily, there are lots of fun resources available that'll help you learn Japanese and have fun while you do so.
You probably already know all about online flashcards, textbooks, and apps, so we'd like to introduce you to some more unconventional ways to help you practice!
Not all language learning has to come from a textbook! The best way to learn a new language is to actively engage with it, whether that means through conversations or through media like anime or manga.
Whether you're new to learning a foreign language or are building your Japanese conversational skills for your next trip to Japan, we've got some fun ideas to get your Japanese language journey started!
1. Language Learning with Netflix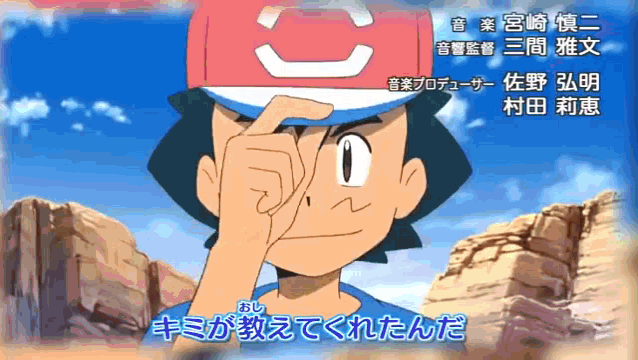 Do you love watching anime on Netflix? We do too! So, why not learn Japanese while watching the Japanese shows you love!
The extension Language Learning with Netflix is a tool that helps you learn different languages by watching shows or movies in that language. It displays subtitles in two languages: your native language, and the one you're trying to learn. You can also change playback speed, or look up individual words with the extension's pop-up dictionary.
This is great if you're looking to improve your listening skills, or figure out different grammar structures. On their website, you can also look up the available shows for the language you're learning and the quality of their translations. This includes popular anime like Durarara!, Fullmetal Alchemist: Brotherhood, and Violet Evergarden. However, if you're interested in other genres, Japanese dramas and TV shows like Terrace House are available too!
Check out Language Learning with Netflix here.
2. Learn with J-pop and Vocaloid
Are you interested in Japanese music? Another great way to practise your listening skills is through music. Breaking down the song into its individual parts and comparing the original lyrics with translations, or reading them along with the kanji is a great way to learn new vocabulary words or simple grammar structures.
Here's a video we found which breaks down the ending song of Clannad, "Dango Daikazoku." It contains a lot of simple words which may be helpful for beginners just starting out with the language:
If you're into J-pop, Vocaloid, or are looking for a more challenging set of lyrics, you can check out songs like Kagerou Daze by Shizen no Teki-P (Hatsune Miku,) or Dramaturgy by Eve.
3. Learn with Manga
If you're interested in improving your reading comprehension skills, you can turn to manga or light novels. Reading the manga with the original Japanese text helps you to understand not only sentence structures and difficult vocabulary, but also recognition of different kanji!
ZenPop's own manga entitled Full Moon Magic (featuring our adorable mascot, Luna) is a great tool for anyone starting out with the language. With simple phrases and easy translation, anyone can learn Japanese as they follow along with Luna's antics. Not only that, but Luna is active on Instagram and Facebook as well, where she teaches not only words for studying Japanese language, but also parts of Japanese culture!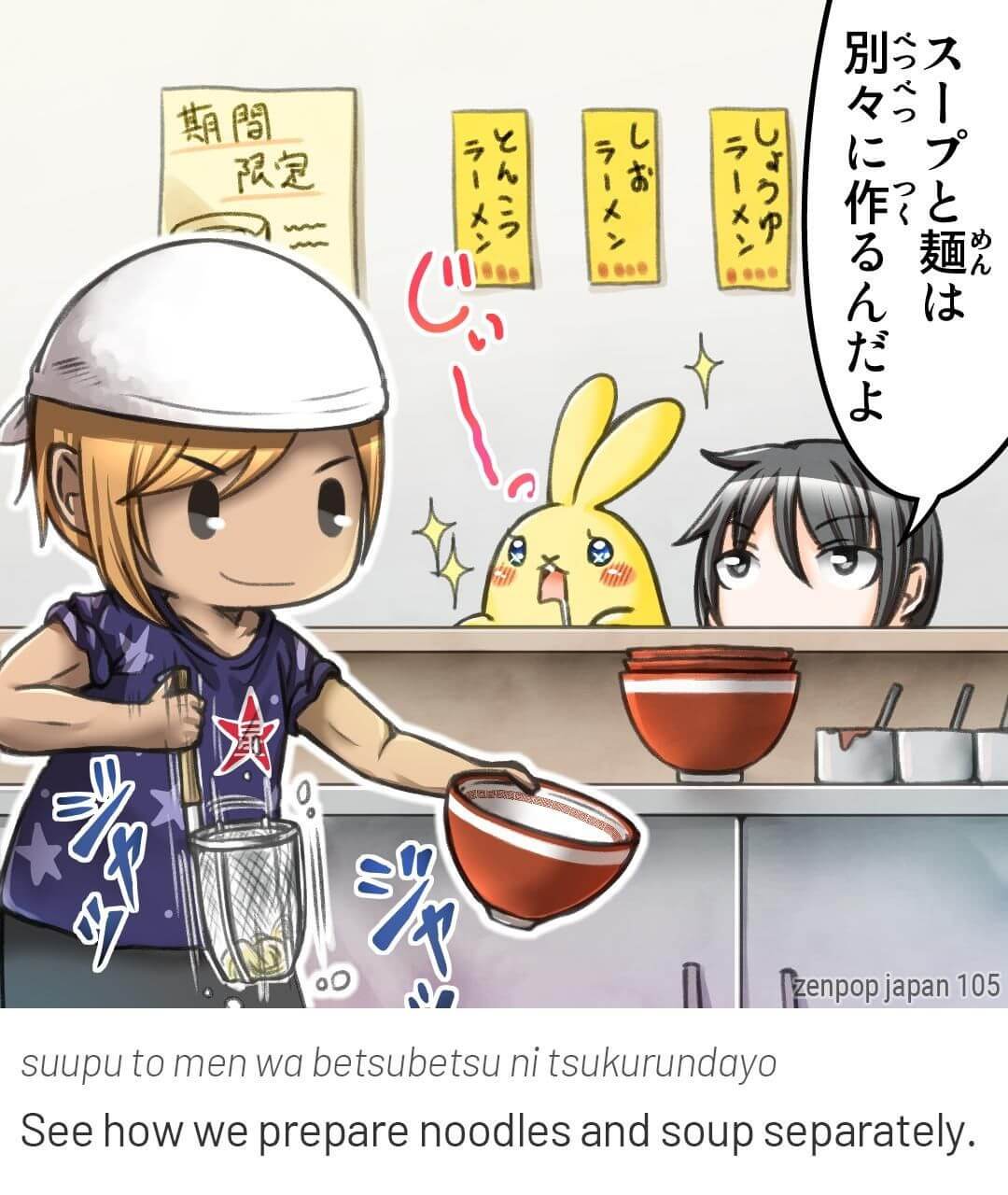 You may also want to turn to manga directed primarily at children, including popular series like Pokemon! The original Pokemon Adventures manga is an original story that resembles that of the video games, and as it's directed towards kids, is easier to understand.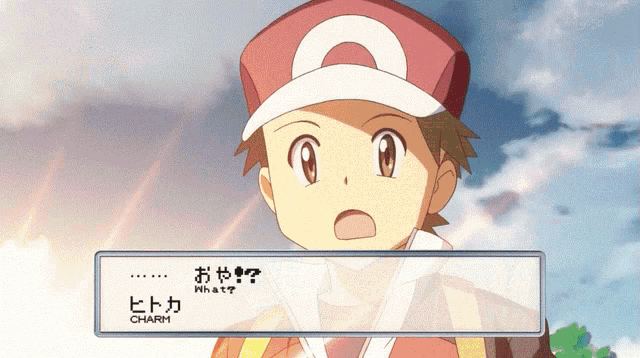 Another story we'd recommend is the manga version of Kimi no Na Wa (Your Name), the hit anime movie directed by Makoto Shinkai. Since the story follows a more recent setting, you can learn more conversational and modern Japanese from it. We found the bilingual (Japanese and English) on Amazon.co.jp, which means you can purchase through our parent company and online shopping proxy, ZenMarket,
4. Video Games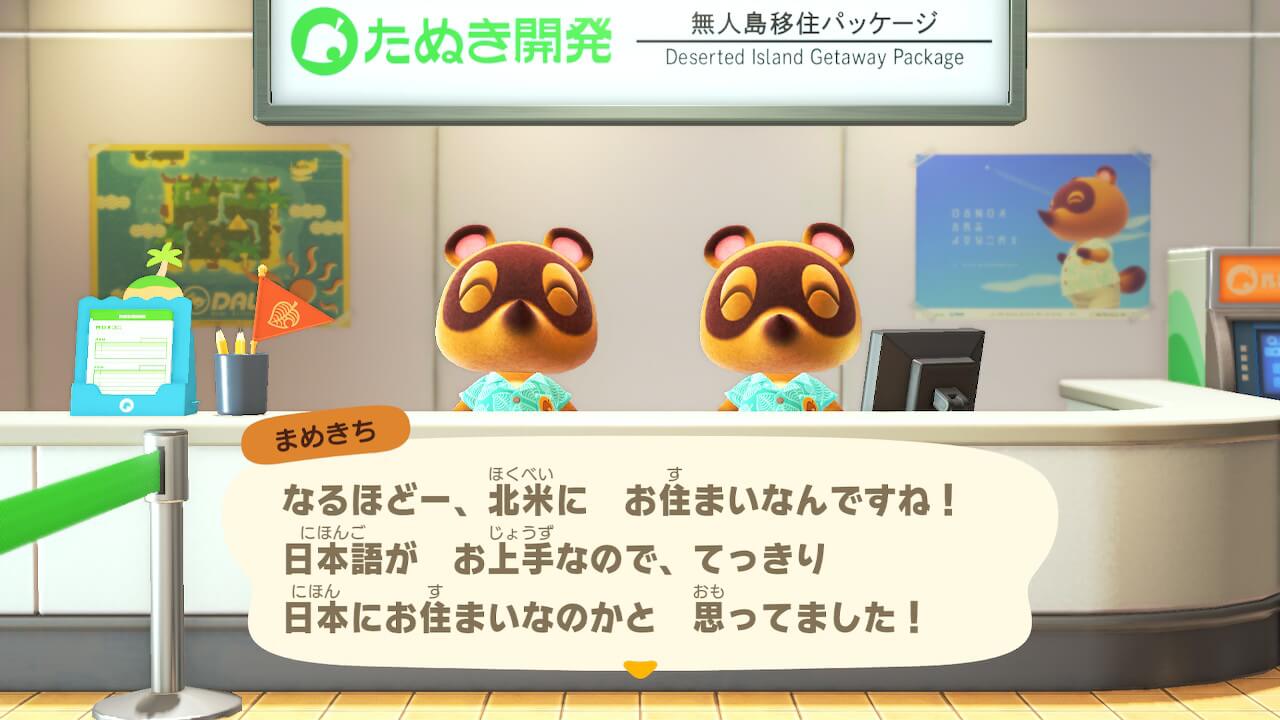 Source: @KertysL (Twitter)
If you're the type of person who likes playing video games, why not try playing them in Japanese to get a feel for the language? Whether it's listening to the cutscenes or reading the instructions and conversations in Japanese, playing through a video game in a different language is a great way to practice. Our writer, Sam, played through I am Setsuna (Ikenie to Yuki no Setsuna) in Japanese to practice hers!
Games like Animal Crossing, Pokemon, and The Legend of Zelda: Breath of the Wild are great for beginners to intermediate learners, as they are intended for a younger demographic. Their phrases are simpler, and difficult kanji often features furigana for those who are unable to read it!
Of course, other games are available if you'd like to practise higher levels of Japanese. You can change the language settings in games like Final Fantasy XV or Persona 5! This will change the menus, subtitles, and voices to Japanese so that you can practice. You can play games at your own pace, giving you ample time to read and understand everything as needed.
There are so many different ways to learn a language - so if you're struggling with your textbook, why not try one of our unconventional ideas! And just remember, everyone learns in different ways and at different paces.
Follow #zenpopjapan
This blog was written by Sam: Sam is a university student interested in everything in otaku culture, from video games to anime. Growing up, she spent several hours in front of the TV watching mahou shoujo shows, and now binges entire seasons of anime within in a few hours. She loves to attend conventions in cosplay and always stops to take pictures of stray cats.