As the months roll by, staying at home can start to get a little boring...but it doesn't have to!
To ease your boredom, we've put together a list of 5 fun Japanese activities and easy Do-It-Yourself projects to do while safely at home!
These craft ideas are easy to make - you don't need to be a DIY-master - and you'll probably already have the materials at home.
If not, check out our current ZenPop Stationery Pack for 10 Japanese stationery items that are sure to inspire you.
You can also pick up one of our previous packs on sale on our sister site, ZenPlus.
Get ready to be inspired by these crafty Japanese activities!
1. Origami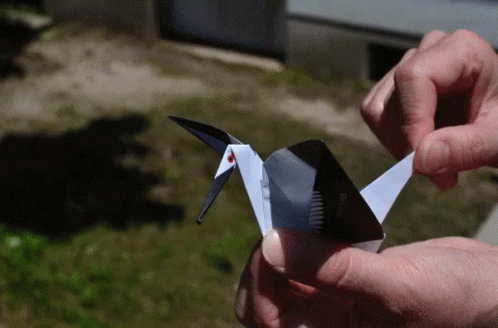 Materials needed: A square sheet of paper
Origami is the art of Japanese paper folding, from the words ori, meaning "to fold," and "kami," meaning "paper."
The most interesting part of traditional origami is that the final piece of art is made without cutting or gluing any other parts of the paper. You can make lots of things through origami, from the basic paper crane, a paper shuriken, or even modern characters, like Pikachu!
We recommend origami because it's extremely easy to get started - you only need a square sheet of paper to begin and you can gradually increase the difficulty of the design as you get better!
Get inspired by the fleeting beauty of Japan's sakura (cherry blossom) season.
origamizuki (Instagram)
Or have fun making a kawaii Pikachu origami.
2. Furoshiki
Materials needed: A large square piece of cloth
Furoshiki refers to a type of wrapping cloth traditionally used in Japanese culture to decorate gifts, or transport different items.
You can wrap boxes or bottles with furoshiki to give away to others as gifts, or even take on fun furoshiki projects that can turn your piece of cloth into a handbag or backpack.
During the Edo period in Japan, furoshiki were initially used to bundle clothes and other personal items when going to public baths. The cloth and way of folding was so useful and versatile that it eventually carried on and became an iconic part of Japanese culture.
There are lots of instructional videos on YouTube that teach how to wrap different kinds of objects.
Or learn from tidying expert Marie Kondo (of the KonMari method) show off her furoshiki skills!
3. Bento Boxes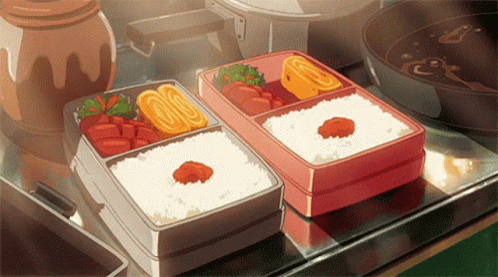 Materials needed: A lunchbox and whatever food you'd like to eat!
There's something so satisfying about seeing food arranged in a bento (boxed meal).
The organized nature of the meal or the amazing ability to make it kawaii with cute shapes or references to popular characters make the food seem so much more appealing!
Typically bento boxes are brought for lunch meals in schools, and the more cute-styled ones that feature characters like Hello Kitty and Rilakkuma are meant for younger children. That doesn't mean that you can't try making one yourself!
You can use very simple ingredients like rice, eggs, and vegetables to make Kyaraben, or "character bento," by molding the ingredients into simple shapes, or cutting shapes to make features.
Check out this fellow beginner making her first bento box!
4. Washi Tape Decorating
Materials needed: Selection of washi tapes (masking tape)
Keeping a bullet journal or diary is a great way to be creative, relieve stress and record your daily life. Washi tape is a beautiful stationery item used to decorate your spreads or break up your page into sections.
Washi is traditional Japanese paper, which traditionally was handmade and hand processed. Washi tape refers to a special kind of "paper tape" or masking tape, decorated with colorful designs and different patterns. Since there are so many different kinds of washi tape out there, the only limit to crafting with washi tape is your own creativity.
Some people use it to decorate planners and bullet journals. Others may even integrate it into their sketches and art projects for inspiration! You could also use it to customize or spruce up a dull looking item in your house (don't worry, the tape will come off!)
raemion (Instagram)
Our friend DrawingWiffWaffles uses washi tape from a previous ZenPop Stationery Pack to create some amazing artwork!
If you're stuck for ideas, this video shows 10 ways how to use washi tape in your bullet journal.
5. Koinobori (Carp Fish Banners)
Materials needed: Paper, toilet roll cardboard, string
Last month (5th May), Japanese families celebrated Children's Day by hanging koinobori or carp streamers out the front of their homes. The streamers represent family: the largest koi fish representing the father, and the smallest often representing the youngest child.
The koi fish banners come from an old legend about a koi fish that swam so far up a river, it reached heaven and became a dragon. When you raise the koinobori to the sky, they often look like they're "swimming" through the air just like in the legend!
We found two DIY koinobori crafts, depending on what materials you have available at home.
Source: Squirrellyminds
Or check out these easy origami carp streamers.
Get Inspired By Unique Japanese Stationery!
We're always look for new inspiration, whether it be online or in real-life!
Get inspired by beautiful and unique Japanese for your next crafty activity or DIY project.
Our Japanese Stationery subscription box includes 10 high quality items from Japan, including paper products, washi tape, stickers, memo pads, writing tools and lots more.
ZenPop's Stationery Pack (July theme: Unicorn Party)
Follow #zenpopjapan
This blog was written by Sam: Sam is a university student interested in everything in otaku culture, from video games to anime. Growing up, she spent several hours in front of the TV watching mahou shoujo shows, and now binges entire seasons of anime within in a few hours. She loves to attend conventions in cosplay and always stops to take pictures of stray cats.