Japanese Stationery Subscription Box - Bonus Item
This month, 30 lucky subscribers will receive a bonus Little Fairy Tale pencil case - perfect to hold all your kawaii Japanese stationery!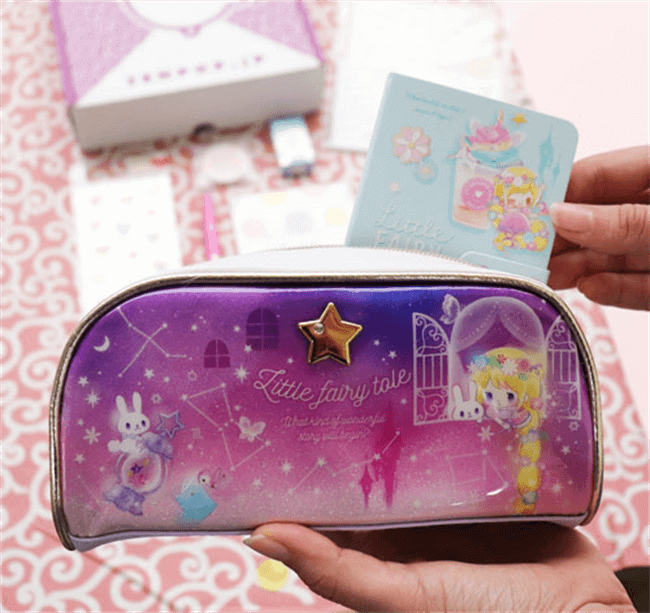 Litle Fairy Tale Pencil Case, featuring Rapunzel
All ZenPop subscribers (existing and new) are eligible to win. The winners will be randomly selected. Simply subscribe to ZenPop's March 'Pastel Fairy Tale' Stationery Pack for your chance to win. Good luck!
Current Pack - Pastel Fairy Tale
Be swept away to a magical land with our Pastel Fairy Tale Stationery Pack!
Fall in love with the colorful notebook and jewel-studded pencil from the 'Little Fairy Tale Story' series. Write your own fairy tale with the delicate letter set and pink Tombow dual tip pen.
Be enchanted by each of the dreamy products, including a mini-schedule pad, Mt Fuji eraser, a special Sanrio item and custom-made ZenPop item.
Live happily ever after with your beautiful Japanese stationery, embellished with fairies, flowers and hearts!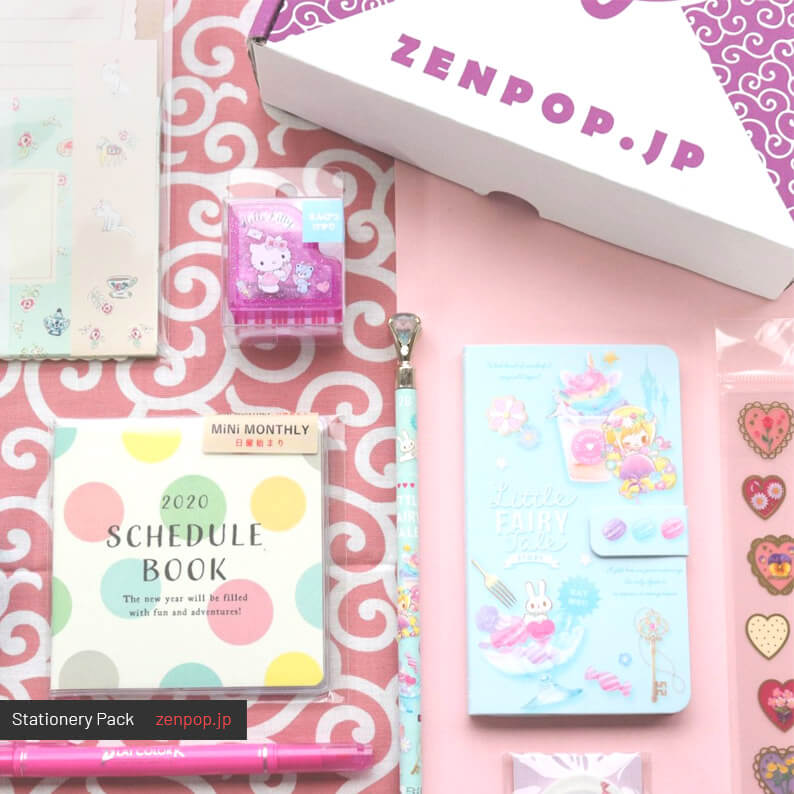 ZenPop's 'Pastel Fairy Tale' Japanese Stationery Pack is available now
Follow #zenpopjapan