If you've been to an Asian store, chances are you've seen Ghana in the sweets section. Ghana chocolate is a popular product in both Japan and South Korea. It is the signature confection of Lotte, a brand that's well-known not only in both East Asian countries but also around the world.
Today, you'll learn about the beginnings of this chocolate bar and some of its most interesting facts. And we won't be surprised if we induce your cravings for sweets after you've read this post.
Is Ghana chocolate from Japan?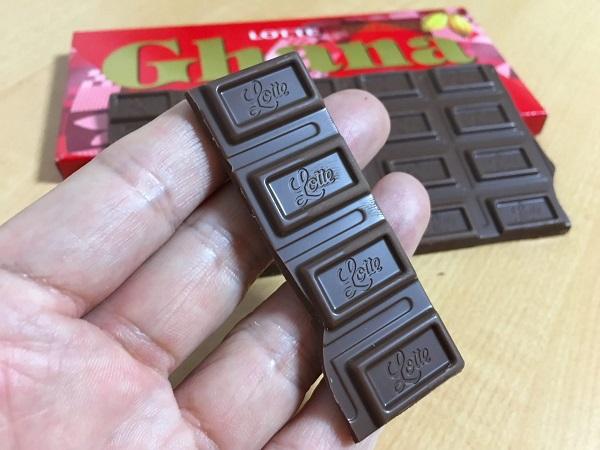 Ghana chocolate (ガーナ) originated in Japan. Its manufacturer, Lotte, is a small candy and chewing gum maker established in 1948 by Korean businessman Shin Kyuk-ho in Tokyo.
The company decided to release its signature chocolate. So why is it called Ghana chocolate? Lotte was inspired by the West African country, Ghana, where cacao trees are abundant. Hence, the name.
Ghana is the world's second-largest exporter of cacao beans. Japan imports about 70% of this country's cacao produce.
More than a decade later, Lotte launched the product in South Korea. Today, Ghana chocolate bars are being manufactured in both countries. They remain popular in both countries.
Since Lotte went global, these chocolate bars are being sold worldwide. Aside from Asian stores, it's possible to find them in your local supermarkets or your favorite online shops.
Ghana Chocolate Price
In Japan, a bar of Ghana chocolate costs about 130 JPY. If you're purchasing it in your country, the price will at least be doubled.
What is Ghana chocolate made of?
Before we discuss the ingredients of Ghana chocolate, it's important to know that this chocolate bar is available in different varieties. Let's take a look at each flavor and what they're made of.
Ghana Milk Chocolate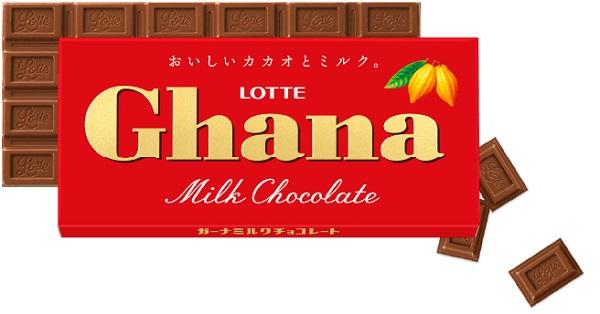 Lotte prides itself on creating melt-in-your-mouth chocolate that balances carefully selected cacao beans and smooth milk. A box of Ghana Milk Chocolate weighs 50 grams.
As you would expect from a milk chocolate flavor, it comes with sugar and whole milk powder. It combines cacao mass with cacao butter. Its melting properties come from its varieties of vegetable oil. Soy lecithin and artificial flavoring are also included. These are pretty much the ingredients of the different flavors, but with varying levels of cacao.
Ghana Black Chocolate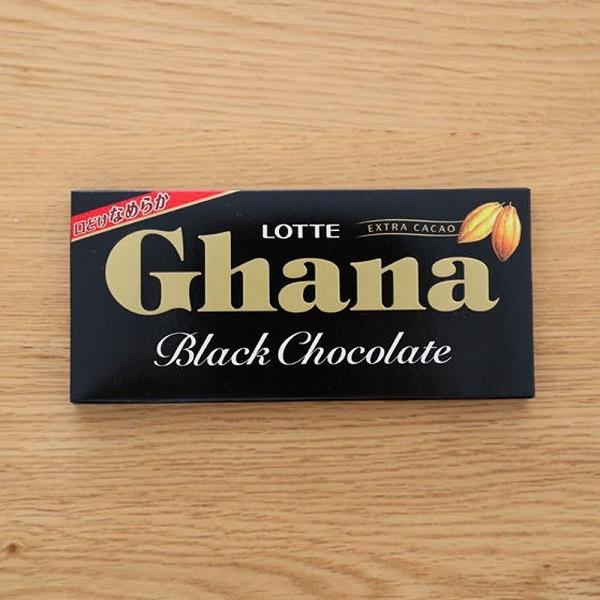 Seen on the box of Ghana Black Chocolate is a 50% cacao label. So it's healthier than your regular chocolate (given you consume it in the right amount). It has the same ingredients as the Ghana Milk Chocolate but has a greater amount of cacao. According to Lotte, this dark chocolate has a full-bodied aroma and rich taste.
Ghana White Chocolate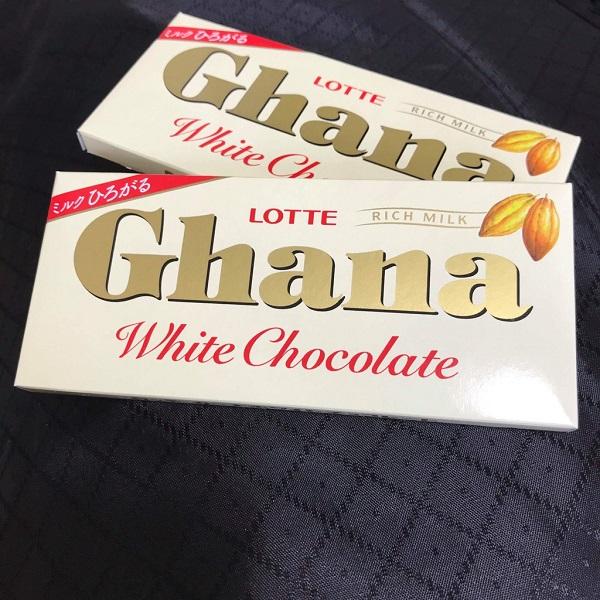 Lotte creates chocolate with creamy and milky goodness in its white chocolate variant. Even if it's white chocolate, it still contains cocoa butter. Milk is the dominating ingredient.
Ghana Roast Milk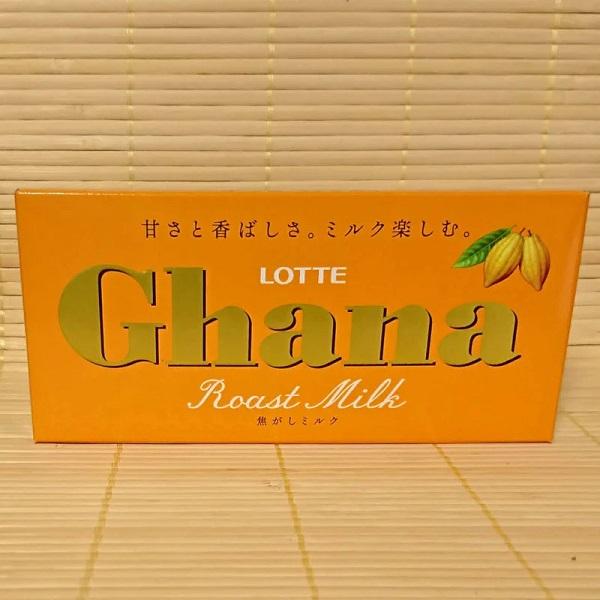 Lotte offers their Ghana chocolate bar in a unique Roast Milk flavor, Roast Milk. The rich-flavored chocolate has hints of cocoa and a pleasant aroma of scalded milk. Its ingredients include a high amount of full cream milk.
Ghana Pink Chocolate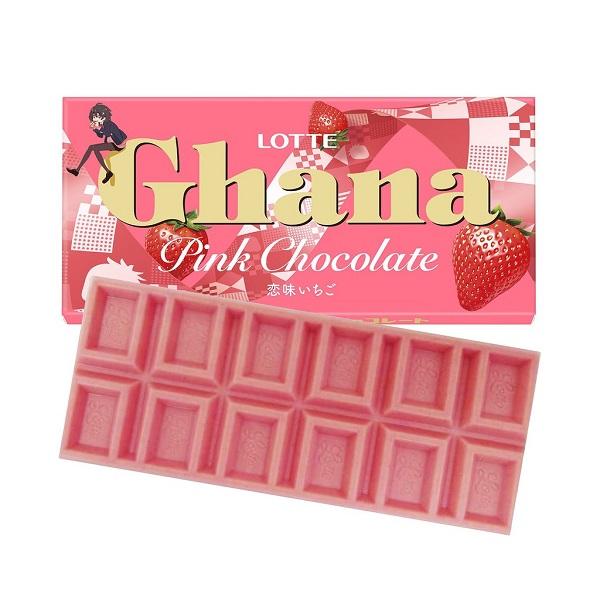 If there's milk chocolate, dark chocolate, and white chocolate, you can expect that the chocolate manufacturer will also offer a strawberry-flavored treat. Lotte caters to fruit and milk lovers with the Ghana Pink chocolate. Its key ingredient is the strawberry powder, creating a sweet-sour taste in your mouth.
Other Ghana Chocolate Treats
Aside from these regular flavors, Lotte created delicious combinations, which include a Muscat with chocolate and a biscuit with chocolate.
Lotte's Chocolate-Making Process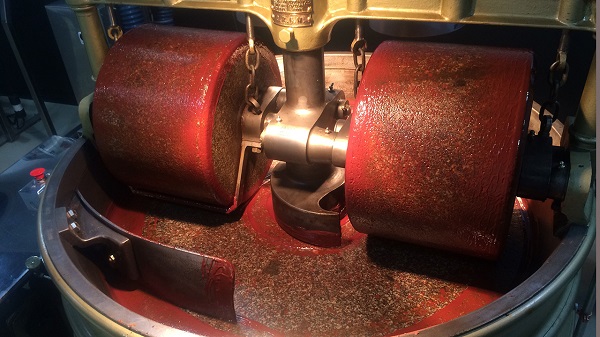 The aroma and flavor of chocolate come from cacao beans. The farmers use organic methods to grow the trees.
Before the raw material is processed, the unnecessary matter is removed from the cacao nibs. Afterward, the nibs are roasted to bring out the fragrant aroma of the cacao.
Every solid ingredient that goes into the Ghana chocolate is micro-grinded until they're about 1/40th the size of the cacao nibs. This is the reason why Lotte's chocolate can easily melt in the mouth. The chocolate is also kneaded to remove its impurities.
The liquid chocolate is poured into a mold that features 24 blocks. It is then cooled down and turns into a shiny chocolate bar.
The Packaging of Lotte's Signature Chocolate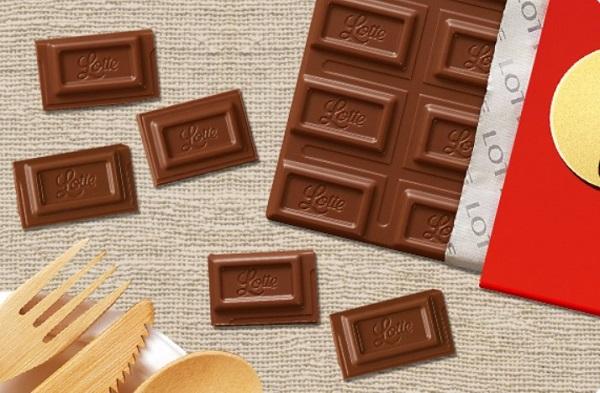 Lotte's Ghana distinguishes itself from the rest with its logo with the use of big golden letters. The chocolate is wrapped in aluminum foil to preserve the chocolate bar and protect it from the elements.
It is then encased in a box, which maintains the shape of the bar. With the box serving as the outer protection, you can carry your chocolate around. Place it in your bag before you go you work or school so that you'll have a sweet treat after your meal.
How Lotte's Ghana Can Be Used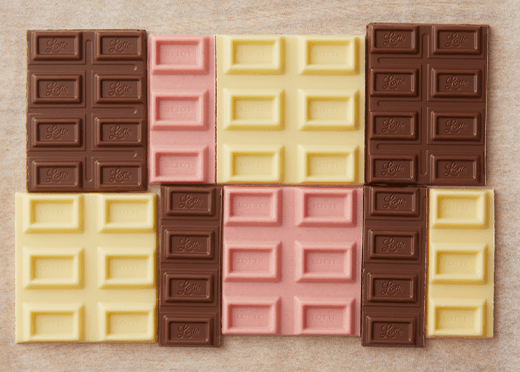 Do you have simple chocolate recipes in mind? The good news about Ghana is that you can add Ghana to some dessert recipes because they melt well.
Here's an easy chocolate bark recipe.
On a sheet of parchment paper, arrange Your Ghana Milk Chocolate, Pink Chocolate, and White Chocolate as shown in the picture below: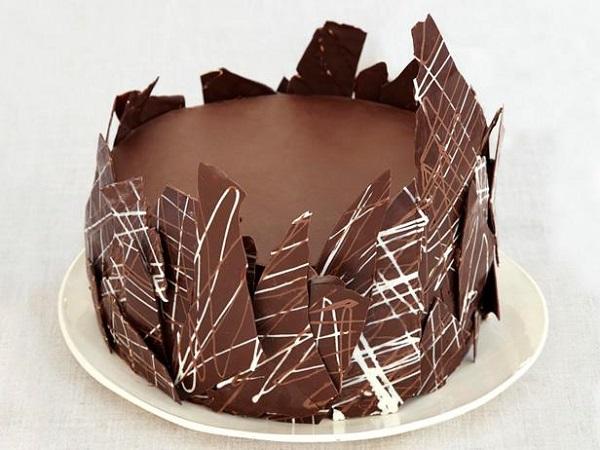 Heat your chocolate bars in a microwave oven. For 500W microwave ovens, heat for about 80 seconds. If you have a 600W oven, set it to 50 seconds to one minute.
Now that you have melted chocolate, get a toothpick and mix it to create a marbled design.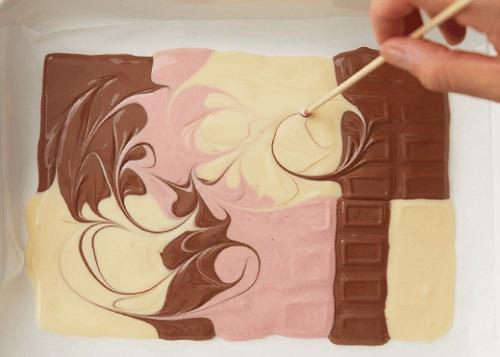 Let the chocolate cool then place it in your fridge.
Once hardened, break them into the size of your preference. Bite-sized pieces are the ideal size. Eat them as they are or add them as decorations to cakes and other desserts.
Is Ghana Chocolate good?
Ghana Milk Chocolate commercial
Lotte's signature chocolate wouldn't be enjoying its popularity worldwide if it weren't for its quality. Internationally, the competition of brands offering chocolate is tough. But Ghana manages to rival Swiss chocolates, which are considered among the best.
What makes it a winning chocolate is that Ghana tastes just right. A lot of candy bars will overwhelm your tongue with sweetness. But that isn't the case when you eat any Ghana chocolate.
Eat a block of Lotte's signature confection, and you'll be treated to a velvety texture with melt-in-your-mouth goodness. It also has a generous amount of flavors that will cater to everyone's taste. If you prefer an overpowering cocoa taste to a sweet, milky bar, choose the flavor with a higher percentage of cacao.
Go grab a Ghana chocolate if you're in a supermarket looking for the next best sweet treat from Japan!