Japan is home to many luxurious fruits and the Ruby Roman Grape is one of them. These grapes are grown only in Ishikawa prefecture in Japan and are possibly the most expensive type of grapes in the world. The ridiculous price is because of their flavor and size. Let's face it, Ruby Roman grapes are the largest grapes in the world, being almost as big as a ping pong ball. I mean, if people can grow grapes to that size, then it's probably worth every penny.
This may or may not come out as a big surprise, but Japan is currently one of the leading producers of grapes. Most of Asia gets its grapes transported from Japan. The exports of grapes have continued to grow over time and have recently taken the place of apples as the second most exported fruit. In this article, you will learn why the Ruby Roman grapes are so special and if they are worth it.
How Much Does Ruby Roman Grapes Cost?
During auctions, the grapes can get as expensive as $12,000. In markets, a bunch can cost from $100 to $300.
Brief History of the Ruby Roman grapes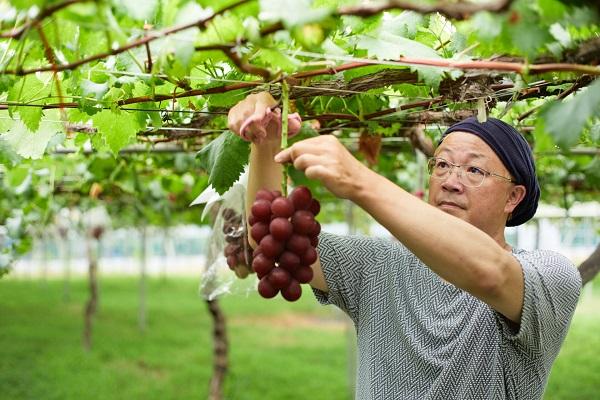 It all started in 1995 when a group of grape farmers set out to produce a new type of large grape. They went on to plant over four hundred different experimental grape vines. Out of all of these vines, only 1% produced red grapes, and only 1 became a breakthrough. What is peculiar is that the grapes manifested naturally and weren't grown under strict scientific conditions. Ruby Roman grapes are a cross between an enormous black grape and red grapes.
In Japan, to kick off the sale of a new harvest of fruits, they are auctioned instead of sold at the regular market price. Ruby Roman grapes became a sensation in 2008 as the most expensive grape in the world when a bunch weighing 700 grams sold for 10,000 yen which is $910. The fame grew when in 2016, they also sold for 1.1 million yen ($11,000). In 2020, the grapes sold for $12,000.
What Is Special About Roman Ruby Grapes?
As stated earlier, a lot of effort and cutting-edge agricultural science and technology went into growing this particular variety of grapes. They are grown in special greenhouses where the temperature is carefully monitored and kept at a certain level. The amount of light also plays a role in the growth of Ruby Roman grapes as it affects the coloring. Too little light might cause the grapes to fail to yield a bright red color that is associated with Ruby Roman grapes. Additionally, fertilizers are used constantly as they grow and the vineyards are specially cared for.
All these factors and more make Ruby Roman grapes extremely unique, as there is no other variety in the world that is as large or glorious as Ruby Roman grapes. There are stringent rules in place that ensure that only a particular standard of grapes makes it to the marketplace. So despite the fact that it is grown only in Ishikawa prefecture, Japan, not all of the grapes grown will be available to be bought on the market. Only the best are commercialized so scarcity has caused an increase in the price of the grapes.
What Do Ruby Roman Grapes Taste Like?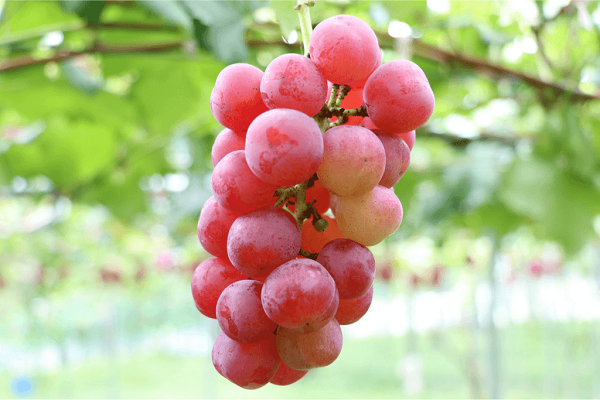 People that have tasted the grape attested to the juiciness and magnificence of its taste. With such careful care, it is no surprise that the grape is probably the best in the world. Each grape is required to weigh at least 20 grams, be above 30 millimeters in diameter, and have over 18% sugar. These grapes are thoroughly and carefully inspected before they are distributed or sold in any supermarket.
Other Types of Grapes in Japan
Delaware grapes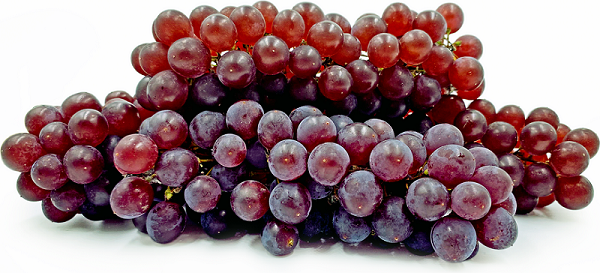 These are popular small red grapes. They are the most popular breed of grapes in Ishikawa as most grape farmers grow them. Delaware grapes were originally produced in the United States then Asian farmers took to it. Delaware grapes lasted as one of the most popularly sought grapes globally.
Pione Grapes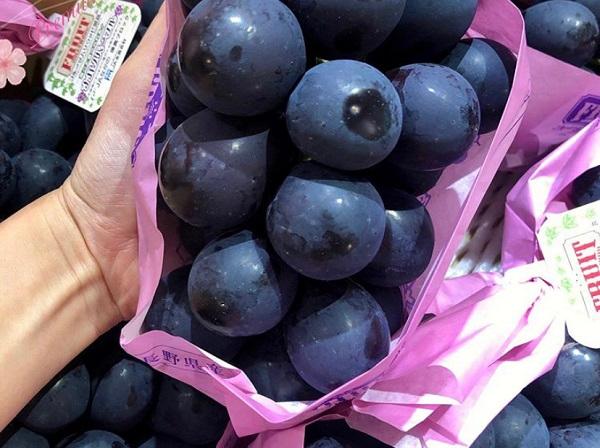 They were created in the Shizuoka prefecture in 1957 by Hideo Ikawa. This particular breed was created from kyoho and Cannon Hall Muscat grapes. Cannon Hall Muscat grapes are white grapes that were said to have been grown in Greece and must have been transported in 1813 by a man named John Spencer Stanhope. Pione grapes are larger and are mostly seedless. They're grown in Okayama, Hiroshima, Nagano, and Yamanashi prefectures. Pione is also popularly used in making Rose wine.
Kyoho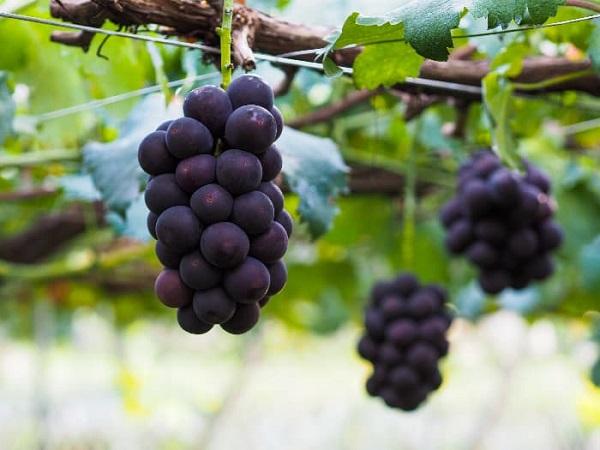 This is a red hybrid variety of grapes that quickly took the place of Delaware grapes because they were larger and were generally of higher quality. The fruits are a dark purple color, close to black. It has a lot of sugar content with juicy flesh. It tastes really sweet but is mildly acidic. They were developed by a young breeder named Yasushi Oinoue in 1937. Kyoho means "big mountain peak," a fitting name when you consider how large kyoho is. Kyoho is currently the most common variety of grapes in Asia, and it is mostly grown in China and transported to other countries, including the United States of America.
Different Tiers or Classes of Grapes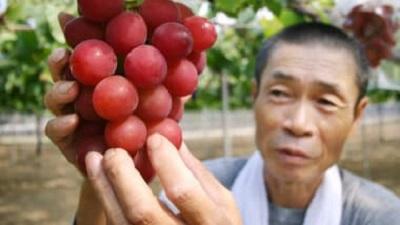 Superior Grapes meet the above standards and are considered 'worthy' enough to be sold. These make up about 90% of all the Ruby Roman grapes that are being sold. They are usually priced between $90-$140 in the supermarkets where you can find them.
Special Superior Grapes make up almost 10% of the Ruby Roman grapes being sold. Special Superior Grapes are the category of grapes that have surpassed the standards that have been given already. They are redder, better shaped, and significantly larger than superior grapes. These normally go for between $140 to $450.
Premium Class grapes are superior to special superior grapes. In order to qualify for premium class, each grape needs to weigh 30 grams, and a bunch needs to be over 700 grams. Premium-class grapes need to reach a certain level of perfection to qualify, and when they do, they can be auctioned for up to $12,000.
In Summary, Ruby Roman grapes are some of the most precious grapes in the world. Of course, it would certainly be worth trying if you can afford them. Though some people have taken to consuming grapes as though they were some common snacks, grapes have been known to be offered as luxury gifts to loved ones.
If you want amazing juices and snacks from Japan, check out our ZenPop Snack Box for awesome deals. Click here!