1. Fruit Sharpener
Fruit shaped pencil sharpener! Get one of four types, either watermelon, dragon fruits, orange and tomato. It's small enough to put in to your pen case!
2. Sticky Marker To Do List
Animal sticky notes that you can write your To Do List. You should carry this with your notebook or schedule book to keep what you have to do in your mind!
3. Stickers
Cute stickers from AIUEO. AIUEO is a group who are creating Zakka in Kyoto. You will get one of three patterns of sticker, which is all charming.
4. Cute Mini Letter Set
Mini letter set with cute characters!! This letter set comes with letter paper, envelope, and some stickers. Enjoy writing letters and communicate with your friends.
5. Cat Pen
Black ink pen with precious cat on the top of it. There are four kind of face of cat, laughing, kissing, doing a wink, and normal face. Enjoy writing with your cat!
6. Tombow Playcolor Dot Pen
Pretty new item from Tombow which started to sell on late October 2017!!! You can make a stamp of dot with this pen and draw some motif with it.
7. Sticker File
Very useful sticker file. You can keep your stickers neatly by putting it in this file. Can store large stickers in front cover pocket and small ones in 3 small pockets with cover.
8. Manet Washi Tape
Creative washi tape made in Japan! Every pattern is designed by watercolor. This might the reason why you can feel elegacy from this washi tape.
9. Planner Sticker
Cute planner sticker designed by Japanese illustrator, Shinzi Ktoh. You can repaste it even if you paste once. Decorate and make your schedule book more cute.
10. Sanrio Memo Pad
Memo pad of Rilakkuma or Sentimental Circus from San-x. Rilakkuma is one of the most popular character in Japan and Sentimental Circus is relatively new characters which is famous among young women.
11. Sakura Pencil Set
Most general pencil from Sakura Color Products Corp. This pencil is the best for people who do not use pencil usually because it has anti-skid function so that it would be more easier to grip it.
12. Zebra EZ Optix Highlighter
Highlighter from ZEBRA! The biggest point of this highlighter is that you just have to pluck both sides of the cap to open it.
13. Fruit Sticky Notes (Subscription Bonus)
Cute fruit sticky notes for bonus item! This is creative sticky note which printed like a fruit cross-section. One of eight fruits was included in your pack.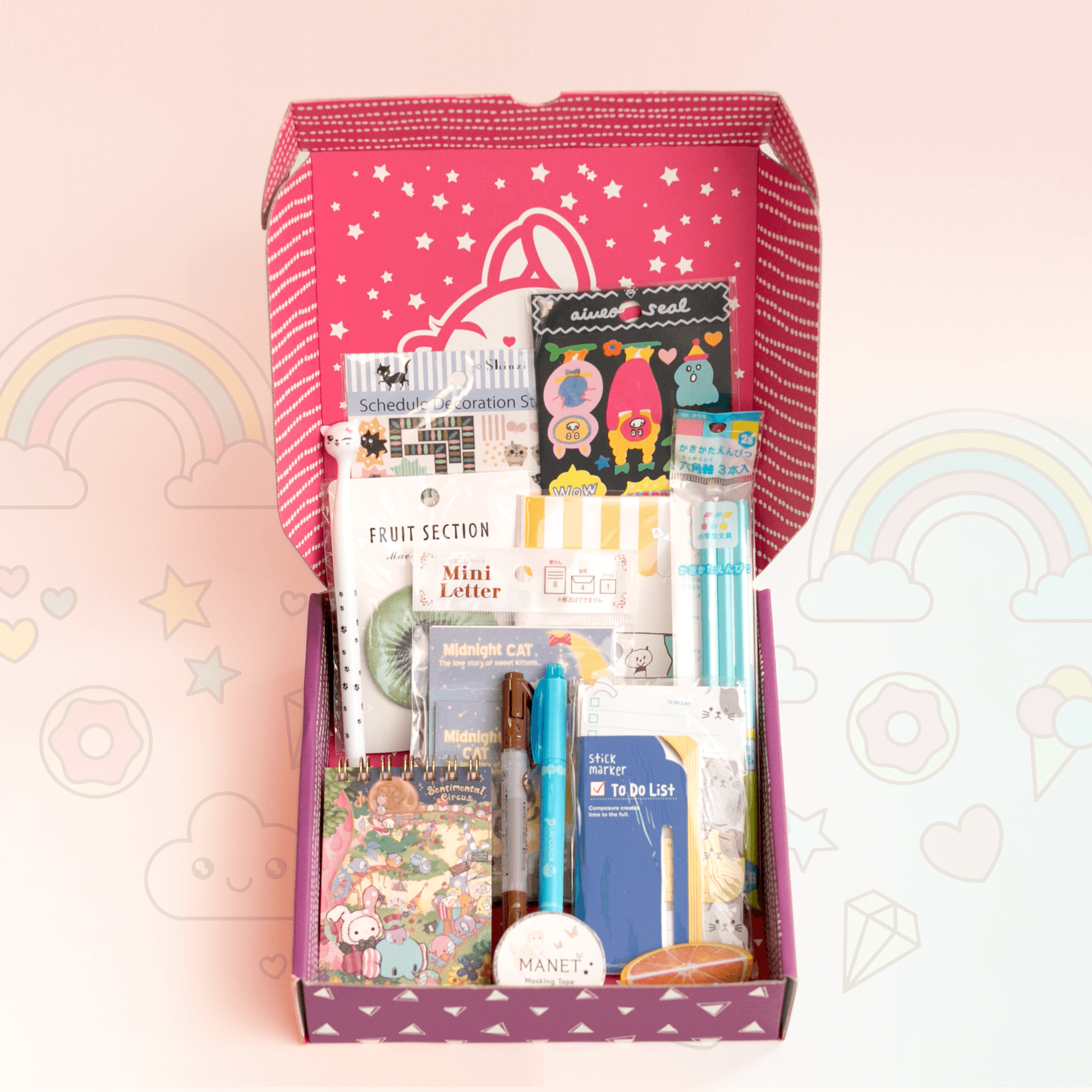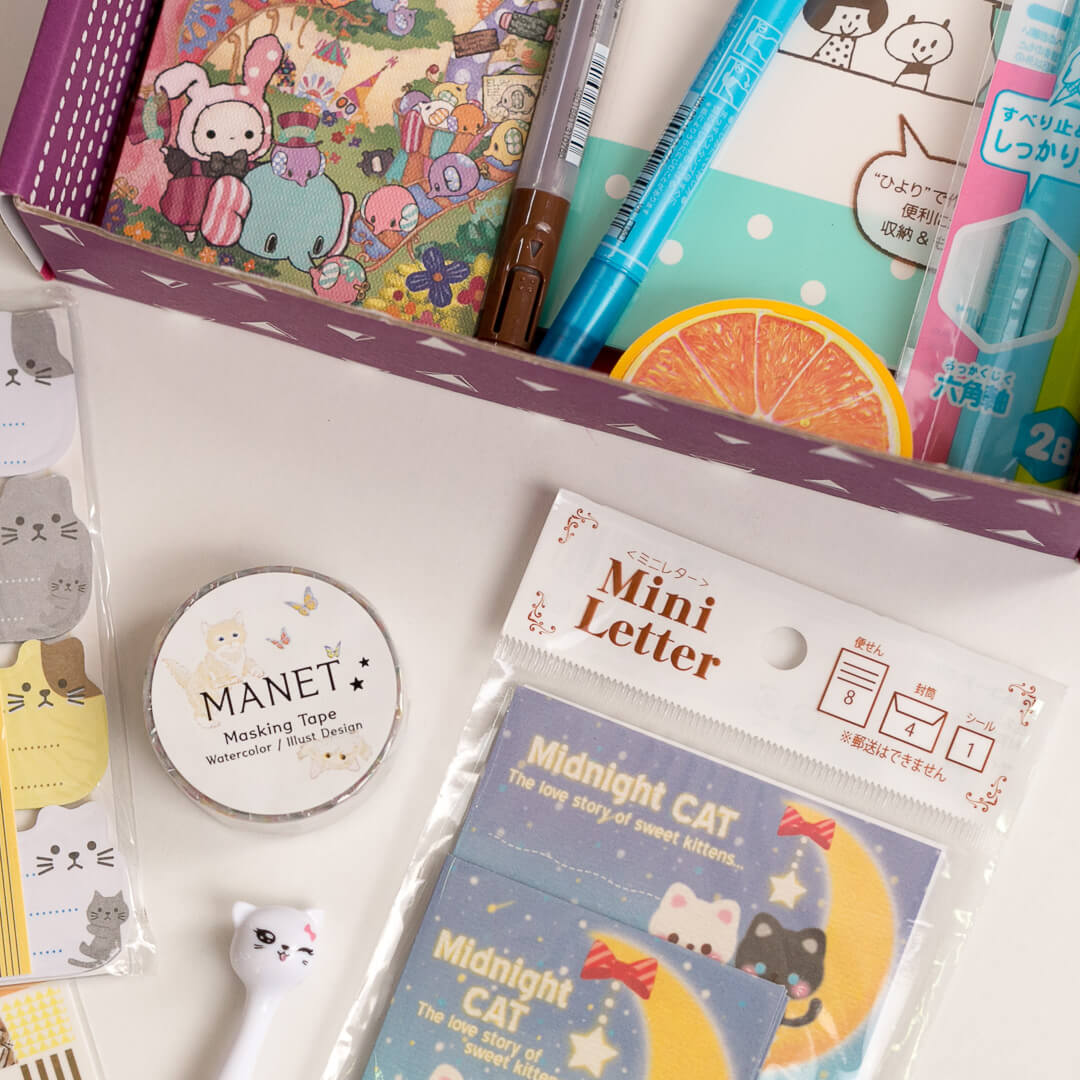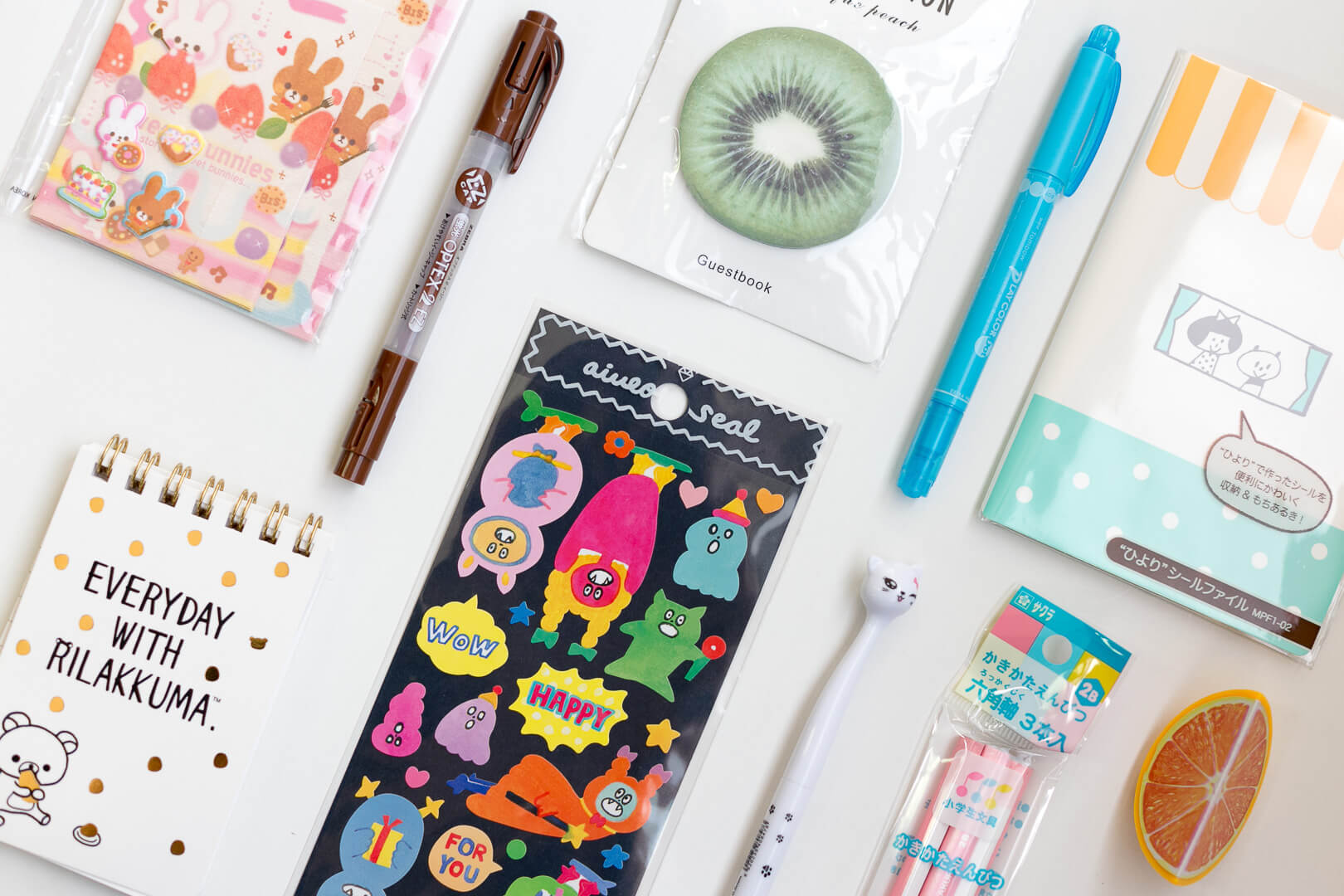 ***Selected previous packs like this one are available for purchase on ZenMarket. Check out the shop now!***