The Japanese are fond of their writing products and stationery and that includes stickers. Students use them to prettify their notes at school while hobbyists and professionals make their planners personalized and stylish.
And let's not forget that humans are highly visual creatures. So supplementing notes with stickers will help you remember things better.
Japanese stationery brands deliver so much variety when it comes to stickers. Whether you need stickers for highlighting important facts on your notes or for making your planner kawaii, you will surely find ones that will suit your taste and requirements.
So if you want to get original stickers from Japanese brands, explore your options with this list that we've made for you.
Midori (ミドリ)
Midori is a stationery brand producing a variety of paper products and other items. They offer different kinds of notebooks, clear folders, stickers, extra small office equipment, and more. The company prides itself on bringing color to the lives of people with design-focused products.
Here are some of their top-selling diary stickers:
Talking Stickers Cat Patterns (おしゃべり ネコ柄)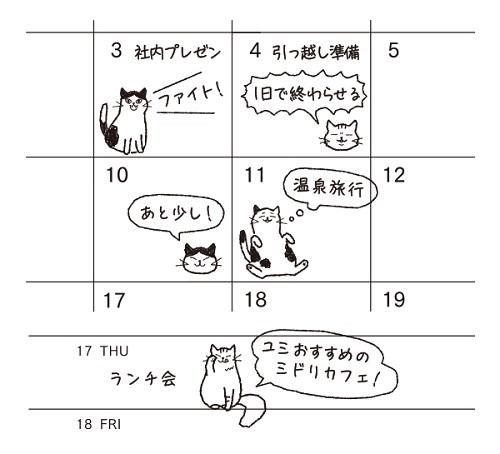 People who love cute felines will appreciate this sticker by Midori. The cats in this set look like they're talking.
So if you're going to use this set for your notebook or planner, you can place speech balloons near the felines. It's a fun way to plot schedules and make your planner livelier as it looks like the cat is reminding you what you need to do for the day.
Green Patterns (カラー 緑柄)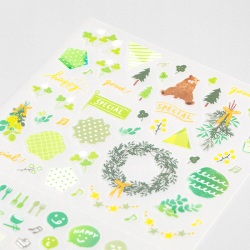 The color green creates a healing effect. It reminds you of relaxing nature.
Midori's green pattern stickers create a sense of unity when you decorate them on your notebook. The patterns are nature-themed, using images of forests and plants. Complement the stickers by adding designs using colored pens, washi tape, and colored markers.
Ojisan Patterns (オジサン柄)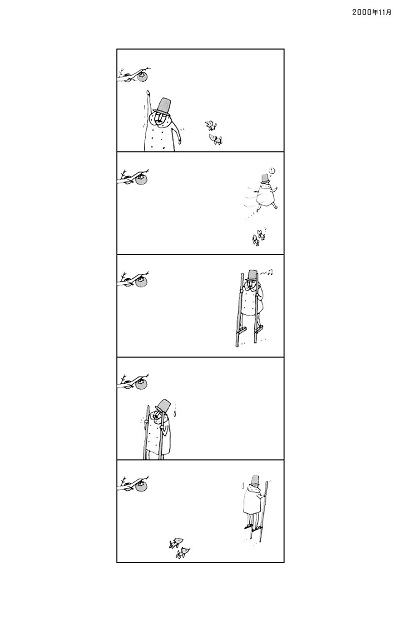 Midori owns a character named Ojisan. Pocket stickers featuring his design were first released in 1995. Despite being created during a time when mainstream stickers had designs of cute animal characters, he gained many fans.
Ojisan stickers are ideal for planners. They have designs that represent different events, including birthdays, paydays, dates, and drinking parties.
Bande Sticker Rolls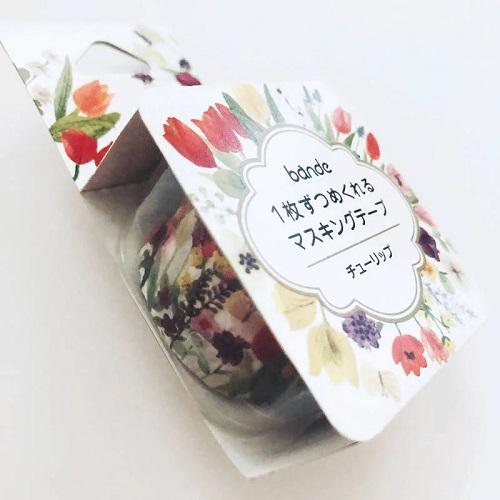 Bande is a stationery brand specializing in washi stickers. The roll design allows you to decide how many stickers you can use, because each segment separates from the roll. You may use them individually to add sweet embellishments to planner and diary pages or combine several of them to create a pretty bouquet.
People whose schedules constantly change can benefit from Bande's sticker rolls. They can be easily removed and reapplied to your planner. Use individually to add adornments to your planner and diary pages, or use several to create a beautiful bouquet. Learn more about the different types of Japanese stickers.

Mind Wave (マインドウェイブ)
Mind Wave is a sticker brand that acquires licenses from artists to publish their works as stickers. Some of the works they acquired include the ones by Yasuteru Ogoshi (the artist behind a cute Shiba Inu character named Shibanban). They have a variety of charming and unique designs out of their regular selection.
Heart and Star Selection Stickers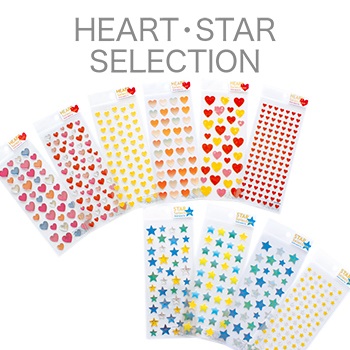 Mind Wave offers a collection of heart and star stickers of different colors and sizes. They have pop-up stickers, which give a 3D effect to your journal. They have pastel-colored, metallic, and glitter stickers, which will suit different themes.
Seasonal Stickers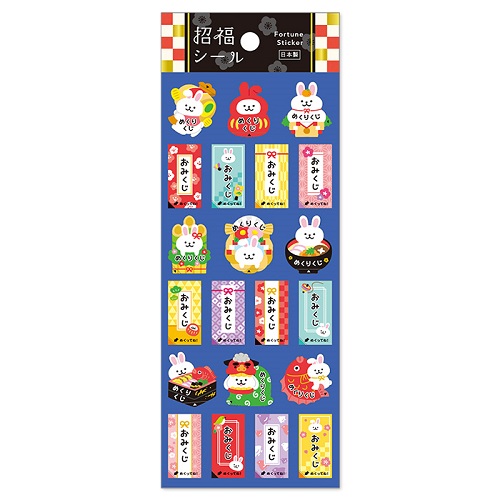 Japan celebrates a number of holidays and the changing seasons. Whether you have a creative project that involves all four seasons or you want a journal featuring the themes of spring, summer, fall, and winter, check out Mind Wave's seasonal selection.
The brand features characters wearing themed costumes, illustrations of items you only see on specific holidays, seasonal food, and more.
Character Stickers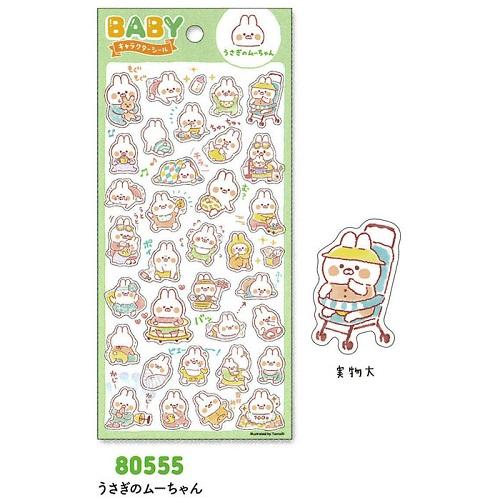 Mind Wave's character stickers are ideal for people who love kawaii-themed designs. From cute animals to anthropomorphized food, the brand offers plenty of choices.
G.C.PRESS
G.C.PRESS believes that while the means of communication are becoming diverse, the warmth contained in written letters deepens the connection with our loved ones and enriches our lives.
The stationery company established in 1979 has been and continues to create stickers with elegant and sophisticated designs. Their guiding principle is to preserve the culture of writing letters and sending one's feelings.
G.C.PRESS mostly produces stickers specifically designed for letters. But their elegant designs are also great for designing notebooks and other creative projects. Their stickers come with unique textures and are mostly neutral and pastel-colored.
Gratitude Stickers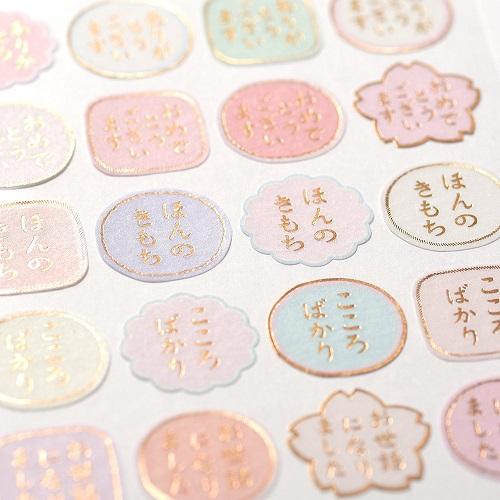 For the Japanese, showing appreciation can be done in any situation. Giving thanks is often done in professional settings. Politeness and gratitude are part of their culture. That's why G.C.PRESS offers stickers that express appreciation.
The brand's gratitude stickers feature soft colors that convey feelings of warmth and gentleness. They come in die-cut shapes, which include circular, rounded square, flower-shaped, and cherry blossom-shaped. The messages are enclosed in a border that uses gold foil.
Rabbit Stickers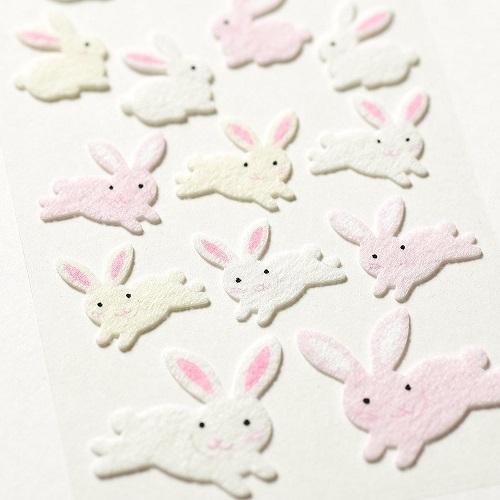 Rabbit designs often express cuteness. So if you're looking for an elegantly cute sticker, G.C.PRESS's rabbit stickers are an excellent choice. Since they come in different sizes, you can add a mother-and-child design.
Including these stickers in your letter is equivalent to wishing luck to a person this year 2023 and all other years of the rabbit zodiac.
Snow Crystal Stickers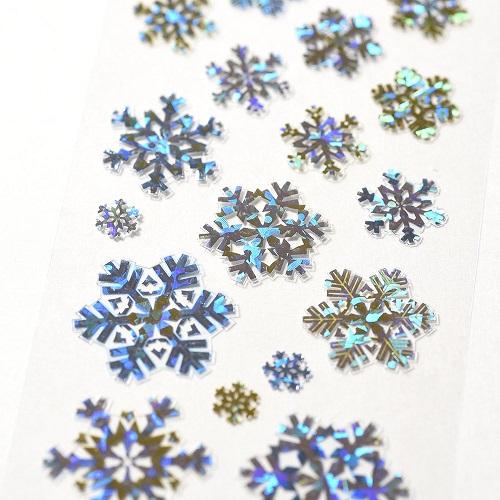 Seal your Christmas letters with the snow crystal stickers by G.C.PRESS. It features a shimmering snow design on a hologram base. It's also great for your winter and Christmas-themed scrapbook and journal pages.
Okuyama (オクヤマ)
Okuyama, established in 1982, was initially an importer of stationery from North America and Europe. But in 1995, it began to manufacture stationery products, including stickers. The company not only produces stickers that are "kawaii," but they also add elements that are artistic and beautiful. It offers both imported and locally designed stickers.
Washi Paper Stickers

Okuyama's washi stickers are very colorful. The brand offers tons of themes including Christmas, nature, food, seasons, animals, traditional Japanese designs, and many more.
Sakura Stickers

If you think about sakura petals, they're mostly pink. But Okuyama elevates the design of this Japanese symbol by adding sparkles. They also come in different shades of pink.
Conclusion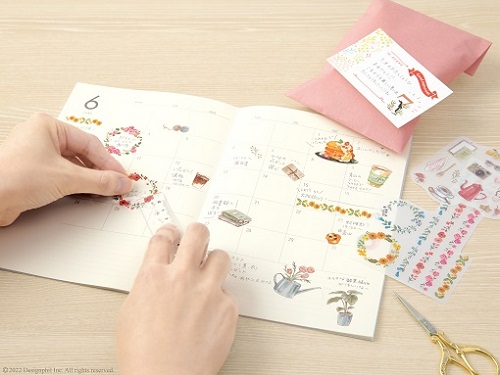 What we've featured in this list are just some of the best and original stickers from Japanese stationery brands. If you explore the country's department stores, you'll be amazed at the sheer number of designs.
Whether it's for your personal use or will be given as gifts, you'll find original stickers from Japan that will cater to everyone's style and preferences.
So go ahead and explore the wonderful world of Japanese stickers and find the perfect ones for your journal, notes, and planners! Get started with your Japanese stationery box subscription from ZenPop!