There are SO many reasons we love Japanese stationery SO much!
However, if we had to tell you our top three, we'd say we love Japanese stationery products because:
The designs are always so

kawaii

(cute)

They are unique and often innovative

They are really convenient and practical
Kawaii Stationery from Japan
Every month, we include 10 of the very best stationery products in our Japanese Stationery subscription box.
One of the ways we do this is by working with local and bespoke Japanese stationery brands.
In this month's Sakura Japanese Stationery Pack, we're really excited to have included three cute items from a local stationery company's 'Little Garden' series.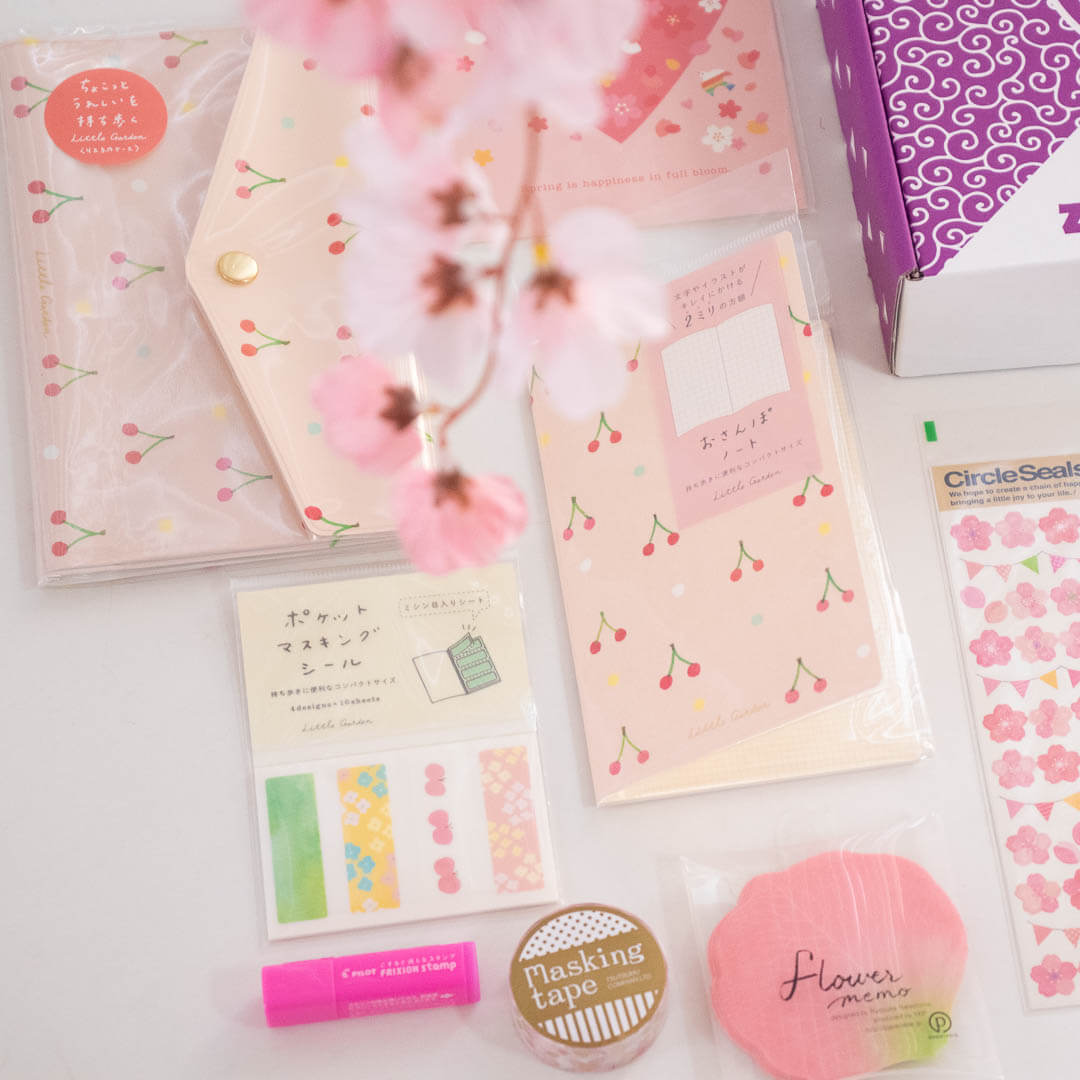 Ryu-Ryu 'Little Garden' series items are included in April's Sakura Japanese Stationery Pack
Introducing Local Japanese Stationery Brand: Ryu-Ryu
Ryu-Ryu has been designing and manufacturing stationery for over 30 years!
Their small team of designers and artists create some of the cutest stationery designs we've seen!
What we love is that not only are all their products designed in Ashiya, Hyogo (near Osaka), but they are also all made in Japan!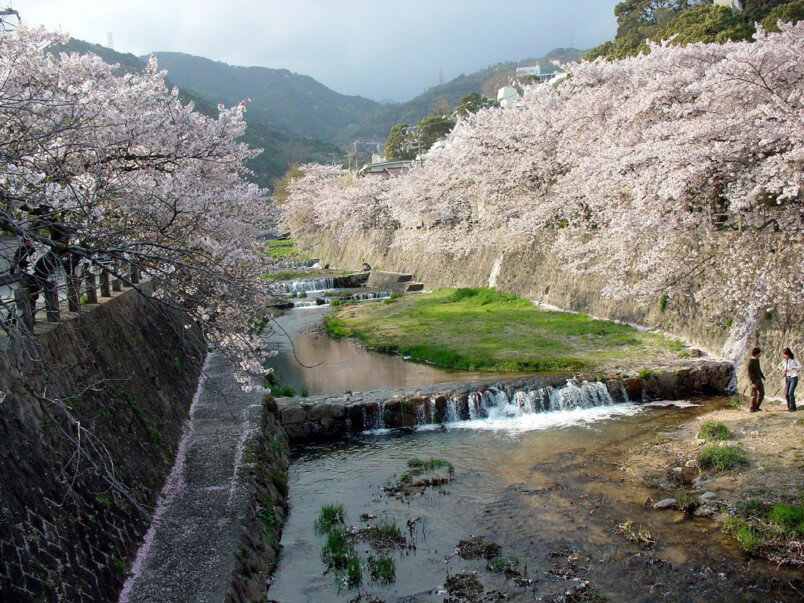 Ashiya is beautiful during sakura (cherry blossom) season!
Q & A with Ryu-Ryu
Yumiko-san recently visited Ryu-Ryu's office and translated her chat from Japanese to English for you (thanks Yumiko)!
1. How often does Ryu-Ryu release new products?
There is no set schedule for us to announce new products. However, agendas, calendars, pochi-bukuro (Japanese-style envelope) for the New Year, and nengajo (New Year's greeting cards) are seasonal items so they have set release dates. Also, we always plan to produce new stickers for summer, spring and the Christmas season.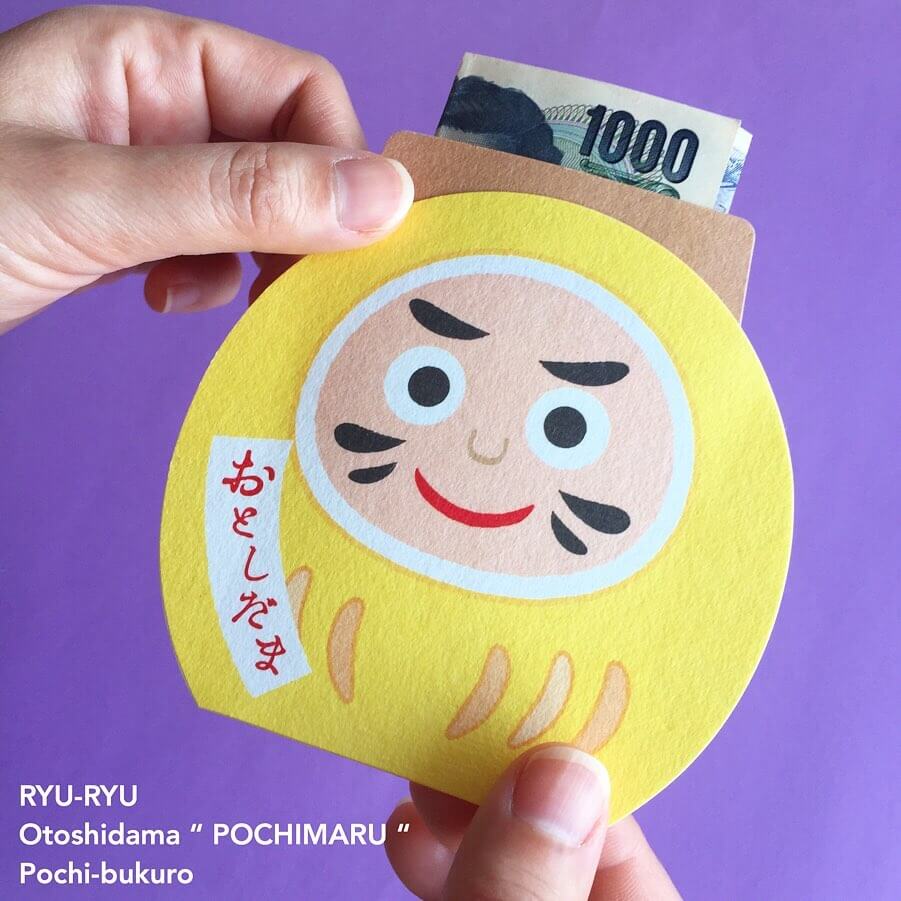 A pochi-bukuro (Japanese-style envelope) for Otoshidama. Source: Ryu-Ryu (Instagram)
2. Is everyone that works at Ryu-Ryu a stationery addict?
We have five in-house designers and we also work with a few freelance artists. We have 21 employees in total, including marketing, sales and office workers...and we all are stationery professionals!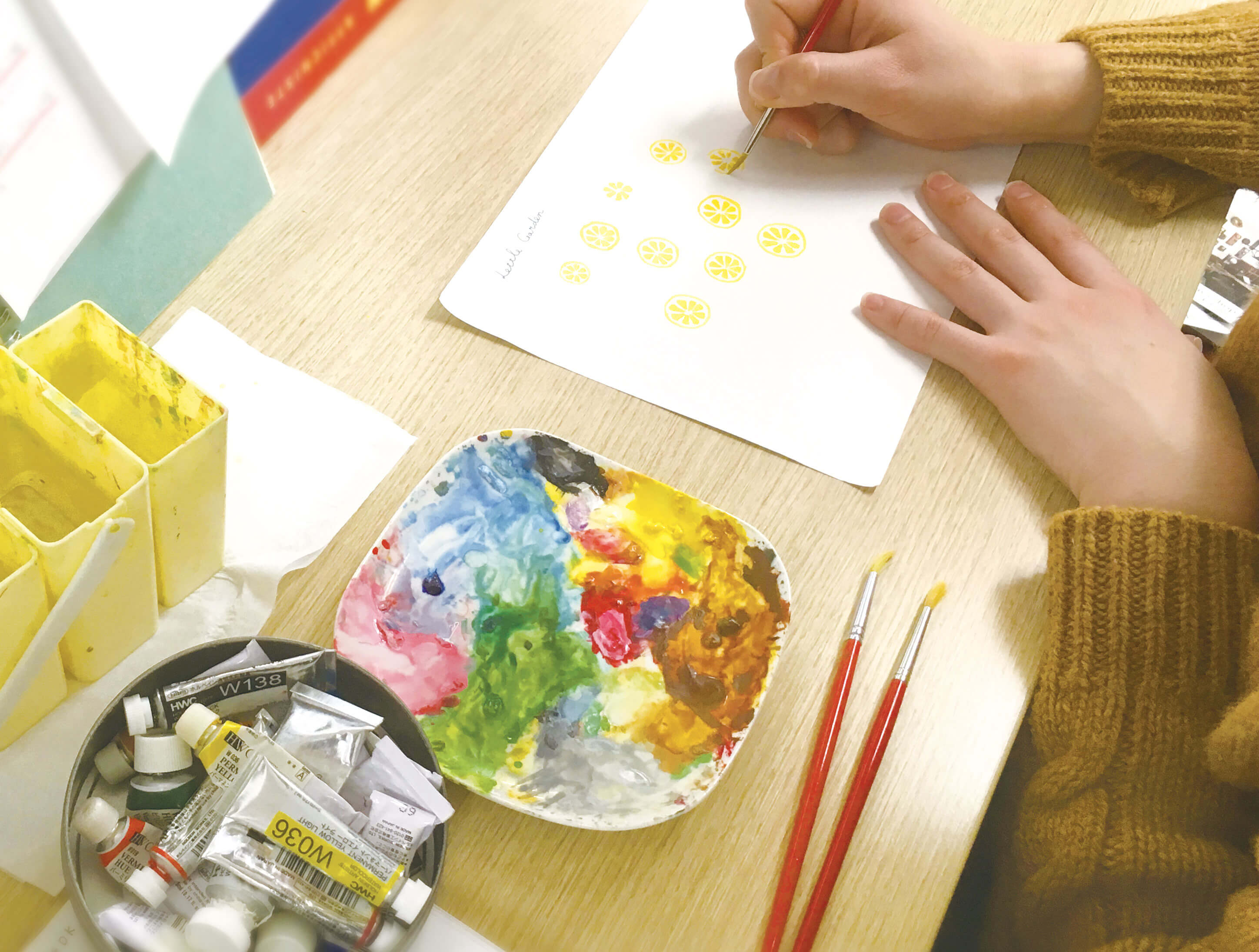 An artist works on a new Ryu-Ryu stationery design
3. Ryu-Ryu also owns a very popular pasta restaurant in the Kansai area! Why did you start making stationery too?
About a decade after our spaghetti specialty restaurant, Ryu-Ryu, opened in 1977, we started manufacturing original postcards. We then expanded to other stationery items, such as calendars and stickers.
We wanted to design and make Japanese stationery that is new and fun.
Also, we have published a couple of spaghetti cookbooks!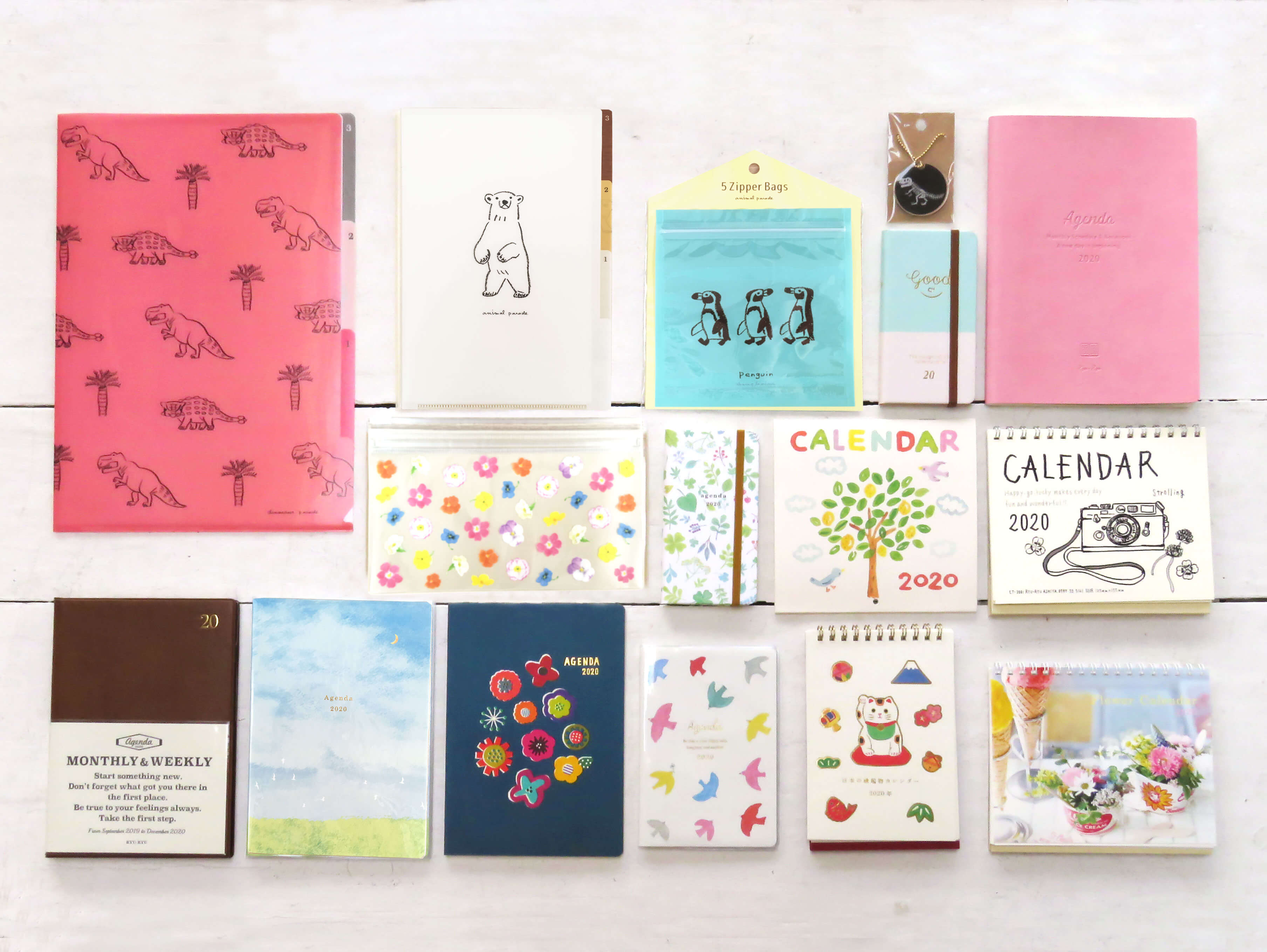 Some of Ryu-Ryu's new and fun stationery designs
5. Japanese stationery is popular all over the world. Why do you think that is?
Japanese stationery is carefully manufactured from high quality materials.
It's very delicate, but also practical, which I think are two factors appreciated by the audience in the world.
Industriousness, conscientiousness and meticulousness are known to be the work nature of Japanese people.
6. What is Ryu-Ryu's best selling item? And do you have a favorite product?
Our absolute best-selling product is pochi-bukuro - Japanese-style envelope. Japanese people use this kind of special envelope often in their daily life. For example, when you attend a workshop, it is appropriate to place the fees inside an envelope, rather than just handing over cash!
Our calendars are also very popular and we have a lot of fans of this product.
My personal favorite would be agendas which you have included in your March Stationery Pack (Pastel Fairy Tale Pack). The inside is simple so it is a very useful item that you can enjoy for one full year.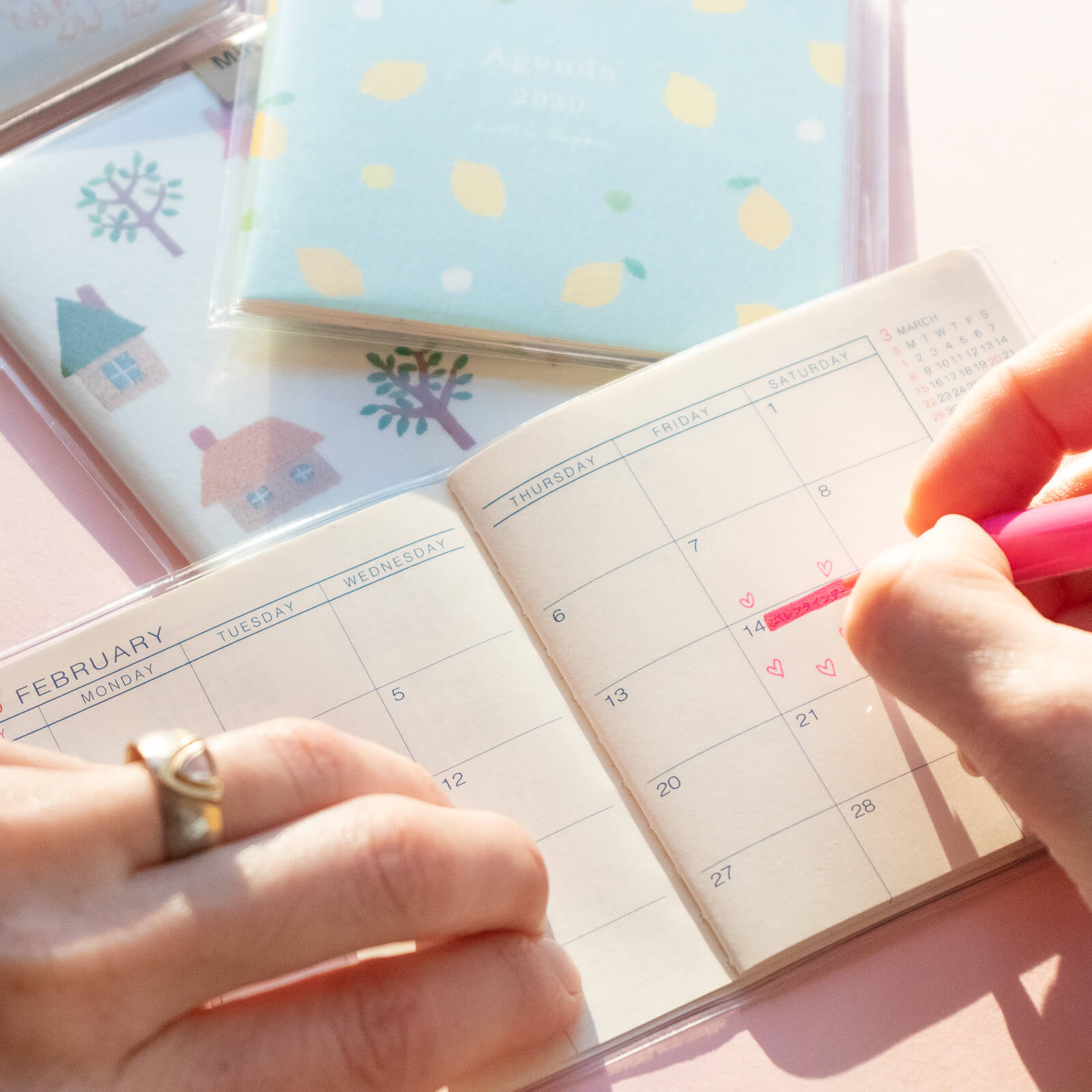 Ryu-Ryu's kawaii agenda book, included in March's Pastel Fairty Tale Pack
Sakura Stationery Subscription Box
Discover 10 cute and high quality Japanese stationery products every month with ZenPop's Stationery Pack!
All subscribers to our Sakura Japanese Stationery Pack will receive three kawaii items from Ryu-Ryu's 'Little Garden' series, including a case, notebook and masking stickers.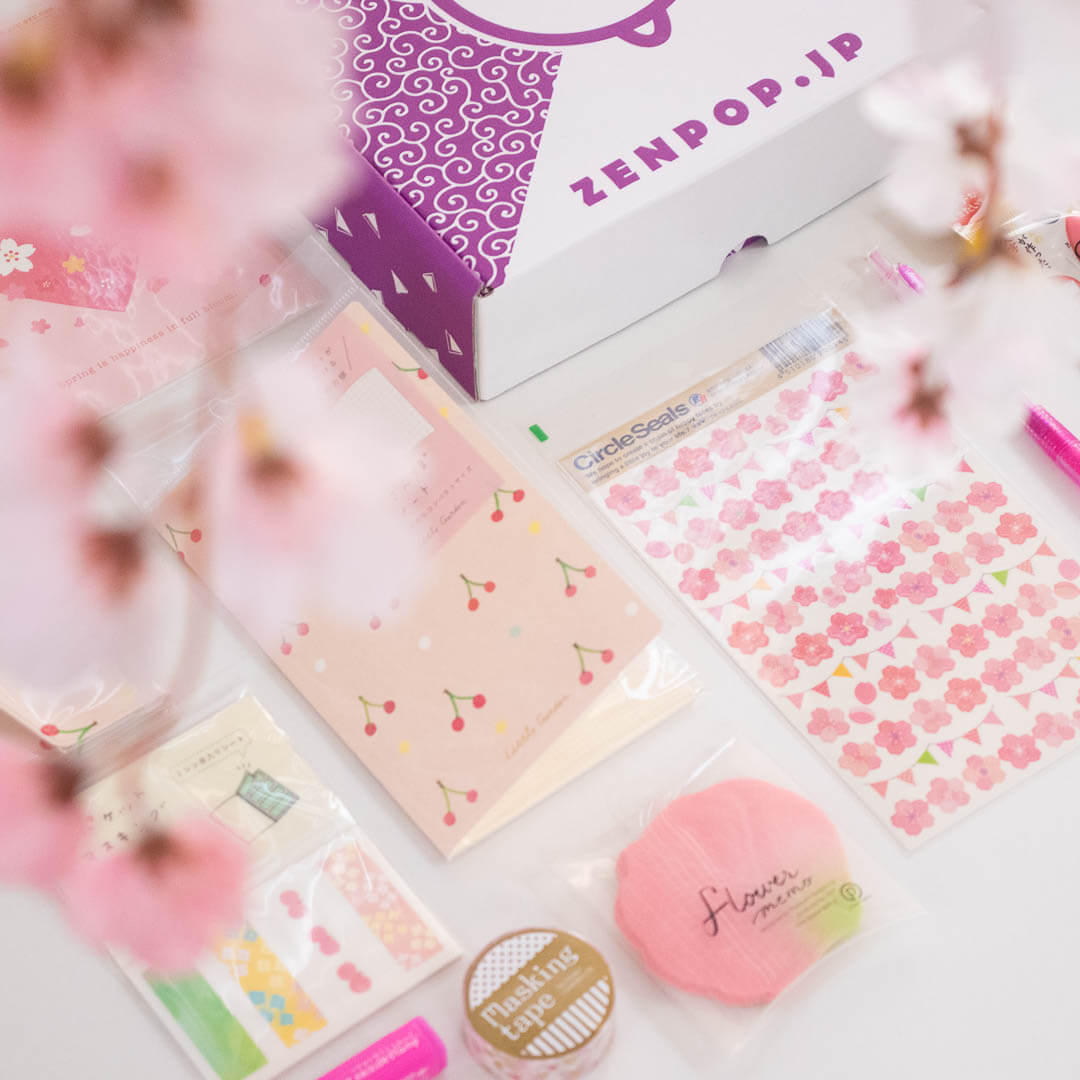 ZenPop's April Sakura Japanese Stationery Pack is available now!
Follow us #zenpopjapan