Bullet journals have become the go-to scrapbook, diary, and planner all in one book. It is the perfect creative outlet for stationery addicts who can't help but buy writing supplies all the time. Whether you're a seasoned bullet journalist or just starting, having the right supplies can make a world of difference in your planning and creativity.
The cool bullet journals you see on social media require a lot of supplies to make it possible. If you're already pumped up about making yours, you must be wondering What bullet journal supplies you need, lucky for you, this article answers that question. Sit back and read more about the 10 most important bullet journal supplies.
Bullet Journal Notebook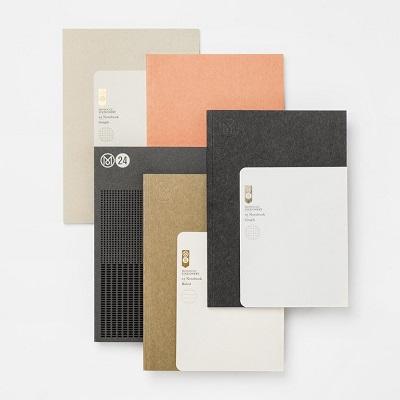 The heart of bullet journaling lies in the notebook. It is honestly the first thing you need to get started, so picking the right one is very important. You can choose between dotted, grid, lined, or even plain notebooks depending on how you want your journal to look. One popular style used is the dotted notebook because it is easy to customize, the dots help you to get straight lines, and they are not so visible that it stops you from making cute doodles.
The quality of the books you choose is also important. If you're going to use a lot of colored pens, make sure the paper doesn't let the ink bleed onto the next page. Look for thicker pages to prevent this to give your journal a clean and organized appearance. Some of the best Japanese notebooks include Kokuyo campus notebooks or Midori MD notebooks.
Pro Tip: Choose a book with a pen holder so that you won't lose your pen.
Pens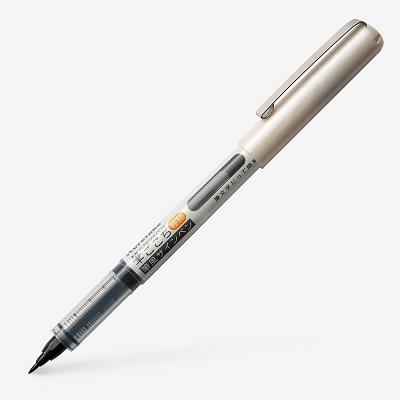 Obviously, you will need a pen for journalling now; it's just a question of the best type of pen for bullet journaling. Some people use regular ballpoint pens for writing and making some drawings, but others prefer a fine-tipped pen because it is thin and allows you to write tiny letters. Whatever you choose is up to you but pick something that you really love to improve the journalling experience.
You can even use calligraphy or brush pens if you want that thin-to-thick effect for your headings. Also, pay attention to the ink of the pens; make sure they are waterproof and fade-resistant so that your journal lasts a long time.
Pencils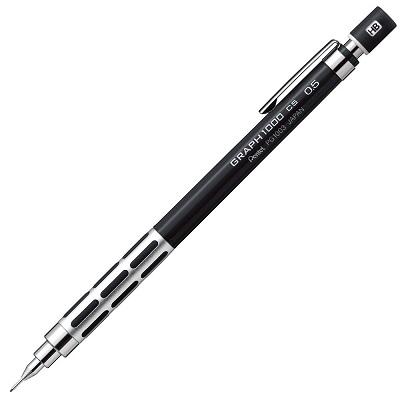 Pens are pretty permanent, and if you are not sure about what you want to write in your journal, it's better to start off with pencils. They are essential for sketching layouts before committing with ink, and if you want your journal to look artistic, you're going to be sketching a lot of layouts for different pages. Pencils do not only allow you to make adjustments and erase mistakes, but they are also good for drawing shapes and flowers all over your journal.
Stencils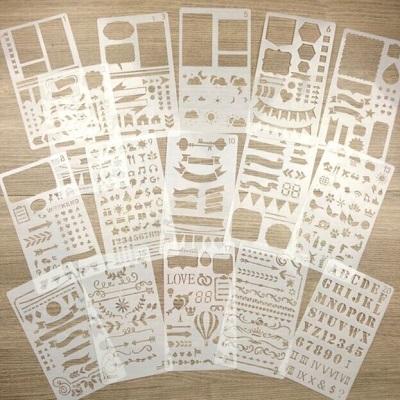 Is it fun drawing boxes and shapes through freehand drawing? Absolutely! But using a stencil would cut down the time you use in making those shapes by half. Stencils can also help you make bold letters and other fun decorative pieces, depending on the type you buy.
Instead of having all of your pages have different types and shapes of letters or creative pieces, you can use a stencil to give it a little consistency. They're particularly useful for headers, dividers, and decorative elements that add personality to your journal.

Colored Pens or Highlighters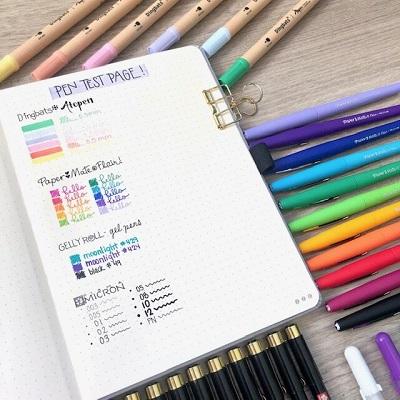 What's life without a little color? Why settle for a monochrome journal when you can have a rainbow explosion? Colored pens and highlighters are the palettes for your journaling masterpiece. Use them to color-code tasks, make notes pop, and sprinkle some personality onto those pages. For instance, you can make urgent tasks red and not-so-important tasks green to help you work better.
Highlighters can draw attention to important information immediately, while colored pens add vibrancy and character to your layouts. Seriously, life's too short for black and blue when you can have every hue!
Stickers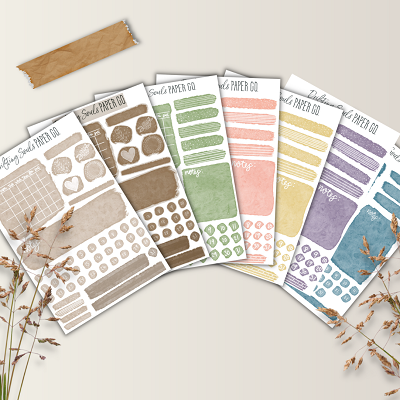 Stickers are the secret ingredient for effortlessly enhancing your bullet journal's visual appeal because they add so much personality to your journal pages. Having an exciting week, add a happy sticker; having a sad week, add a sad sticker. If you aren't the best at drawing, they will also get the job done for you with fun icons, days of the week, and number stickers.
They are a fun and time-saving way to embellish your journal. And you can even get motivational quotes from adorable characters. We recommend getting Sanrio character stickers for diversity. A set may have hello kitty, my melody, and other iconic Sanrio characters.
Rulers
Life's chaotic, but your journal doesn't have to be. Rulers are like your sanity keepers, taming the wild lines and guiding your tables, calendars, and trackers into neat formations. No one can have a cute-looking bullet journal without using a ruler to get that polished look. Whether you're drawing lines, grids, or tables, a ruler ensures your layouts are clean and well-organized.
Washi Tape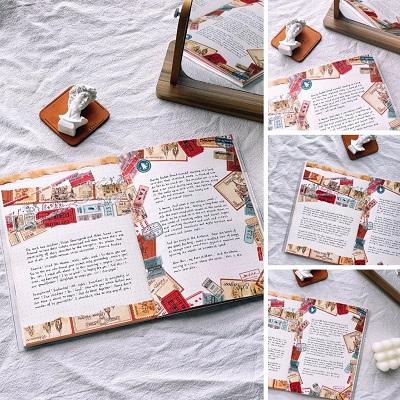 If your artistic abilities peak at stick figures, washi tape is your savior. It is a patterned tape that originates from Japan that is made from paper and easy to peel off. You can use it to frame headers, create borders, and make your pages scream, "I'm a creative piece of art" Plus, it's a ticket to endless patterns and colors.
Washi tape is not only visually appealing but also functional, allowing you to attach mementos, such as tickets or photos, that help tell the story of your life through your journal.
Correction Tape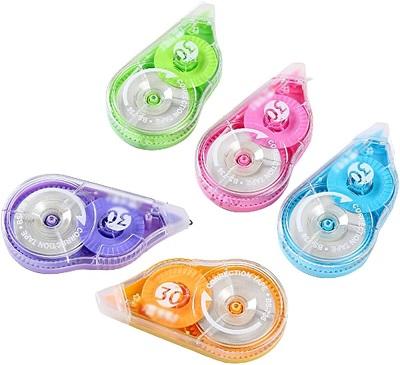 Mistakes are part of life, and they'll inevitably find their way into your journal, especially when you're using pens, not pencils. The unsung hero – correction tape or pen will gracefully help in covering up your little journaling hiccups. No more cringing at crossed-out messes; just smooth, clean pages that keep your bujo intact.
All you have to do for correction tapes is to place it over the mistake, and voila, it looks just like your notebook. If it is a smaller error, a correction pen with white ink will take care of it for you. Now you can misspell as many words as you want because you have a solution to fix it.
Bullet Journal Printables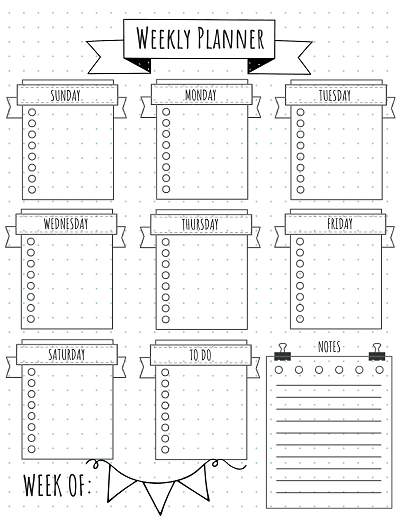 Listen, we're all busy. And sometimes, designing every layout from scratch can be a bit much. That's why you need ready-to-print templates which are like shortcuts to awesomeness. Just print, paste, and you've got a gorgeous layout that'll have you looking like a bullet journaling pro, even on your busiest days.
These pre-designed templates cover a wide range of layouts, from monthly calendars to habit trackers. Simply print and paste them into your journal to save time and effort. Printables provide a great starting point and can be customized to align with your unique bullet journaling style.
So there you have it, my friends – the 10 bullet journal supplies that keep your creative juices from burning. Don't forget to embrace the mess-ups, celebrate the wins, and let your journal be a reflection of your beautiful, colorful mind. Happy journaling!
Have you been looking to buy some high-quality Japanese stationery? You can check out our ZenPop stationery store for the best deals from Japan.
This article was originally written by our freelance writer Umm-Kulthum Abdulkareem and edited by us.