Sayonara 2021!
This was another rollercoaster year for all of us, but we hope you still found some joy throughout it. Perhaps, your ZenPop Packs even gave you some of those much-needed moments of happiness! 😊
As a small business, we rely on your patronage and support, so thank you for sticking with us in 2021. We can't wait to kick off 2022 with you and go on to new adventures !
We'll be back in the New Year with a bigger team, bigger warehouse, and bigger plans to keep on delivering you the very best treats, noodles, stationery, and surprises from Japan.
If you have specific wished for next year, you can still answer our questionnaire here, and give us your feedback to improve our boxes and service!
ZenPop will be taking a short break over the holiday period
Our office and warehouse will be closed from Thursday, 30th December to Monday, 3rd January 2022.
Our website will operate as per normal; however, we will not resume shipping of our subscription boxes until we return on the 3rd of January. Our apologies for any inconvenience this may cause.
We wish you a safe, relaxing and happy holiday season, however it is that you celebrate this time of year!
We can't wait to continue delivering you an authentic experience of Japan, through our Ramen, Sweets, Mix and Stationery subscription boxes, in the new year.
See you in 2022!
❤️ Luna and the ZenPop team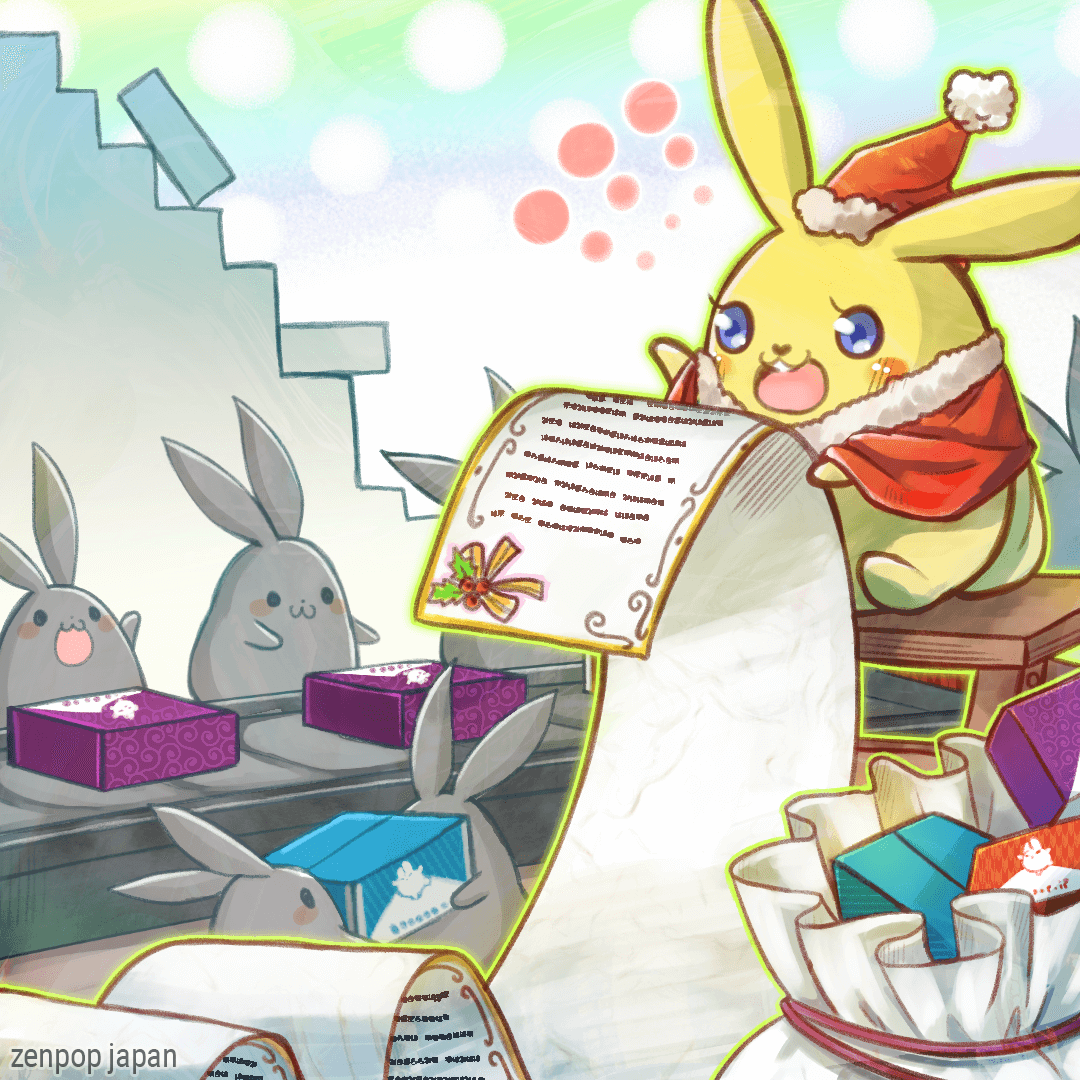 Luna poses as Santa in our original manga, Full Moon Magic
Follow us #zenpopjapan