☀️Summer Festive Packs
Catch the new waves of refreshing flavors, stationery and anime collectibles from Japan this month:
✍️ Stationery - Retro Nippon
🍜 Ramen - Ramen Hanabi
🍬 Sweets - Cool Summer
🌸 Mix - Summer Breeze
👺 Anime - Summer Spirit

Shipped worldwide from Japan
Sweets Pack - Cool Summer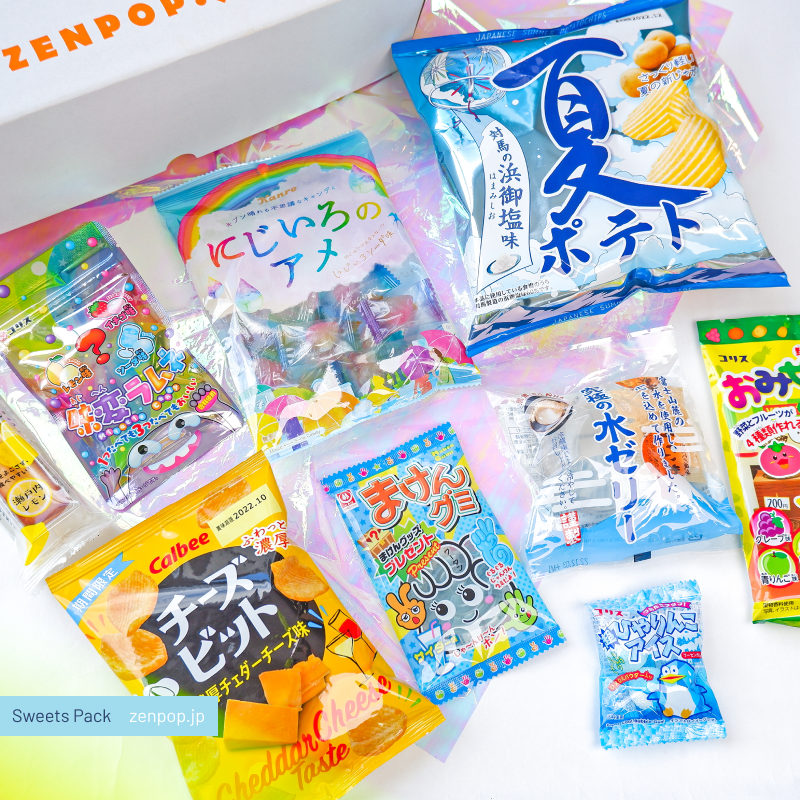 Japanese summers are hot and humid (蒸し暑い). That makes it the perfect time to pull out some cooling snacks as well as some limited-edition summer treats! Our Cool Summer Japanese Snack box brings you the tastiest and most refreshing snacks from Japan:
Kyuukyoku no Mizu Jelly from Ma
Natsu Potato Tsushima no Hamamishio Flavor from Calbee
Chou Hiyarinko Ice Gummy from Coris
PLUS so many more delicious snacks to discover!
Ramen Pack - Ramen Hanabi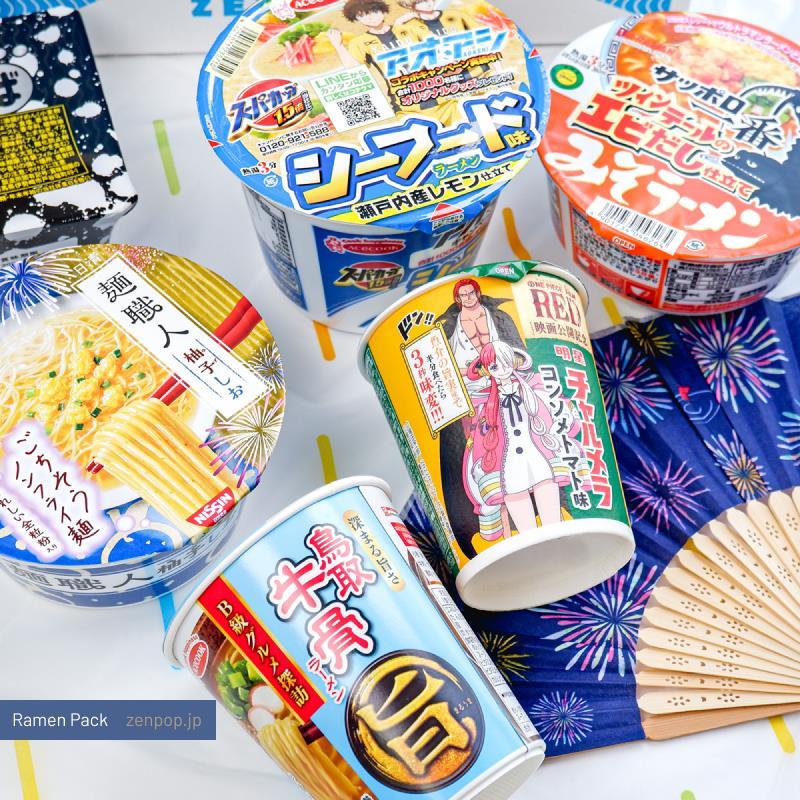 In Japan, Summer (natsu, 夏) is the season of fireworks (hanabi, 花火, literally, fire flowers: isn't that a beautiful name?). Sitting by the riverside and watching the skies light up in rainbows of colors is a summer-favorite activity. You'll always need some food while watching, so why not bring some tasty Japanese ramen?
Charumera Cup Consommé Tomato Flavor from Myojo
Ikasumi Yakisoba from Peyoung
Hiyashi Stamina Niku Soboro Soba from Toyo Suisan
PLUS more delightful noodle dishes from Japan!
Ramen & Sweets Mix Pack - Summer Breeze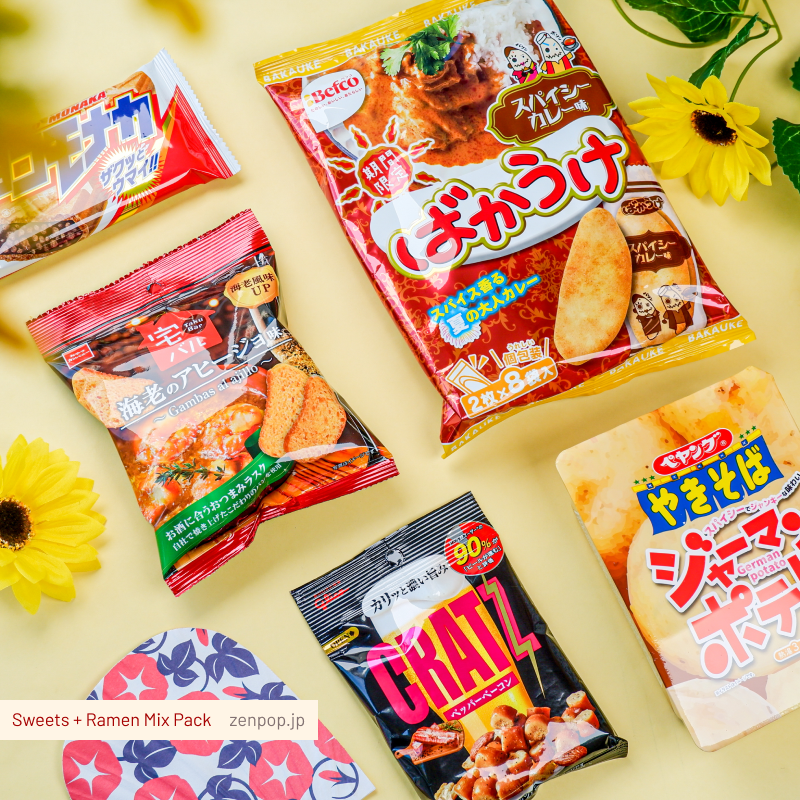 We love summer: barbecues, beaches, hikes, fireworks, late nights out! All this requires lots of snacks and food to enjoy! Make your sunny days more fun with some Japanese treats and ramen!
Bikku Stamina Ramen from Daikoku
Bakauke Spicy Curry Flavor from Kuriyama Beika
Taku Baru Ebi Ahijo Flavor from Oyatsu Company
PLUS even more delicious snacks and noodles!
Stationery Pack - Retro Nippon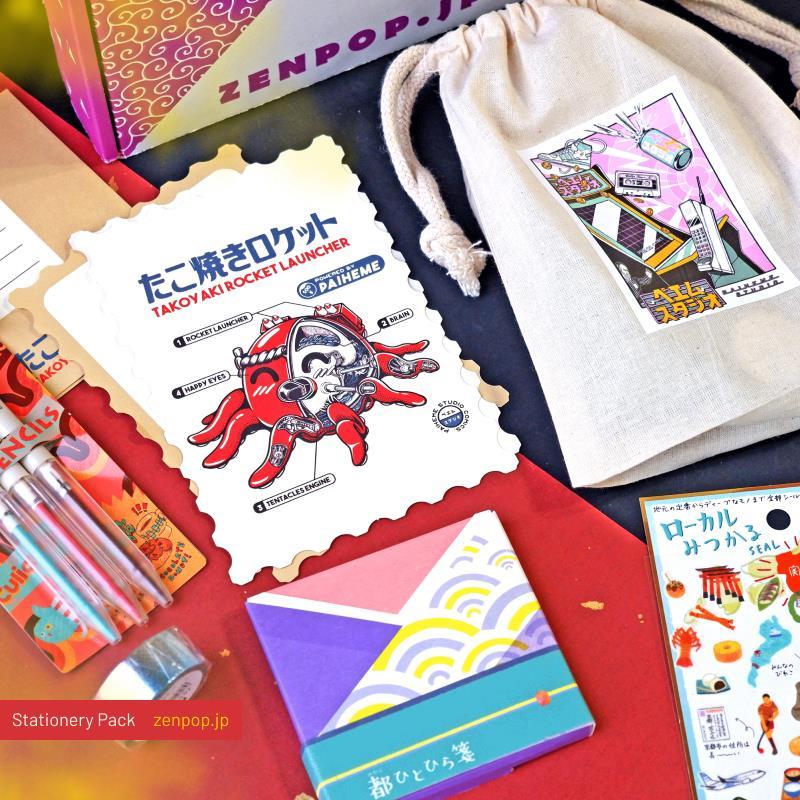 New artist collaboration! French designer Paiheme gifted us some of his beautiful artwork to create unique stationery items for you. With a retro-Japan look, make your studying and work more fun and don't miss out on those limited items only available in our Retro Nippon Stationery Box:
PAIHEME STUDIO x ZenPop Original Pouch
PAIHEME STUDIO x ZenPop Original Letter Set

Posca Metallic Gokuboso from Mitsubishi

PLUS more cute and useful stationery items!
Anime Pack - Summer Spirit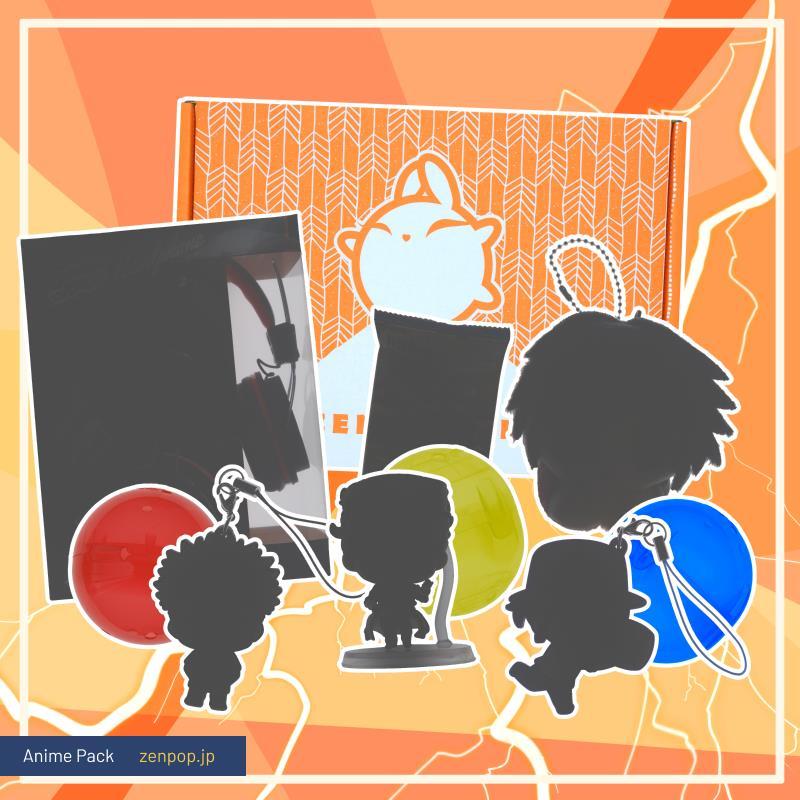 Just like the blazing spirit of summer that brings about dreams, comradery and victory, this Summer Spirit pack makes you feel like you are partaking on the journey of your favorite anime series! Get your hands on the limited edition Shaman King headphone seen on Yoh, unique Gasha collectibles and more items not to be missed:
Shaman King Headphone
Kimetsu no Yaiba Hagu Chara Collection
Shingeki no Kyojin The Final Season Capsule Rubber Mascot 3
Plus, more exclusive items from your favorite Anime!
Follow us on Facebook, Instagram, TikTok, Twitter and Pinterest @zenpopjapan