🌸 Celebrating Spring 🌸
Discover our Japanese Spring packs here:
✍️ Stationery - Uniquely Japan
🍜 Ramen - Koinobori
🍬 Sweets - Snack Your Anime
🌸 Mix - Spring Blossom
👺 Anime - Anime District
❓ Mystery - Only the best for you

Shipped worldwide from Japan
Sweets Pack - Snack Your Anime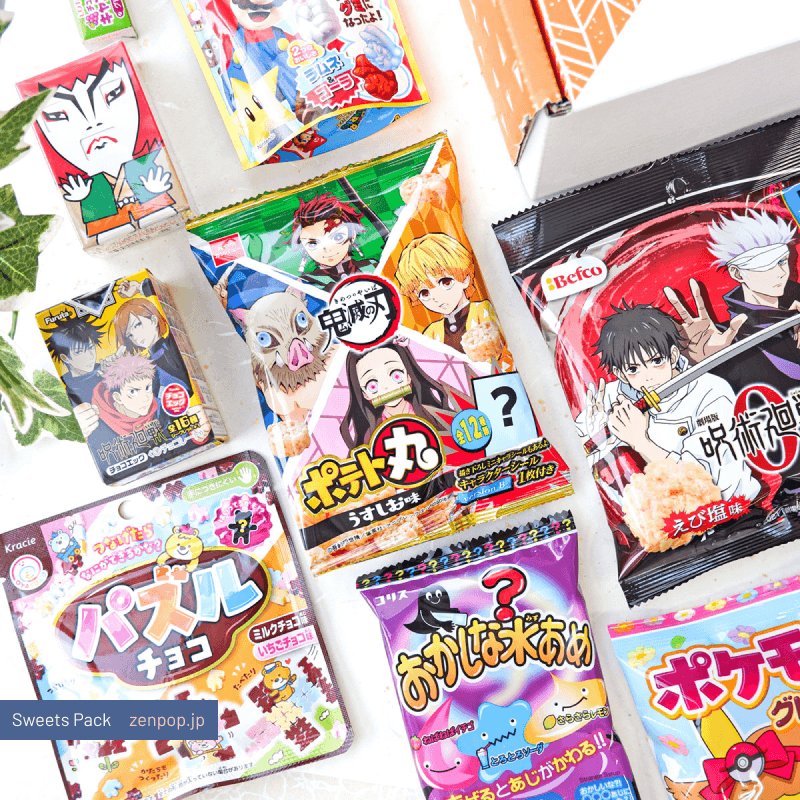 Which one will you watch this weekend? Kimetsu no Yaiba, Jujutsu Kaisen, or the legacy anime Pokémon? Get your hands on this delicious snack box, themed after some of your favorite anime! Even Mario joined the party for an exciting mix of Japanese treats!
Jujutsu Kaisen Choco Egg from Furuta Seika
Gekijoban Jujutsu Kaisen 0 Hitokuchi Seto Shio from Kuriyama beika
Pokémon Fruits Jelly from Furuta Seika
PLUS so many more delicious snacks to discover!
Ramen Pack — Koinobori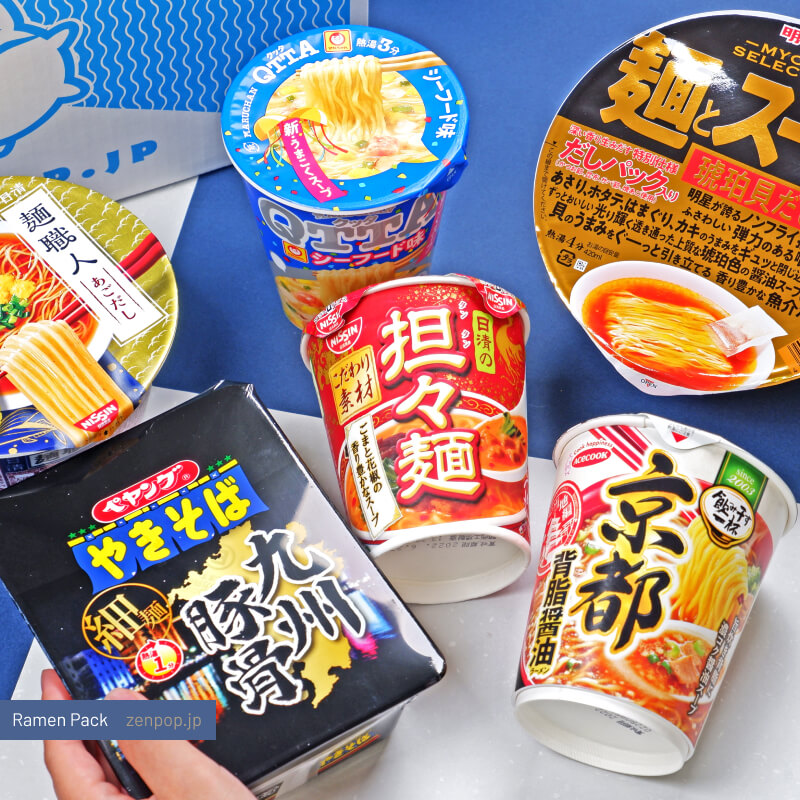 Koinobori (鯉のぼり), meaning "carp streamer" in Japanese, are carp-shaped windsocks traditionally flown to celebrate Tango no sekku (端午の節句), used to celebrate Children's Day (Kodomo no Hi, 子供の日)! Make sure you don't miss out on our Koinobori ramen selection, including some colorful and tasty noodles such as:
Noodle and Soup Only Kohaku Shellfish Dashi Chuka Soba from Myojo
Nomihosu Ippai Kyoto Seabura Shoyu Ramen from AceCook
Osobaya san no Curry Nanban Soba from Toyo Suisan
PLUS more delightful noodle dishes from Japan!
Ramen & Sweets Mix Pack — Spring Blossom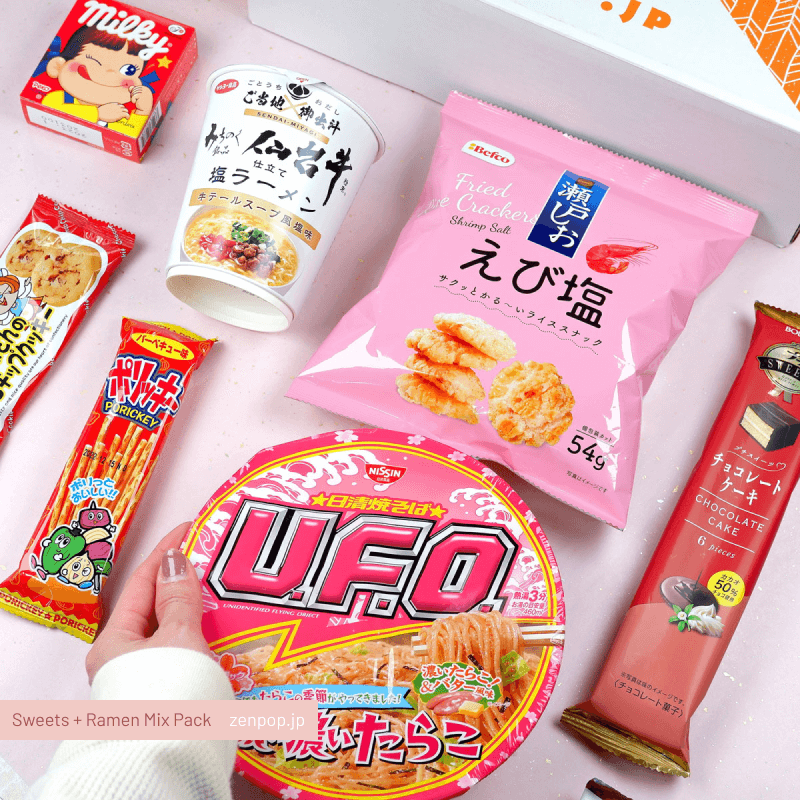 Strawberries are popping red, sakura are blooming pink, the sun is shining bright and we're loving spring in Japan! This pack is a collection of some of the best treats this season, and we're loving the yakisoba + seto shio shrimp cracker more than anything! Get yourself the SpringBlossom box for more tasty surprises:
Yakisoba UFO Koi Koi Tarako from Nisshin
Seto Shio Shrimp Salt from Kuriyama Beika
Petite Sweets Chocolate Cake from Bourbon
PLUS even more delicious snacks and noodles!
Stationery Pack — Uniquely Japan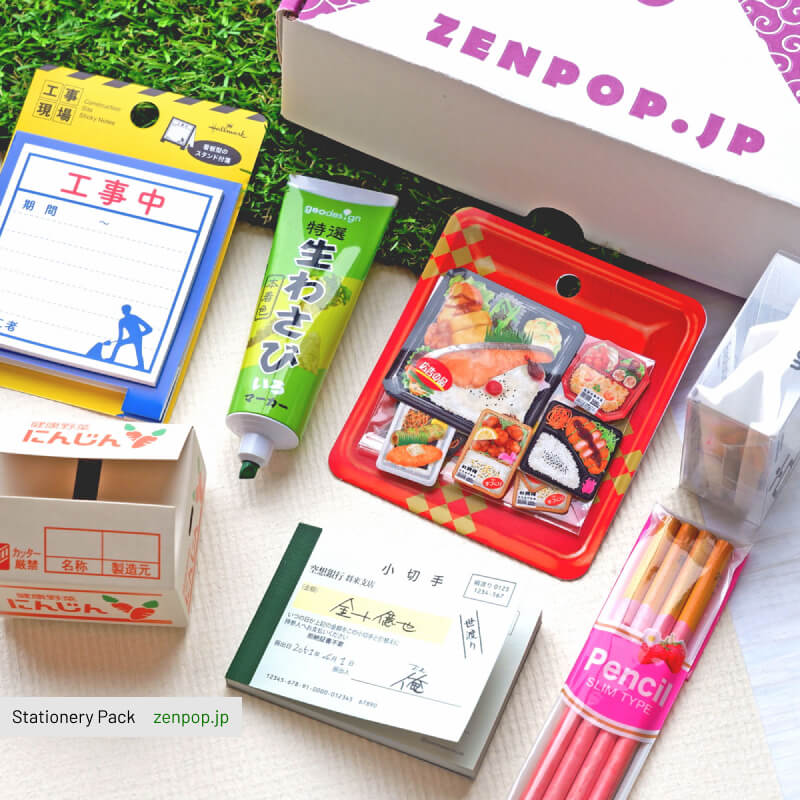 Original stationery items from Japan: it may look like a tube of Wasabi, but it's actually a unique marker! Discover our selection of lookalike stationery items that'll introduce you to the some of Japan's daily life through unique stationery. And don't forget this revolutionary eraser that changes shape when you use it!
Supermarket Mind Sticker from Mindwave
Evolution Eraser from KONCENT
Chomiryo Marker from geodesign
PLUS more cute and useful stationery items!
Anime Pack - Anime District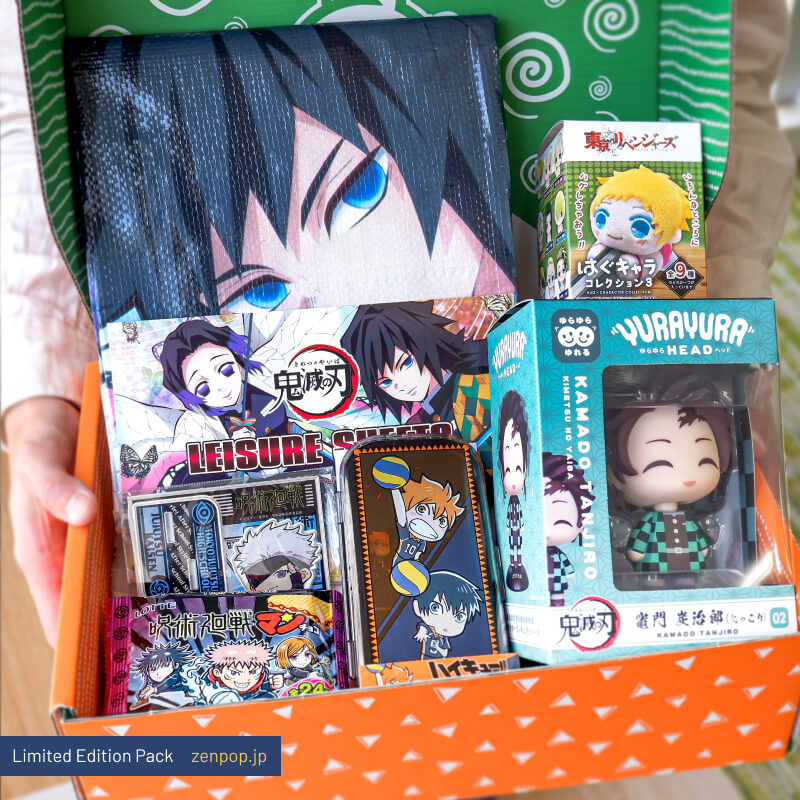 If you could walk around an anime district where every door leads you into an anime's universe, which one would you walk through? Lose yourself in this new Anime District pack by exploring the sometimes tragic world of Kimetsu no Yaiba, or taking a turn to the Jujutsu Kaisen's sorcerer school and meet with its legendary teacher Goto! Bring back some souvenir trophies from your favorite anime, such as:
Kimetsu no Yaiba YuraYura Head
Jujutsu Kaisen acrylic stand
Plus, more exclusive items from your favorite Anime!
Follow us on Facebook, Instagram, Twitter and Pinterest @zenpopjapan