Have you been watching a lot more Netflix lately? So have we!
It's never been easier to watch or stream anime, whether subbed or dubbed outside of Japan, thanks to platforms like Netflix.
However, it can be daunting to choose from such an extensive library of anime favourites. So we've picked our top anime series, perfect for binge-watching.
Grab some snacks and get ready to Neflix and Chill with our favourite anime.
Note: The following list is based off of the US Netflix catalog.
1. Neon Genesis Evangelion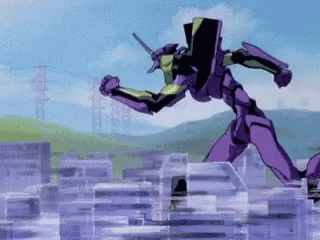 This classic mecha anime produced by Gainax and directed by Hideaki Anno is definitely a must-watch classic.
This post-apocalyptic anime first aired in 1995, but is still worth the watch even now. The Evangelion franchise is an interesting take on the classic mecha genre.
It follows a teenager named Shinji Ikari as he takes on beings called Angels, in machines called Evangelions. Evangelion has a massive following on its own, and the hype isn't for nothing.
The series' potential for the exploration of mecha as a genre, as well as the rendering of a post-apocalyptic society makes its story especially compelling, and definitely worth a binge if you haven't seen it before.
2. Violet Evergarden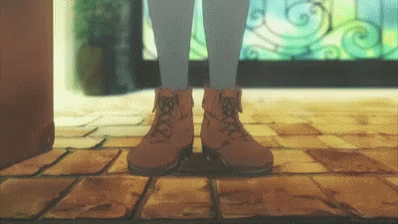 Violet Evergarden is a stunning visual masterpiece from Kyoto Animation. It follows the titular character, an orphan and former soldier, as she returns to modern society after fighting in a war. She becomes an "Auto Memory Doll," which is akin to a ghostwriter, who helps others who cannot write or are having trouble writing.
Other than the amazing visuals that make Violet Evergarden a delight for the eyes, this show is particularly character driven, and delves into the psyche of the main character and how she grows, changes, and develops as she rediscovers how to express oneself through words. This heartfelt tale is worth every single episode.
3. Your lie in April
Your Lie in April is a 22-episode romance anime from A-1 Pictures that ran from 2014-2015, based on the manga series written by Naoshi Arakawa.
It follows piano prodigy Kousei Arima who has lost touch with his love for music, and a violinist named Kaori Miyazono who has a unique take on music and performance.
The songs from the show are beautiful and memorable, from Kaori's energetic performances down to the catchy opening songs like "Hikaru Nara," and "Nanairo Symphony," which you may have heard even if you haven't seen the show before.
This anime is known for being quite a tear-jerker, so get your tissues ready when you sit down to watch it. We promise, it's worth it!
4. Aggretsuko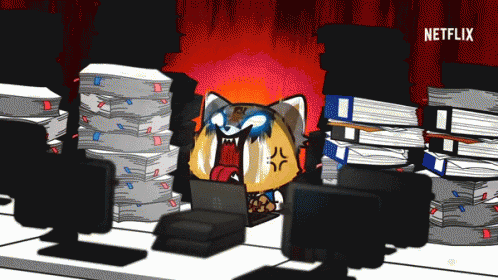 This series centers around the adorable Sanrio character Retsuko, a red panda who is pretty unsatisfied with her work as a regular office lady. Every day there is something that grinds her gears, and she endures all of it only to let it out through her secret: a love for heavy metal.
Not only does this series have adorable characters with hilarious quirks, it's also one of the easiest to digest for someone who doesn't want to spend too much time watching anime. The episodes may be shorter in length, but they definitely aren't lacking in cute moments or comedic outbursts.
Aggretsuko's spin off specials are also available on Netflix and they've been renewed for a third season, so if you get hooked just like we did, there's still more to look forward to!
5. Teasing Master Takagi-san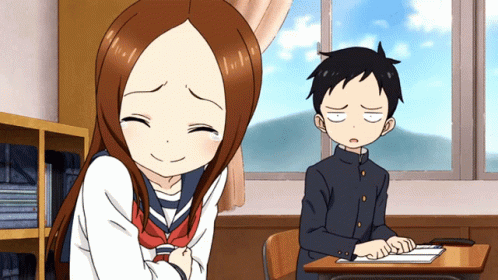 This slice-of-life comedy follows two middle schoolers, Nishikata and Takagi, who sit next to each other in class. They pass the time in class by teasing or pranking each other, trying to one up the other. However, as the title implies, Takagi always seems to come out on top.
As a slice of life style show, not only is it a fun watch and easy to keep up with, it also brings with it a certain sense of nostalgia of simpler times, and childish jokes. Not to mention, the sweet and uncomplicated nature of childhood crushes.
This is a feel-good show for anyone looking for a cute pick-me-up anime to lift their spirits.
6. Cells at Work!
Who said you couldn't learn something while watching anime? Cells at Work is an adaptation of the manga of the same name which personifies aspects of the human body.
The main protagonists, a Red Blood Cell and a White Blood Cell, go about their lives and jobs as part of a human body. While they sometimes encounter intruders such as bacteria, the show shows us (often through action packed battles and fights) how the human body works to keep itself healthy. There are also cute moments, such as scenes featuring the adorable platelets!
Not only is this a wacky and hilarious show as it gives different kinds of cells personalities and anthropomorphic designs, you can also learn a little bit from it (and yes, the information is more or less medically sound!)
Don't Forget Your Japanese Snacks!
That's it for our list of recommendations, although there's lots more Netflix anime to discover!
Don't start any of these binge-worthy anime series without authentic snacks from Japan. Choose from:
Ramen - 7 authentic bowls of Japanese noodles
Sweets - 15 different Japanese candies and savory snacks
Ramen + Sweets Mix - 2 bowls of ramen and 6-7 sweet and savory Japanese snacks
ZenPop's Ramen + Sweets Mix Pack (May theme: Sunny Snacks)
Follow #zenpopjapan
This blog was written by Sam: Sam is a university student interested in everything in otaku culture, from video games to anime. Growing up, she spent several hours in front of the TV watching mahou shoujo shows, and now binges entire seasons of anime within in a few hours. She loves to attend conventions in cosplay and always stops to take pictures of stray cats.