This month we launched our very first stationery challenge - Made With Zenpop. Get creative each month with your ZenPop stationery supplies for your chance to win a 3-month ZenPop subscription.
Our Back to School Stationery Pack had everything you needed to start school, work or college right! We took a look at what school life in Japan is like. How many similarities and differences do you share?
Plus, we held our biggest ever giveaway with our parent company, ZenMarket. Congratulations to James B from the USA for winning a PlayStation 4 Pro!
It's Back to School season and we've got everything you need to start the school term right! Japanese stationery isn't just kawaii, every item in this month's pack is multifunctional or really useful. Decorate your new ring memo pad or planner sheets with two writing tools, highlighter, stickers, pre-cut washi tape and much more.
10 items, including 3 writing utensils.
Items:
Sticky Memos
Award-winning Midori Block Clips
uni PROPUS Window Highlighter
A6 Ring Memo
Science Boys or Cool Teacher (Ikemen) Stickers
PressMan Pencil 0.9mm
Preppy Fountain Pen 0.3mm
Color Shitajiki
Planner Sheets (50 sheets)
KITTA Slim Pre-Cut Washi Tape
Hurry, a few Back to School Stationery Packs are available on sale on ZenPlus!
This selection of ramen is an explosion of big and bold flavors that'll have you coming back for more! Smoky, spicy, tangy, hot and sour - we've got something for everyone. Try a comforting bowl of Kitsune Udon or turn up the heat with a Double Wasabi Yakisoba! Each ramen offers a unique experience. Just add water and you're ready for your trip to Flavortown!
7 bowls of authentic noodles direct from Japan.
Items:
Smoky & Spicy Sio Cup Noodle
Akasaka Eirin - Sura Tanmen
Kitsune Udon
Menshokunin Tantan Men
Negi Miso Ramen
Sendai Spicy Miso Ramen
Double Wasabi Yakisoba
Hurry, a few Savory Spice Ramen Packs are available on sale on ZenPlus!
Ramen + Sweets Mix - Zesty Summer
This month we're getting a little zesty with some citrus summer treats! Enjoy sweet and sour fruity candies and gummies, some of which are exclusive to the summer season. Add a touch of spice to your summer with a soupless tantan men, as well as a mellow miso ramen. Whether you want a quick zing or a warm spice, we've got a snack you're sure to love!
2 noodle dishes and 7 full size snacks included.
Items:
Hiroshima Style Soupless Tantan men
Mellow Miso Ramen
Jagabee - Salt & Lemon
Hyuganatsu Potato Chips
Salt Lemon Squash Gummies
Sour Surprise Lemon Gumballs
Kumamoto Salt Watermelon Puccho
Chocolate Banana Puchi Cookies
Mikan Mochi
Our Zesty Summer Ramen + Sweets Mix subscription box sold out, but you can find previous Mix Packs on ZenPlus.
Sweets - Matcha Delights
Experience the traditional flavors of Japan with our Matcha Delights Sweets Pack. Matcha, or green tea, is an incredibly popular flavor in Japan and you'll find it everywhere! Enjoy a selection of gorgeously green treats - marshmallows, crackers, chocolate, chips and more. You'll also try kinako (made from roasted soybeans) and of course, mochi!
15 kinds of sweet and savory snacks included.
Items:
Matcha Milk Marshmallows
Matcha Senbei
BAKE - Uji Matcha
Koikeya Pride Potato Chips
Shimi Choco Matcha Milk
Matcha Mochi Choco
Mochitto Kinako Mochi
Fettucine Melon Soda
Mochi Taro
Edamamen
7 Stick - Milk Cream
Umaibo - Natto
Puchi Nori Shio Chips
Take no Ko no Ri
Kinako Bo
Our Matcha Delights Sweets subscription box sold out, but you can find previous Sweets Packs on ZenPlus.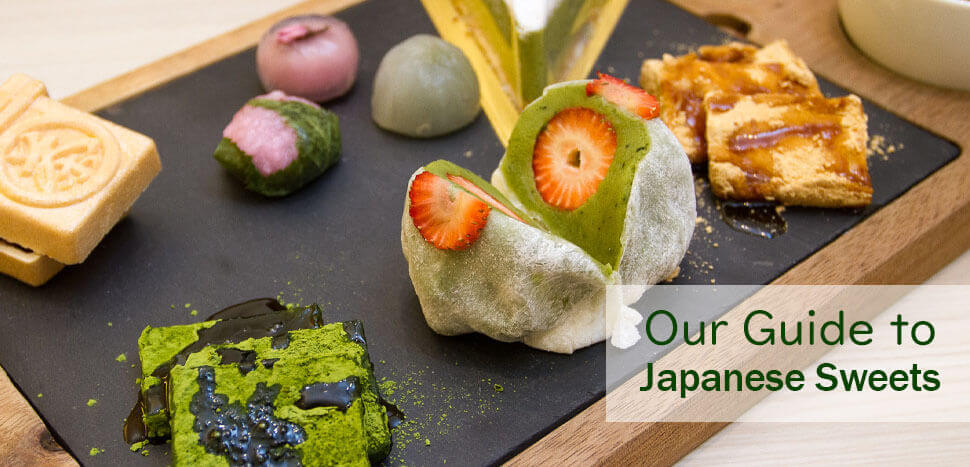 Share the love with #zenpopjapan