What was in our previous stationery pack? Check the items in our pack and learn a bit about Japanese history, tradition, and folklore with stationery!
In this pack you'll find a collection of useful goods that capture the spirit of Japan. Do you know any Japanese folktales like momo-taro? Do you know what goods Ninjas were using? Do you know about Bushi or Kabuki? If you don't know, let's learn about Japan with us!
1. Japanese Old Tale Themed Di-cut Pochi Bukuro
Di-cut pochi bukuro of three heros of Japanese old tales which most of Japanese children knows. Momo-taro is who borned from a peach and attacked the demons, Urashima-taro helps the turtle, and Kin-taro was the most powerful guy with a bear.
2. Sticky Notes with Japanese Traditional Colors
Sticky notes for this pack is named "NIHON NO IRO", which means "Japanese Color". In ancient times, the colors of Japan were colors of nature. Enjoy these unique color from Japan!!

3. Washi Tape
Japan themed washi tape! 3 Japanese traditional items, which are Hyottoko, Okame, and Kitsune-menon, are on this cute washi tape. If you have heard at least one of these, we will call you a specialist of Japan!!
4. Clips
Cute and unique clips from Japan! You will receive either designs, goldfish or rice ball!! The black goldfish in goldfish pack is called "Demekin (出目金)" in Japanese, which means goldfish with bulging eyes. In the rice ball pack, it also includes clips of "Dango (団子)", a delicious Japanese sweet rice dumpling.

5. One Point Stickers
Cute small stickers you can use for your schedule notebook, study notes and bullet journals!! You will receive 1 out of 3 types, Japanese warrior, Kabuki, or Ninja.
6. Mt. Fuji & SAKURA Washi Stickers
Stickers of Mt. Fuji with face made from washi! It includes 5 types of stickers of Mt. Fuji, castle, cherry blossom, and crane. These are the symbols of Japan, but can you guess why there are hawk and eggplants in this? Well, this is because it is considered to be good luck to dream Mt. Fuji, a hawk, and an eggplant.
7. Showa Memo
Showa is one of the name of era which represent the time from 1926 to 1989. Showa was a time for Japanese to recover from the World War 2, and moving towards to the modernization and also westernization.
8. Sushi Erasers
As all of you know already, Sushi is one of the most famous traditional Japanese food!! But did you know that Sushi was originally a preserved food in the old times? People used to pickle fish to preserve it because they didn't have cold storage. They started to use fresh fish and put it on the top of oval-shaped vinegar rice in the Edo period. This is the start of sushi we eat now, which is called "Edomae-zushi."
9. Memo of Ninja
Makimono (巻物) or Shuriken (手裏剣) memo were in the January stationary pack. Makimono is a long piece of paper which Ninja have, and Shuriken is a hidden hand blade. Leave this memo to your friends with a message and enjoy your Ninja life!

10. ZIG Pens for Writing Manga (2 pens per pack!)
This ZIG pens are made for people who write Manga, and it means the pens are very smooth to write, have a clear color, and free from blotting on paper. We included two colors of it, sepia and violet.
11. Brush Pen from Kuretake
Brush pen from Kuretake again! Kuretake is a leading company for making brush pens. very smooth to write and draw;) Also it is one of the best pens for lettering.
12. Message Card (BONUS)
Message card designed by famous Calligraphy designer. You will get 1 in 5 designs.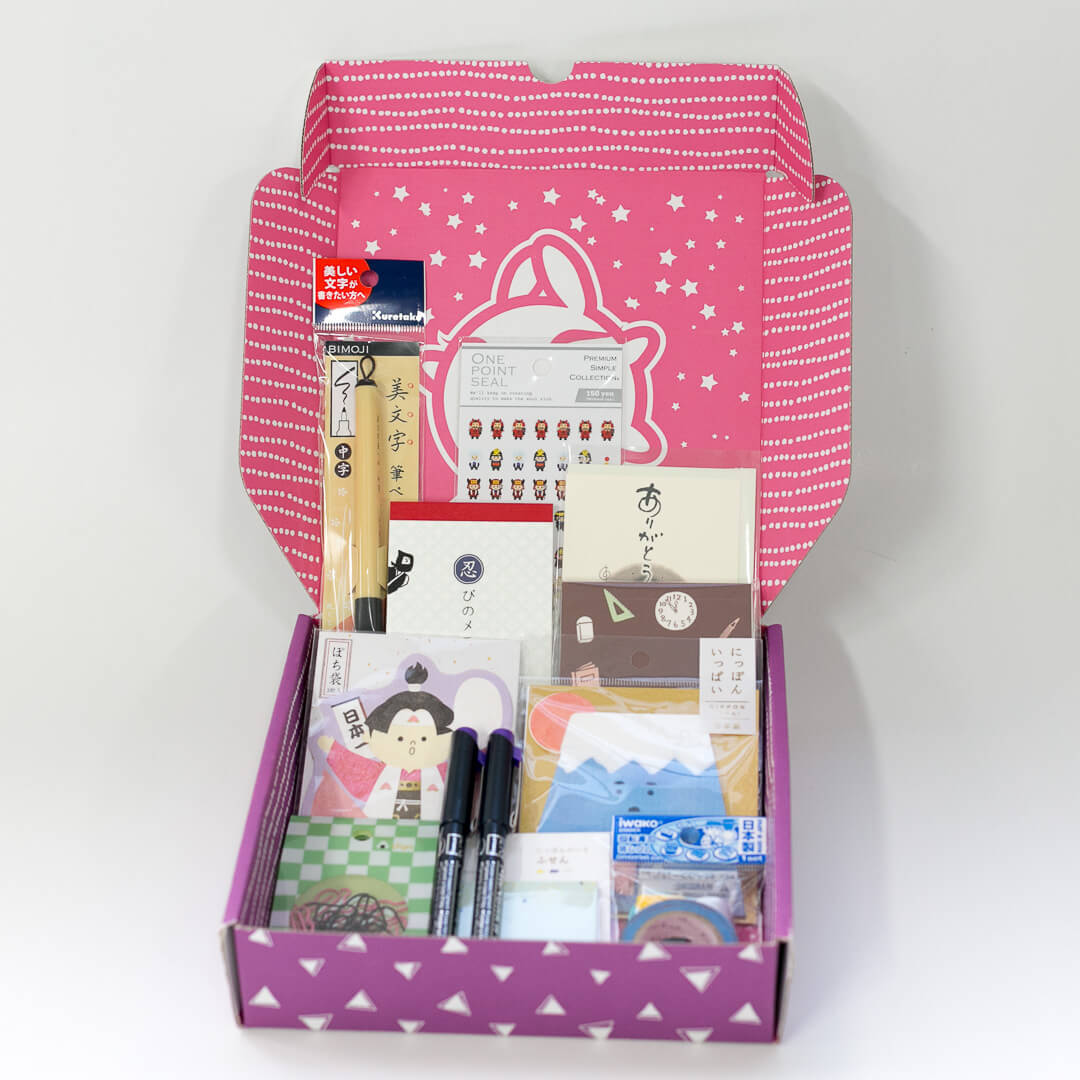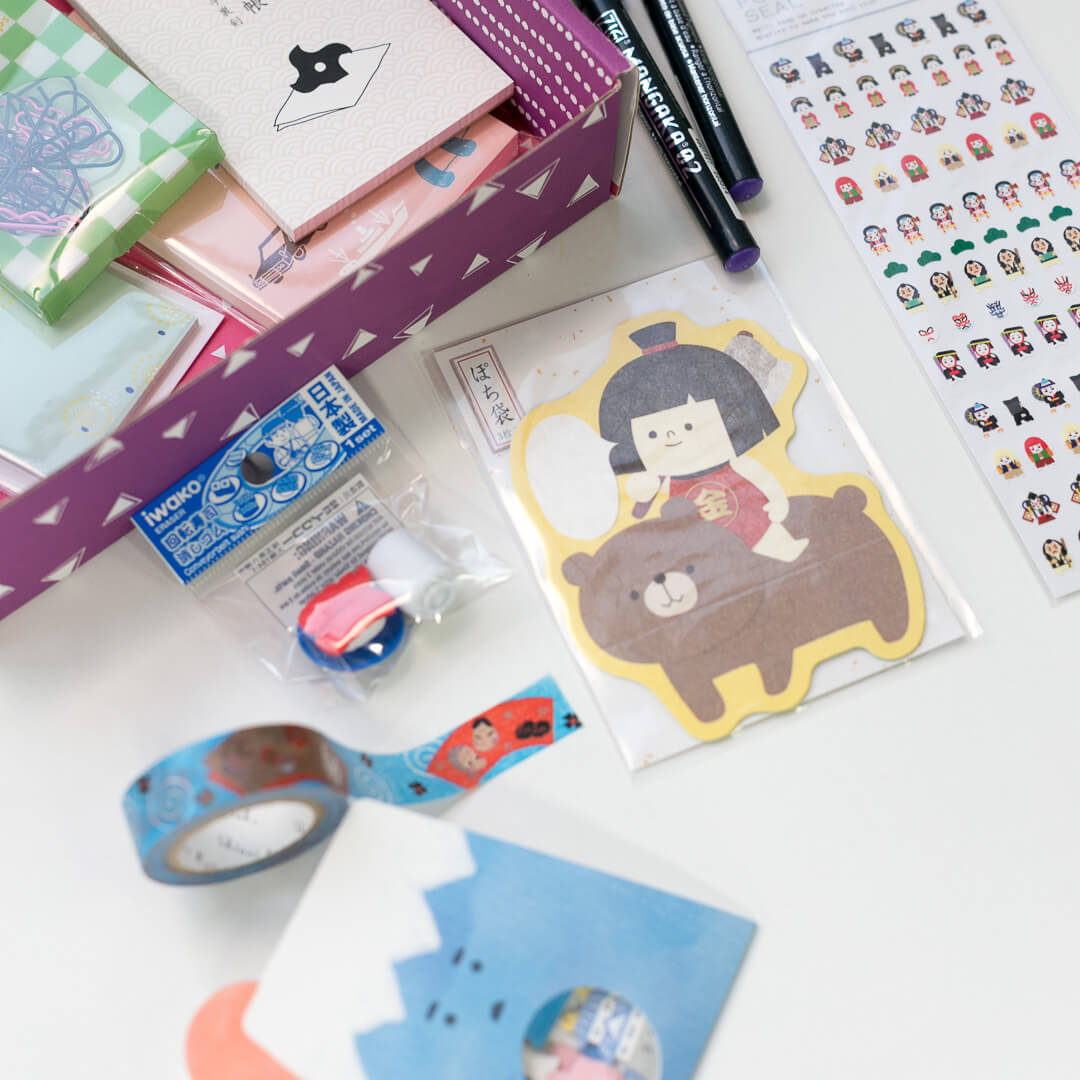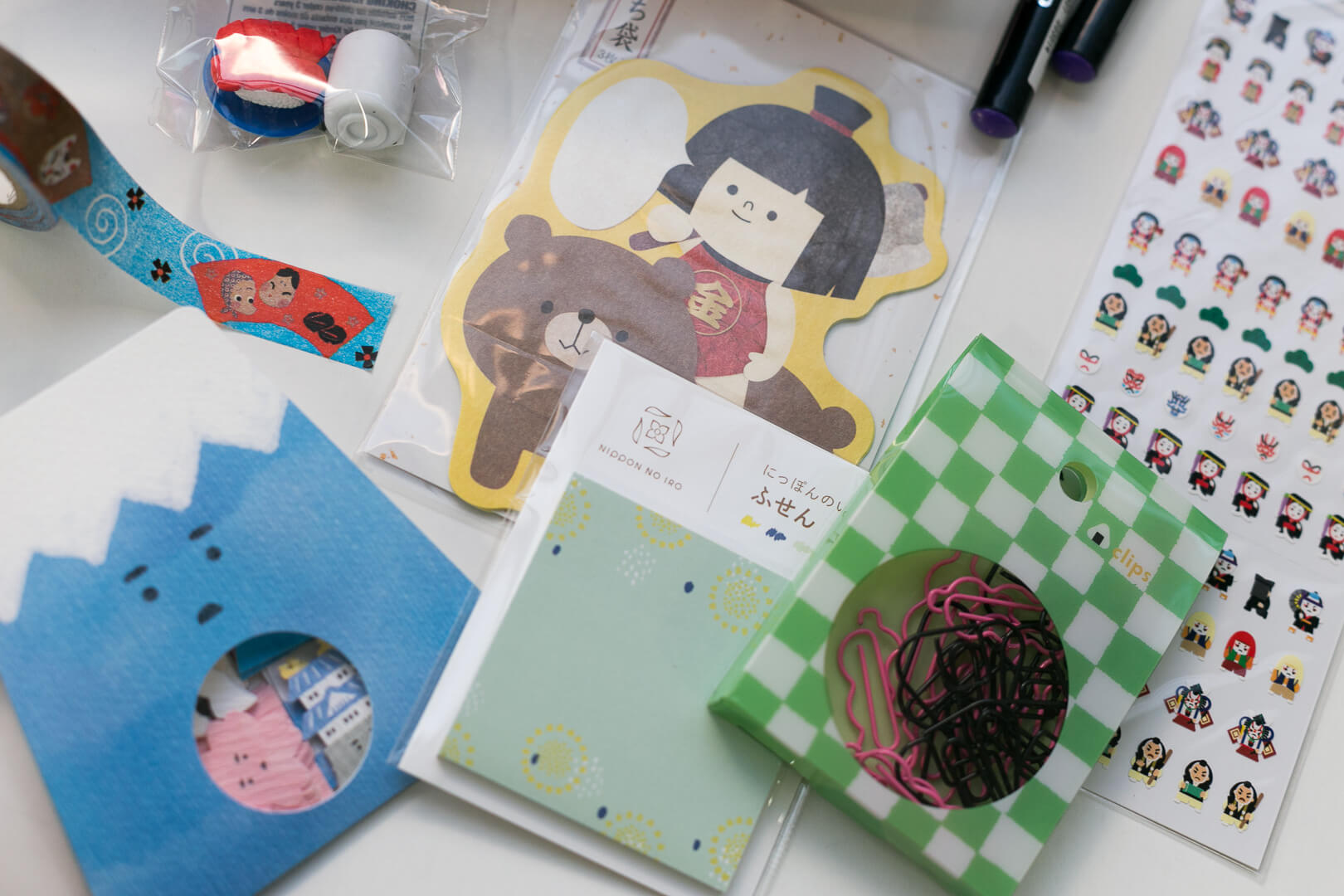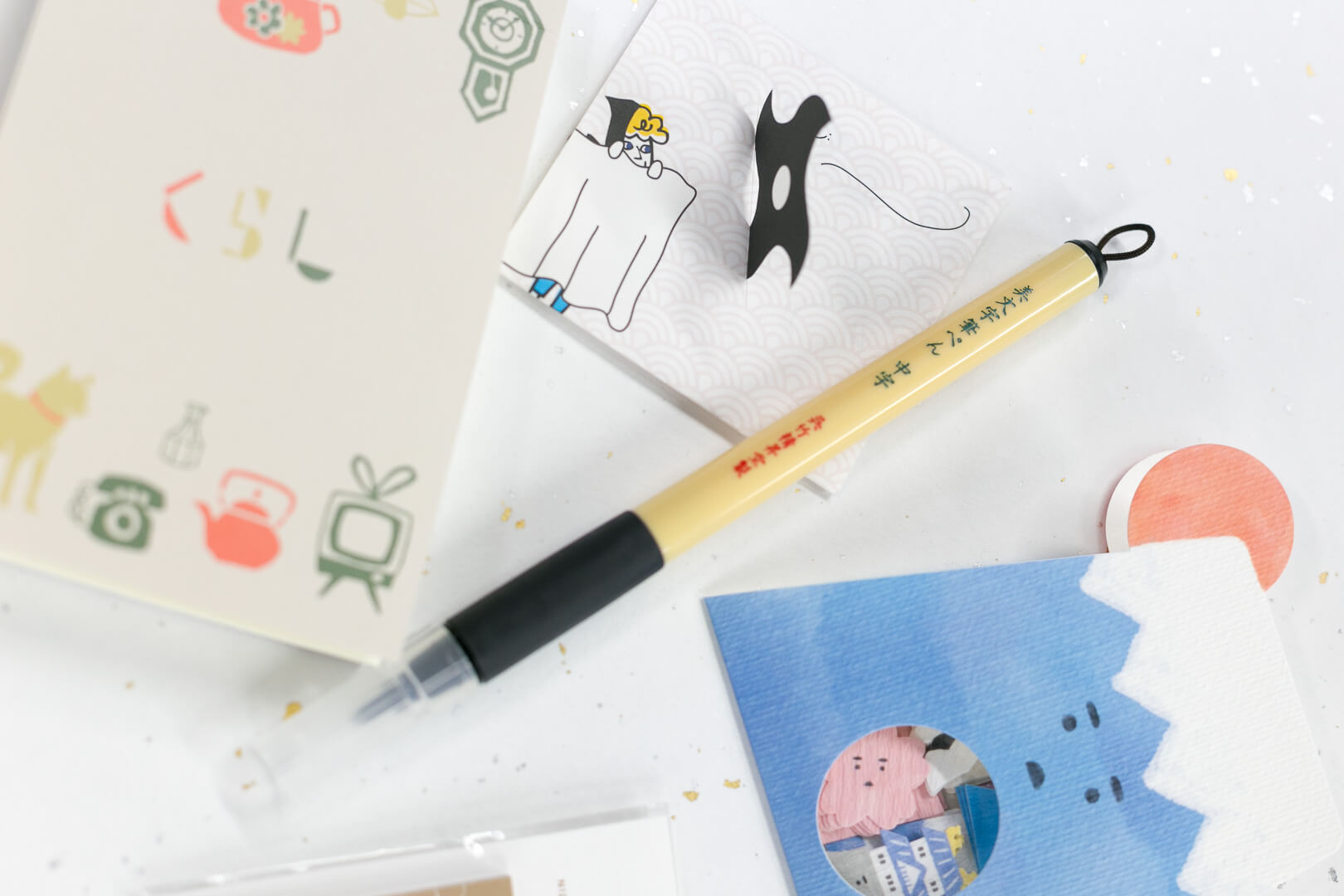 We've included 2 pens used for drawing manga, a brush pen if you want to try your hand at calligraphy, washi tape, and more. Everything is also practical and useful in your everyday life. Enjoy Japanese stationery with ZenPop!!
*** Selected previous packs like this one are available for purchase on ZenMarket ***